180 Life Sciences Corp. (NASDAQ: ATNF)
180 Life Sciences Corp. (NASDAQ: ATNF) is a clinical-stage biotechnology company focused on the development of novel drugs that fulfill unmet needs in inflammatory diseases, fibrosis and pain by leveraging the combined expertise of luminaries in therapeutics from Oxford University, the Hebrew University and Stanford University.
KBLM has valued 180 Life Sciences at $175 million, with the acquisition being carried out via a share swap through which each share of 180 Life Sciences will be exchanged for one share of KBLM.
Drug Development Programs
180 Life Sciences is leading the research into solving one of the world's biggest drivers of disease – inflammation. The company is driving groundbreaking study into clinical programs, which are seeking to develop novel drugs addressing separate areas of inflammation for which there are no effective therapies.
The company's primary platform is a novel program to treat fibrosis and inflammation using anti-TNF, with its lead program in phase 2b/3 clinical trials with first results expected in 2021. Further clinical trials are scheduled to begin by the end of 2020. The company has two additional programs that are in the preclinical stage and are showing promising results.
Fibrosis & Anti-TNF (Phase 2b/3 Trials): Based at the Kennedy Institute within Oxford University, the fibrosis and anti-TNF program is being led by Professor Jagdeep Nanchahal, a surgeon-scientist who has been running the phase 2 trials, and Professor Sir Marc Feldmann, a renowned immunologist and one of the pioneers of anti-TNF therapy. The program is designed to address four critical areas of inflammation:

The phase 2b/3 trial evaluating the treatment of early stage Dupuytren's disease (DD) is a fully grant-funded and enrolled study, with top line data expected to be available by Q4 2021.
The phase 2b trial studying the treatment of frozen shoulder is likewise grant-funded and is scheduled to be initiated by Q3 2021.
The phase 2 trial in post-operative cognitive deficit (POCD) is anticipated to commence in Q4 2021.
Preclinical studies in liver fibrosis and nonalcoholic steatohepatitis (NASH) are set to begin in late 2020.

Inflammatory Pain (Preclinical): Directed by Professor Raphael Mechoulam at the Hebrew University in Israel, this program is focused on discovering novel compounds to treat chronic inflammatory pain.
A7nAChR (Preclinical): Led by Professor Lawrence Steinman and Dr. Jonathan Rothbard, 180 Life Sciences is seeking to develop a treatment for ulcerative colitis in ex-smokers by targeting the a7nAChR, a nicotine receptor in the body and a central factor in the body's method of controlling inflammation.
Market Size for Anti-Inflammatory Medication
According to a study carried out by Allied Market Research, the anti-inflammatory therapeutics market is expected to grow to an approximate $106.1 billion annual market size in 2020, registering a CAGR of 5.9% during the period from 2015 to 2020.
Ranging from asthma treatments to targeting the causes of diseases such as arthritis, multiple sclerosis, psoriasis and inflammatory bowel disease, anti-inflammatory therapeutics have seen a sharp increase in usage, particularly given that they allow for medical responses that are more targeted and effective while possessing lesser side effects relative to conventional drugs.
Management Team
Professor Sir Marc Feldmann, Co-Chairman, is known to be a pioneer of anti-TNF therapy, which seeks to suppress the immune system by blocking the activity of TNF, a substance in the body that can cause inflammation and lead to immune-system diseases. As of today, anti-TNF therapy drugs have become the world's largest drug class, with sales estimated at over $40 billion per annum. Feldmann has received seven international awards for biomedical innovation over the years, including the Crawford and Lasker awards, and he is a member of the Royal Society.
Professor Lawrence Steinman, Co-Chairman, is a scientific luminary, having discovered the role of integrins, which led to the creation of Natalizumab, a highlight effective treatment for multiple sclerosis and inflammatory bowel disease. Steinman is a member of the National Academy of Sciences and has received four international awards for biomedical innovation, including the Charcot Prize. Prior to joining 180 Life Sciences, Steinman founded Centocor, a pharmaceutical company that was sold to Johnson & Johnson for $4.9 billion.
Dr. James N. Woody, CEO, was instrumental in the discovery of Remicade as Chief Scientific Officer at Centocor. Previously, Woody founded Avidia and Proteolix, both of which were subsequently sold to Amgen, and he was a General Partner at Latterell Venture Partners. Boasting over 25 years of pharmaceutical research and management experience, Woody was also previously the general manager of Roche Biosciences, the former Syntex Pharmaceutical Company.
American Cannabis Partners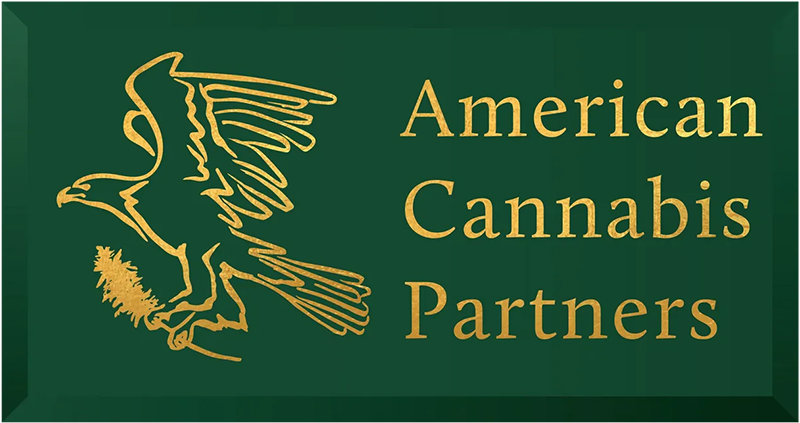 American Cannabis Partners (ACP) is a multi-state cannabis company with 560,000 square feet of licensed canopy space for cultivation and one retail license. The company is nationally headquartered in Trinity County of Northern California's Emerald Triangle.
ACP is focused on three complementary business segments: real estate, acquisition & development of proprietary assets, and ongoing cultivation operations. Led by a seasoned management team with 30+ years of canna-business experience, ACP's strategy is to capture opportunities in real estate and licensing in states that have recently passed cannabis legalization legislation, thereby equipping the company to capitalize on Federal interstate commerce opportunities.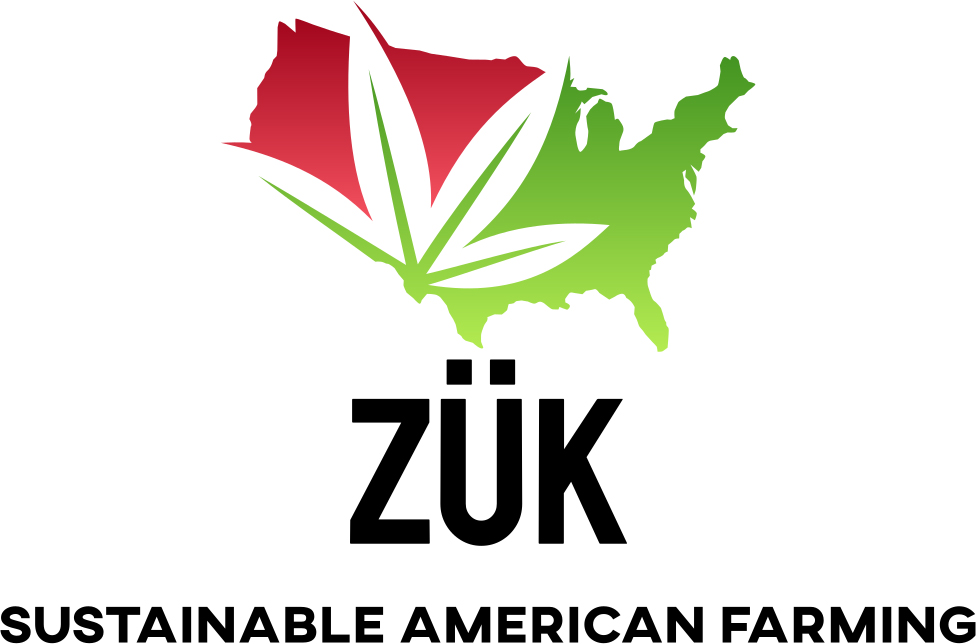 Through its current cultivation operations, ACP supplies approximately 80% of its whole flower products for manufacturing, distribution and retail licenses. With the remaining 20%, the company supplies its proprietary strains to select California distributors and its own Michigan retail location under its exclusive in-house brand, ZÜK.
History of American Cannabis Partners
In 2014, Stephen Jordan, President of ACP, took on the Director of Operations position for a U.S.-based company operating in the Jamaican cannabis space. Over the course of his three-year tenure in this role, Jordan developed a number of relationships that would help serve as the basis of American Cannabis Partners.
One such relationship was with Junior Gordon, a cultivation lead grower from Jamaica's Westmoreland Parish. Jordan immediately saw the value of Gordon's unique skillset and credentials, and Gordon recognized Jordan's heartfelt vision of bringing Jamaican culture to the rapidly developing U.S. cannabis space.
Guided by that mission, ACP's unchanging goal is to improve the lives of individuals through cannabis and business.
Current Operations
Since its founding in 2018, privately-owned American Cannabis Partners has established a foothold in two key U.S. cannabis markets – California and Michigan. In total, the company has acquired 12 cannabis licenses, including 20,000 sq. ft. of cultivation licenses in California and 540,000 sq. ft. of cultivation licenses & one retail license in Michigan.
ACP's IP portfolio features three proprietary strains sold exclusively through the company's wholly owned ZÜK brand, as well as proprietary data collection and mining systems supporting its cultivation and retail operations.
Plans for Expansion
American Cannabis Partners is pursuing additional growth in the cannabis sector through multiple planned initiatives. These include:
Submitting applications for additional cultivation licenses at the company's Trinity County, California, location;
Planning land acquisition and project development strategies for expanding operations to its third U.S. state beginning in the second quarter of 2022; and
Planning land acquisition and project development strategies for expanding operations to its fourth U.S. state beginning in the second quarter of 2024.
ACP is currently exploring expansion opportunities through partnerships and joint ventures in New Jersey, New York, Virginia, Nevada, Arizona, Missouri and Massachusetts.
Management Team
Stephen Jordan is the President of American Cannabis Partners. He is focused on the first and last steps of legal cannabis – cultivation and retail. To date, Mr. Jordan has provided the company with ownership of 12 licenses, three proprietary cannabis strains and multiple real estate assets. His background in cannabis operations and financial strategies has guided American Cannabis Partners' efforts to produce consistently high-quality product for both the medical and recreational segments. Mr. Jordan has operated under cultivation, manufacturing, distribution, medical research (Univ. of West Indies), retail and exportation licenses in multiple countries, further strengthening his network within the cannabis industry.
Gary Coltek is the company's Director of Operations. He has credentials based in the culinary, hospitality and sustainability industries spanning over 40 years, including taking three companies public. Mr. Coltek has held management positions internationally with Ritz Carlton, Four Seasons, Trump Hospitality, Phymatrix and International Oncology Network. For 17 years, he was the founding member and partner of a private boutique consulting firm. He is currently a guest speaker and visiting professor at universities in Israel, China, Italy, the Netherlands and Peru, covering topics that include culinary sustainability, sustainable cannabis farming, organic sustainable farming and cannabis clinical studies.
Scot C. Crow is the Lead Corporate Counsel for American Cannabis Partners. He has extensive experience in corporate mergers & acquisitions and tax law. His clients rely on him to advise them with respect to their complex financial transactions and provide outside general counsel. Mr. Crow provides his clients proactive advice with respect to sensitive management matters, litigation management, day to day transactional needs and objective assessments for the development of successful business strategies. His experience includes serving as lead counsel for numerous mergers & acquisitions, private equity investments, private offerings, venture capital financings, mezzanine debt offerings, divestures and other related transactions, with an emphasis in the legalized marijuana segment.
Jacob Frenkel is the company's Lead Compliance Counsel. He is the current Chair of Dickinson Wright's Government Investigations and Securities Enforcement Practice. Mr. Frenkel's solutions-minded approach to issues has earned him a reputation as an aggressive, tenacious, creative and proactive defense lawyer and litigator. After 14 years as a Senior Counsel in the SEC's Division of Enforcement, U.S. federal criminal prosecutor and New Orleans Assistant District Attorney, Mr. Frenkel has practiced in the private sector for 20 years. His unique mix of corporate transactional, litigation and investigations defense clients extend well beyond the cannabis industry and cover a wide range of industries worldwide.
Junior Gordon is the Director of Cultivation for American Cannabis Partners. With 30 years of international cannabis cultivation experience in both the Caribbean and United States, Mr. Gordon is recognized as one of the top growers in the world. His skills span both controlled indoor and large volume outdoor harvest programs, giving him proficiency in nursery, propagation and indoor & outdoor grow strategies. As a winner of High Times and other notable Cannabis Cups, his focus is on connecting the dots between propagation, soil, irrigation, planting, harvesting, curing, processing and inventory control, bringing Jamaican cannabis cultivation best practices to American Cannabis Partners' operations.
Amesite Inc. (NASDAQ: AMST)
Amesite Inc. (NASDAQ: AMST) is a high-tech artificial intelligence software company offering a cloud-based platform and content creation services for K-12, college, university and business education and upskilling. Amesite's platform enables every business, institution and school to launch outstanding online learning programs, branded-to-them, in just days: easily, affordably and effectively.
Amesite-offered courses and programs are branded to its customers. The company's customers gain mass customized environments for their learners, through cutting-edge, disruptive technologies and services, as well as patent-pending features. With over 98% retention of learners across all of its programs, Amesite gives customers an online solution for delivering learning that works!
With no institution-wide training required, Amesite launches learning programs in just weeks or days. The platform's ease of use is unparalleled – and Amesite offers full training and customer support for customers and users! Signup is simple, and Amesite also integrates 1,000s of APIs, making sure that the solution works with existing tools and scales to customer needs.
Amesite uses artificial intelligence technologies to provide customized environments and greater accessibility for learners and easy-to-manage interfaces for instructors, in the U.S. education market and beyond. Amesite adheres to a business model that combines scalability and flexibility, positioning the company for growth in three main expanding markets: employee learning and development, K-12 and higher education.
Customized Solutions for Learning Communities
The company provides its services via a cloud-based, single-threaded, single page application that easily integrates with existing educational tools and systems while also enabling integration of best-in-class third party tools and custom-built features. In addition, the platform offers end-to-end security, as all hosting is handled by Amesite and any collected data is only used to improve learning.
Business Solutions
Through its customized and scalable online learning products delivered via a single, easy-to-use platform for both compliance and training, Amesite enables businesses to quickly and efficiently improve team performance.
Amesite's products were designed to identify and address key issues in professional development learning, allowing customers to efficiently identify skill gaps, complete training and certification, and drive employee engagement, with the end goal of increased preparedness and productivity.
On signup, Amesite customers receive access to a branded platform equipped with all the learning products and programs their teams need, access to on-demand and customized content and instructors, and regularly updated employee learning programs. The product includes key features such as:
Data analytics – Analysis of employee training progress and course correction insight, as well as detailed analytics at every level, helping management make informed decisions while upskilling their teams
Customizable dashboards – Access to first-class communication tools with messaging and video conferencing capabilities, allowing clients to monitor employee learning progress
Rapid launch within 24 hours – Fast launch and implementation of a system that meets employee needs, without compromising substance or quality and without requiring prior training
Ease of use – A social media-inspired interface to keep employees and management engaged and reduce training time
Solutions for Universities and K-12 Schools
Amesite enables K-12 schools and universities to launch scalable and fully customized online educational products for every learner, without requiring additional staff or IT assistance. The company's fully managed learning and upskilling platform is easy to use, requiring no training before deployment, while being equipped with a social media-inspired design to attract students and keep them engaged, and delivering courses and content with best-in-class compliance and security.
In addition, the platform is provided with customized courses that are in high demand and are continuously updated. It also tracks progress, maintaining a higher level of engagement and commitment to learning. Colleges and universities have access to expert curation, content and instructors, with state-of-the-art customer service, and they are able to pay as they go, only for the programs they need, fully branded to them.
As with the business solutions, K-12 schools and universities gain access to a series of helpful features and functionalities on signup with Amesite, such as launch within 24 hours, customizable dashboards, data analytics, ease of use and high engagement. Other key features include customizable grade books and automation, optimizing courses to learners' needs and providing auto-graded assessments.
Solutions for Offices During COVID-19
Committed to helping businesses return to work during and after the COVID-19 pandemic, Amesite's platform and features can help solve key problems organizations will face in the process.
The company offers turn-key technological solutions that allow businesses to bring their teams back to work safely and effectively. Moreover, Amesite can help leaders make decisions on returning to work by leveraging real-time, actionable analytics and tracking and analyzing employee data management in full compliance and with proven security.
Market Outlook and Opportunities
By combining AI-driven technologies with significant competitive advantages in terms of cost, engagement, results, scalability and flexibility, Amesite is uniquely positioned for fast growth in three core markets.
The employee learning and development sector in North America was valued at approximately $169 billion in 2019, driven by technological advancements in the field and a heightened focus on employee upskilling and professional development in the marketplace (https://ibn.fm/0ISNg).
The U.S. higher education sector and the K-12 segment are also fast expanding, providing multiple opportunities to Amesite and its turn-key educational solutions. There were approximately 16.6 million learners in the U.S. higher education system in 2018, following a steady increase in the number of undergraduate enrollments, while the K-12 sector had approximately 56.6 million students in 2019.
Corporate Awards
Amesite has been recognized by multiple organizations for its commitment to excellence, both in terms of its technology and its workplace culture.
The company's recent accolades from The National Association of Business Resources, which focus on workplace excellence, include:
Additionally, Amesite's cloud-based platform won Business Intelligence Group's 2020 BIG Innovation Award, which recognizes organizations, products and people that are bringing new ideas to life in innovative ways.
Management Team
Ann Marie Sastry, Ph.D., is the President, CEO, Chair of the Board and Interim Chief Financial Officer of Amesite. Between 2008 and 2015, Dr. Sastry served as president, CEO, co-founder and member of the board of Sakti3, which was sold to Dyson Ltd. for $90 million. She continued with Dyson as head of the global solid state battery team, where she focused on technology advancement and strategy, organizational growth and partnerships. Before becoming an entrepreneur, Dr. Sastry was a professor of engineering at the University of Michigan, obtaining some of the highest honors in her scientific field throughout her 17-year scientific career. She holds Ph.D. and MS degrees from Cornell University and a BS in mechanical engineering from the University of Delaware. Her work has been featured in reputable publications such as Forbes, The Economist, USA Today, The New York Times, Wall Street Journal and many more.
Mike Smiley serves as Amesite's Director of People. Mr. Smiley previously served as HR and administrative manager at Sakti3, where he received six workplace excellence awards. In this role, he helped integrate the Sakti3 team into Dyson following its acquisition, and then served as a member of Dyson's People Enablement Team to help enable a high-performance culture via process improvements and organizational change. Mr. Smiley's expertise encompasses performance management, global hiring and global HR collaboration on issues such as benefits, compliance and regulatory change.
AnPac Bio-Medical Science Co. Ltd. (NASDAQ: ANPC)
AnPac Bio-Medical Science Co. Ltd. (NASDAQ: ANPC) is a biotechnology company focused on early cancer screening and detection. The company develops, distributes and deploys accessible early disease detection devices with an aim of changing the way people approach cancer screening. AnPac Bio-Medical is a highly innovative company and an early thought leader and developer of multi-cancer screening technology, which is gaining significant acceptance.
AnPac Bio-Medical has clinical laboratories in the United States and China, with 142 issued patents as of March 31, 2021. Its corporate headquarters is located in Shanghai, China, while its U.S. headquarters is situated in Philadelphia, Pennsylvania. The company operates two certified clinical laboratories in China and one CLIA registered clinical laboratory in the United States.
Cancer Differentiation Analysis (CDA)
Cancer Differentiation Analysis (CDA) is AnPac Bio-Medical's approach to detecting cancer and pre-cancerous diseases. CDA uses the natural biophysical properties of blood and cellular proteins to discover cancerous environments before the tumors even form.
Most liquid-based cancer screening and detection technologies focus on biochemical signals, like conventional biomarkers and genomic signals, such as ct-DNAs and CTCs (circulating tumor cells in the blood). These typically only determine whether or not cancer has occurred at a fixed point in time.
CDA technology combines an assessment of existing biomarkers with the biophysical properties and cellular proteins that signal the lead-up to serious health conditions and cancer. It is also used to pinpoint where cancer is most likely located and predict where the risk is highest in the future – all through a standard blood test, at a competitive price point.
AnPac Bio-Medical's CDA is powered by a database of over 200,000 samples and cases and serves as a new way to approach disease and cancer screening. The device uses an integrated system of sensors to detect several biophysical signals at the cellular, protein and molecular levels. CDA leverages a proprietary algorithm to synthesize the data, effectively generating a personalized risk assessment for evaluated patients.
Through CDA technology, AnPac Bio-Medical aims to address a number of goals, including:
Innovate – AnPac Bio-Medical is an innovator in the cancer screening industry, with CDA research ongoing since 2008, and commercial operations beginning in 2015. AnPac considers itself a thought leader in developing multi-cancer screening.
Detect – AnPac Bio-Medical detects early signals of threatening cancer and its location within the body.
Identify – CDA identifies the risks of up to 26 different types of cancers with high sensitivity and specificity rates.
Provide – The company's platform provides multi-level, multi-parameter analysis using proprietary diagnostic algorithms, which results in accurate and easy-to-understand results.
Proven – A fully operational analysis of over 200,000 test samples has been run to date. CDA technology has been shown to identify pre- and early-stage cancers in patients previously diagnosed as "cancer-free" through traditional methods.
Biophysical Properties – CDA analyzes biophysical properties in human blood and the correlation between biophysical properties and cancer occurrence.
Market Outlook
AnPac Bio-Medical is exploring detection of other types of cancers leveraging its innovative CDA technology and multi-cancer screening and detection tests, which could open significant opportunities on the global cancer diagnostics market.
According to a report by Grand View Research, the cancer diagnostics market is expected to reach $249.6 billion worldwide by 2026 (https://nnw.fm/L7css). The market is expected to grow at a CAGR of 7% during the forecast period.
Management Team
Dr. Chris Yu is the Co-Founder and Chief Executive Officer of AnPac Bio-Medical. He has enjoyed a successful career as an innovator in life sciences, technology and engineering. Dr. Yu has worked for three U.S. Fortune 500 companies and is the first/principal inventor of over 300 patent applications spanning semiconductors, materials and life science. He has a proven history of developing cutting-edge products with long-term profit and sustainability. Dr. Yu was born to a medical doctor's family and went to medical school. He later switched his major to physics and received his bachelor's and master's degrees in physics from the University of Missouri-Kansas City Campus and a doctoral degree in physics from Pennsylvania State University. Both of his dissertations addressed innovative detection techniques.
Dr. Herbert Yu is the Co-Founder and Chief Medical Officer of AnPac Bio-Medical. He is a renowned expert in molecular epidemiology, with training in medicine and chemical biochemistry. Dr. Yu has a 20-year career in leading-edge cancer research, including breakthrough work in areas of carcinogenic factors. He is a professor and research director at the University of Hawaii and an adjunct professor at Yale University. He received his bachelor's degree in medicine from Shanghai First Medical College. Dr. Yu also received a science degree in epidemiology and a Ph.D. in clinical biochemistry from the University of Toronto.
Jingiu (Edward) Tang is the company's Chief Financial Officer. He previously served as a global internal auditor at Natuzzi S.p.A. Mr. Tang also worked at Beijing Dongshen CPA and Shanghai De'an CPA, providing external audits, finance and tax advisory services across different industries and sectors. He is a Certified Public Accountant in Australia. Mr. Tang received his bachelor's degree in accounting from Charles Sturt University in Australia, his MBA from Charles Sturt University, and his bachelor's degree in law from Southwest University of Science and Technology in China.
Weidong Dai is the company's China General Manager. He previously served as a general partner at Stirrfir Investment Management Co. Mr. Dai has also served as the chairman of RTS Management (Shanghai) Co., and as managing director of Hong Kong Pro-Health Technology Co. and Shanghai Pro-Health Medical Devices Co. He has published a number of medical research papers and research articles in professional journals. Mr. Dai was awarded the Hong Kong Industrial Award for a medical device that he led in research and development. He earned his bachelor's degree in medicine from Anhui Medical University, a master's degree in medicine from the Sun Yat-San University of Medicine, and an Advanced Certificate of the EMBA CEO Program from Fudan University, School of Economics.
AmpliTech Group Inc. (NASDAQ: AMPG)
AmpliTech Group Inc. (NASDAQ: AMPG) (NASDAQ: AMPGW) designs, develops and manufactures custom radio frequency (RF) components for the commercial, SATCOM, space and military markets. In addition to developing new products for the 5G/6G wireless ecosystem and infrastructure, the company has placed focus on the development of leading-edge solutions in quantum computing in support of U.S. efforts to reach the coveted position of quantum supremacy. The company maintains a commitment to R&D that allows it to remain at the forefront of emerging technologies. AmpliTech aims to use its advanced techniques and IP to provide tomorrow's technology today, improving everyone's quality of life.
AmpliTech was founded by Fawad Maqbool in 2002 to fill the need for affordable, high-quality, customized and state-of-the-art amplifiers and components. Headquartered in Bohemia, New York, the company currently has distributors and representatives available worldwide.
Product Portfolio
AmpliTech's mission is to develop quality, state-of-the-art microwave amplifiers by leveraging its experience, proven technical expertise and superior design heritage. The company's products cover a frequency range from 50 kHz to 44 GHz, with plans to eventually offer designs up to 100 GHz. Its current catalog includes:
Amplifiers
Passive Components
All the company's products come with a satisfaction guarantee, as the company is fully committed to providing only high-quality products free from manufacturing and material defects and guaranteed to perform according to applicable specifications.
Consulting Services
Leveraging more than 100 years of combined experience in microwave systems and component design ranging from active components to passive devices, AmpliTech also provides valuable consulting services and technical assistance to its customers.
With capabilities ranging from initial design to final manufacturing and delivery, the company's team also offers project management services and advice on both technical aspects and how to handle business issues such as resource allocation, customer contact, budget restraints, time limits and more.
Other key benefits of AmpliTech consulting services that can give its customers a definitive edge include:
Timely technical assistance
Little or no learning curve
Less long-term costs associated with full-time employees with benefits and salaries
Availability when necessary
Customer support with schedules, project management and on the job training
Access to technology
Partnering for manufacturing and/or complete turn-key product solution
Personal guidance from concept to development
Custom designs for each application
Market Outlook
The global microwave devices market was valued at $7.44 billion in 2019 and is expected to grow at a CAGR of 3.23% and reach $9 billion by 2025 (https://nnw.fm/zqMEk). Governmental expenditures in the defense and space communications sectors are expected to expand the opportunities for growth within the industry.
AmpliTech continues to follow its strategy of identifying key elements in today's technological revolution. It is leveraging its technical expertise and experience to align product portfolios and IP with innovation (https://nnw.fm/rVzxX). The company has plans to be a catalyst in the enhancement, development and distribution of breakthroughs in the following sizeable markets:
High Speed Terrestrial and Satellite Terminals (SATCOM, "Internet in the Sky")
5G/Wi-Fi6E and 6G wireless infrastructure (Cellular Base Stations, Small Cells, Private Wi-Fi Networks)
IoT (Internet of Things)
Cloud Farms, Big Data and MEC architecture
Quantum Supercomputers/Quantum Research
Deep Space Astronomy
Autonomous Self-Driving Vehicles
Telemedicine, AR/VR (Augmented and Virtual Reality)
Drones, UAVs (Unmanned Aerial Vehicles)
Cyber-security
Military/Defense ECM/EW
Management Team
Fawad Maqbool is the Founder, President, CEO and CTO of AmpliTech Group Inc. He has been in the microwave industry for over 30 years. Mr. Maqbool spent 14 years developing state-of-the-art amplifiers and components for MITEQ Inc., a leading microwave and communications equipment supplier. He founded AmpliComm in 2000, which was subsequently acquired by Aeroflex Inc. Mr. Maqbool has management and design experience, which has led to the development of microwave technology on a commercial and military level. He holds a B.S.E.E in Microwave Engineering and a B.S.E.E in Bio-Medical Engineering from CUNY and an M.S.E.E from the Polytechnic University of New York.
Louisa Sanfratello is the company's CFO. She is a Certified Public Accountant (CPA) and has worked in various industries since 1998. During this time, she held roles as an accountant for charities and schools, consisting of the preparation of official financial documents and day-to-day financial management requirements. Ms. Sanfratello began her professional career in 1987 at Holtz, Rubinstein & Co., a public accounting firm. She gathered two years of experience there before gaining her CPA and taking on more challenging roles.
Brandon Worster is the company's Director of Engineering. He joined AmpliTech at the end of 2019, bringing over 14 years of design and management experience. His specialty is Low Noise and Medium Power Amplifiers, but Mr. Worster also has vast experience with various systems, including RF/Microwave devices and systems. He holds a master's degree in electrical engineering and is an adjunct professor at Farmingdale University in New York.
John P. Pastore is AmpliTech's Director of Sales. He has worked in the microwave industry for more than 35 years, including time with some of the industry's leading names. Mr. Pastore is a hands-on professional who has experience that spans over 20 years with progressive roles that blend technical, manufacturing, customer service and management expertise. He is an extremely valuable asset to the company as it moves forward due to his business savvy approach and deep industry knowledge. He has a B.S. in Business Management.
M. Syed handles Technical Sales and is the company's Director of IT. He is an electrical engineer with more than 10 years of business experience. Since 2011, he has led Technical Sales for AmpliTech, and he recently became the President and CEO of his own company while also serving as Chief Technical Sales consultant for numerous other companies and groups in New York City. Mr. Syed has been in the IT industry for 25 years. He is a Computer Engineer by trade and a Certified Netware Engineer and Microsoft Certified Systems Engineer.
Asia Broadband Inc. (OTC: AABB)
Asia Broadband Inc. (OTC: AABB) is a resource company focused on the production, supply and sale of precious and base metals, primarily to Asian markets.
The company utilizes its specific geographic expertise, experience and extensive industry contacts to facilitate its innovative distribution process from the production and supply of precious and base metals in Mexico to client sales networks in Asia. This vertically integrated approach to sales transactions differentiates Asia Broadband from its competitors in the mining space.
Development Program in Colima, Mexico
In October 2020, Asia Broadband announced its acquisition of a high potential mineral property in the state of Colima, Mexico. Per the press release, previous geophysics and groundwork have revealed strong indications of significant mineralization in multiple sectors of the property.
The company recently began the construction of exploration and development facilities and infrastructure roads on its Colima property, and plans are underway to extend previous geophysics and groundwork on the property. In January 2021, Asia Broadband announced its allocation of $10 million for the initial development program, with the aim of accelerating operations at the Colima site toward production.
Positioned in a major gold-iron-copper production area, the company's Colima property is situated approximately 25 kilometers east of the Pena Colorada mine in Minatitlan, Mexico. It is advantageously located, with direct access to main Highway #3, and the property also has an essential natural water supply.
AABB Gold Token
In December 2020, Asia Broadband announced its entry into a definitive development agreement with Core State Holdings Corp., a digital assets and crypto wallet creator, to produce a white label gold-backed cryptocurrency coin. The AABB Gold token is an ERC-20 token being developed on the Ethereum blockchain.
In a February 2021 news release, the company provided a development update on the cryptocurrency token, noting that Core State Holdings Corp. "is continuing to modify the set-up and move through the final stages of testing of the iOS and Android AABB Wallet applications, including the implementation of an application interface to allow users to see the real-time exchange rate of gold that backs the price of the AABB Gold token set at one-tenth of a gram or approximately $5.80 USD."
Core State Holdings Corp. has also continued to enhance www.AABBGoldToken.com, which the company notes will be the go-to knowledge base for all information concerning the soon-to-be launched AABB Wallet and AABB Gold token.
AABB's primary goal for the token is to become a worldwide standard of exchange – secured and trusted with gold backing – by expanding circulation and targeting large population and high growth markets globally, including China and East Asia.
Avricore Health Inc. (TSX.V: AVCR) (OTCQB: AVCRF)
Avricore Health Inc. (TSX.V: AVCR) (OTCQB: AVCRF) is a pharmacy service innovator focused on acquiring and developing early-stage technologies aimed at moving pharmacy forward. Through its flagship offering, HealthTab™ (a wholly owned subsidiary), the company aims to make actionable health information more accessible to everyone by creating the world's largest network of rapid testing devices in community pharmacies.
HealthTab
HealthTab is a turnkey point-of-care testing solution that effectively turns pharmacies into diagnostic hubs (sometimes known as 'Community Diagnostic Centers', or CDCs) and connects them on a single, cloud-based platform.
The HealthTab network model is unlike anything in pharmacy today. It gives knowledgeable and trusted pharmacists a greater role in primary care delivery and empowers patients to take more control of their health. It also reduces costs and waiting times while providing many potential revenue streams, including equipment leasing & consumables, direct access testing, disease prevention & management programs, sponsored health programs, decentralized clinical trials, real world data (RWD) sets and third-party app integration through API.
Agreement with Shoppers Drug Mart
In June 2021, Avricore signed a Master Agreement with select Shoppers Drug Mart pharmacies to pilot the HealthTab platform. This agreement gives patients access to point-of-care blood screening and health-data management for potential risks relating to diabetes and cardiovascular conditions using HealthTab-integrated Afinion 2™ analyzers provided by Abbott Rapid Diagnostics.
Avricore is the first pharmacy solutions provider to partner with Abbott (NYSE: ABT), the global health care company and diagnostics leader in Canada. In May 2021, the company signed a supplier distribution agreement to expand the distribution of Abbott's Afinion 2 and associated tests for diabetes and heart disease screening in community pharmacies in Canada. This agreement includes valuable HbA1c testing, a critical marker for the screening and management of diabetes.
Near Term Goals
Near term goals for Avricore include expansion into more pharmacies across Canada, followed soon after by entering the U.S. and UK markets. The company has made significant strides in testing and developing its technology and is moving into the commercialization stage.
Strategic partnerships like those with Abbott and select Shoppers Drug Mart pharmacies advance Avricore closer to becoming an incredibly dominant player in the community diagnostics space. The company aims to make actionable health information more accessible for everyone by creating the world's largest rapid testing network in pharmacies.
Market Outlook
In 2020, the global point-of-care testing (POCT) market was valued at $34.49 billion and expected to expand at a compound annual growth rate (CAGR) of 9.4 percent to reach a projected $81.37 billion by 2028. This upsurge is expected to be driven largely by increased demand for screening and management tools for chronic diseases, as well as rapidly assessing infectious diseases such as COVID-19.
The accessibility of POCT has been an increasing priority of the world's leading health organizations and experts. Pharmacies are ideal 'hubs' within the community to offer patients better access to the numbers they need to know for preventing or treating conditions such as diabetes and heart disease or the timely diagnosis of infection.
Management Team
Avricore's leadership team brings a diverse portfolio of expertise across the health care and biotech industries, as well as technology, finance and communications. Together, they share a common vision of moving pharmacy forward and have positioned the company for significant future growth and expansion.
Hector Bremner is the CEO of Avricore. He has over 15 years of senior and executive experience across various industries, including international trade, natural gas, marketing and communications. He owned and operated TOUCH Marketing, a boutique marketing and communications firm based in Vancouver, from 2007 to 2013. Mr. Bremner has also served as the executive assistant to the Deputy Premier and Minister of Natural Gas Development, Responsible for Housing, as well as the Minister of International Trade and Minister of Small Business. In 2015, he joined Vancouver's Pace Group Communications as VP of Public Affairs.
David Hall is the Chairman and a Director of Avricore. His leadership spans five different companies. He is currently the Chairman of RepliCel Life Sciences and a member of the boards of TrichoScience Innovations, AdvantageBC and Providence Health Care Research Institute. Mr. Hall also served as Chairman of Perceptronix Medical Inc.; Chief Financial Officer, Secretary & Treasurer of Angiotech Pharmaceuticals Inc.; President & Director at Newcastle Resources Ltd.; and Chairman for LifeSciences British Columbia.
Kiki Smith is Avricore's CFO. She has over 20 years of experience assisting private and public companies in the roles of accountant, corporate controller and CFO in mining, oil & gas, real estate, high technology, food production and investment fund management. She currently provides consulting services in M&A, financial reporting and regulatory compliance to several public and private companies across several investment sectors. Ms. Smith is a member of the Chartered Professional Accountants of British Columbia and has a bachelor's degree in economics from the University of British Columbia.
Rodger Seccombe is the Head of Avricore's HealthTab division and the co-founder and former CEO of HealthTab Inc. Mr. Seccombe has over 20 years of experience launching and running companies in software, health care technology and clean energy. He is a recognized industry expert in direct-to-consumer and point-of-care testing technology. In 2006, he joined the start-up team at Canadian Bioenergy Corporation and helped pioneer the development of the renewable fuel industry in Canada. Before HealthTab, he designed and developed cloud-based informatics systems currently in use by some of the world's leading medical laboratories and instrument manufacturers.
BAND Royalty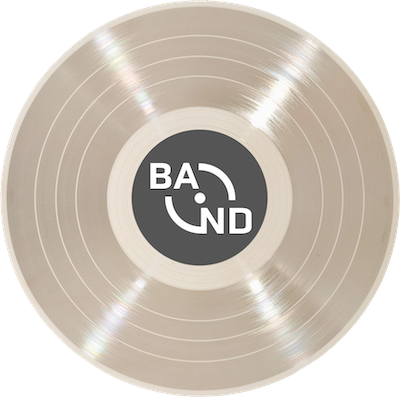 BAND Royalty (operated by Singapore-based LIBERTY IS PTE LTD) is the leading innovator of music-focused NFTs. BAND is an entertainment technology-driven firm focused on the distribution of non-fungible tokens (NFTs) that allow fans to earn royalties from top songs and artists worldwide.
BAND Royalty lets fans take their enjoyment of music to the next level by offering blockchain-secured BAND NFTs that enable holders to earn crypto from some of the world's most popular songs. This unique opportunity allows individuals to share in income streams each time a song in the BAND Royalty music catalog is performed.
BAND's royalty pools leverage a performance music catalog featuring tracks from some of the biggest names in music, including Beyonce, Jay-Z, Justin Timberlake, Cher, will.i.am, Timbaland, Missy Elliott and Rihanna.
BAND Royalty NFTs
BAND NFTs, hosted on the ethereum blockchain, are a special type of NFT that can be staked into any one of three BAND Royalty Music Pools to receive a portion of all royalty streaming income from each track, for each royalty pool category. The BAND ecosystem is supported by multiple types of transactions:
Trading BAND Royalty NFTs – The first ever issuance of BAND NFTs is being offered to the public. Owners of the BAND NFTs will be able to trade them on the largest NFT marketplace, OpenSea, where the BAND NFTs are being launched on May 5, 2021.
Music Royalty Pools – These blockchain BAND NFTs have a special DeFi (decentralized finance) utility. Holders of BAND NFTs have the option to stake their tokens for a period of 90 days to five years, with longer stakes receiving proportionally increased amounts of the royalties share. Holders have the option to trade their BAND NFTs or stake them in one of three special music catalog pools that provide access to BAND music royalties. The three types of music pools available for staking are print music, mechanical/public performance and synchronization.
Through staking BAND NFTs, the holder can passively earn crypto from both BAND NFT trades on the OpenSea NFT marketplace and from the BAND music catalog royalty revenue.
The company intends to sell three more series of BAND NFTs, with 3,000 NFTs in each series. This strategy would cap the supply of BAND NFTs at a maximum of 12,000 units. As these NFTs are staked to capitalize on royalty opportunities, the supply of BAND NFTs available for trade is expected to be reduced, which the company then expects would increase the value of the BAND NFTs moving forward.
Market Opportunity
The market for NFTs has exploded in 2021, driven by rising media coverage and mainstream awareness. A well-known example is the first tweet by Twitter CEO Jack Dorsey, which was sold as an NFT for the equivalent of $2.9 million in March. This growth has been particularly apparent for art-focused NFTs, spearheaded by digital artist Beeple, who sold an NFT series titled "Everyday: The First 5000 Days" for over $69 million at auction during that same month.
The performance of the NFT space hasn't just been confined to those big-ticket items. OpenSea, the largest NFT marketplace, reported monthly sales of over $95 million in February 2021 alone, up from $8 million the previous month. In total, over $400 million in NFT trading had taken place on the ethereum blockchain as of early April, with nearly half taking place from February to March 2021.
As Reuters reports, enthusiasts view NFTs as the future of ownership, and they solve the problem of monetization for digital artwork. Importantly, the report notes that "NFTs could also transform music." The industry seems to agree.
In March 2020, Kings of Leon released their latest album, When You See Yourself, in the form of an NFT – a milestone in the history of the entertainment industry.
BAND Royalty is uniquely positioned to capitalize on the shifting landscape surrounding digital ownership as it continues to roll out its series of BAND NFTs in the months to come.
BAND Royalty Founders
The name BAND is the combination of the founders' initials, Barnaby Andersun and Noble Drakoln.
Barnaby Andersun (BA) has spent years developing blockchain and cryptocurrency solutions, acting as CEO of BlockAlchemy, a blockchain, ecommerce and digital design consulting firm. Being involved in all aspects of web technologies since their conception in the early nineties has made Mr. Andersun a true pioneer in web development, ecommerce, branding, online marketing and blockchain. A sought-after international speaker, Mr. Andersun has been invited to speak on cryptocurrencies at Harvard and World Economic Forum, Davos, where he coordinated a blockchain digital asset conference, as well as Stanford University.
Noble Drakoln (ND) has been an avid music royalty investor for decades. He is also CEO of WarePlay Games Inc., a mobile AR/XR game design and development studio. Having started out as a futures and commodities broker at the age of 19 trading the E-mini S&P, gold futures contracts and treasury bond strips, he went on to author the Wiley & Sons-published best-selling books 'Winning the Trading Game' and 'Trade Like a Pro'. Along with being a tech investor, financial author and sought-after speaker, Mr. Drakoln has been a contributing writer to Forbes and Futures Magazine, and a radio and T.V. financial commentator on Bloomberg and Fox Business News.
BAND Royalty is operated by Singapore based LIBERTY IS PTE. LTD, located at 23 New Industrial Road #04-09 Solstice Business Center Singapore 536209.
BevCanna Enterprises Inc. (CSE: BEV) (OTCQB: BVNNF) (FSE: 7BC)
BevCanna Enterprises Inc. (CSE: BEV) (OTCQB: BVNNF) (FSE: 7BC) is a diversified health & wellness beverage and natural products company focused on developing and manufacturing a range of plant-based and cannabinoid beverages and supplements for both in-house brands and white-label clients. The BevCanna team boasts decades of experience creating, manufacturing and distributing iconic brands that resonate with consumers on a global scale.
BevCanna's distribution network features more than 3,000 points of retail distribution through the company's market-leading TRACE brand, its Pure Therapy natural health and wellness e-commerce platform, its fully licensed Canadian cannabis manufacturing and distribution network and its partnership with #1 U.S. cannabis beverage company Keef Brands.
Based in British Columbia, Canada, BevCanna was founded in 2017.
End-to-End Turnkey Beverage Manufacturing Solutions
BevCanna is a manufacturer of traditional and cannabis-infused beverage brands serving a growing roster of white-label clients, in addition to operating a portfolio of in-house and partner brands. The company offers a full-service white label beverage manufacturing solution.
Processing – At its state-of-the-art beverage manufacturing facility, BevCanna partners with industry leaders specializing in crude extraction, refinement, purification and solubility conversion to provide high-quality water-immiscible emulsions that maximize bioavailability, clarity and taste.
Spring Water – BevCanna directly owns a pristine naturally alkaline spring water aquifer in British Columbia.
Product Development – BevCanna leverages its expertise to develop captivating flavors based on category and consumer insights in order to enhance product positioning.
Packaging – A variety of packaging options are offered by BevCanna, including beverage and nutraceutical formats such as PET, aluminum and glass, available in a variety of standard and custom sizes and shapes.
Beverage Manufacturing: Traditional & Cannabis Facilities – The company's 40,000-square-foot beverage manufacturing facility is HACCP (Hazard Analysis Critical Control Point) Certified. The facility's capabilities include blow molding, dosing, carbonation options, filling and capping, pressure sensitive and shrink-sleeve label applications, flash pasteurization, QA testing and packing/palletizing for shipment.
Pure Therapy, TRACE and Partner Brands
BevCanna's in-house brands include Pure Therapy and TRACE.
Pure Therapy is a direct-to-consumer e-commerce brand that markets a range of natural health products, including nutraceuticals and hemp-based cannabidiol (CBD) products, throughout North America and Western Europe.
Pure Therapy has secured orders from over 23,000 customers since its inception in 2017. BevCanna expects strong growth through Pure Therapy over the next 12 months driven by new product integration, accelerated growth of existing products and its marketing team's e-commerce expertise.
TRACE products feature the Naturo Group's proprietary plant-based fulvic and humic mineral formula, sourced from deep within the Rocky Mountains of interior British Columbia. These unique and ancient minerals provide wellness properties that include iron, magnesium, calcium, potassium and many other minerals no longer found in our food chain at adequate levels.
Research suggests that the proprietary fulvic and humic organic compounds found in TRACE products could offer a number of key benefits, including promoting gut health, immune function, cognitive performance and whole-body wellness.
TRACE products include Natural Alkaline Spring Water, Plant-Based Mineralized Spring Water, Natural Flavor Sparkling Spring Water, Plant-Based Mineral Concentrate with Vitamin D and Plant-Based Mineralized Immune Support Shots.
In addition to its in-house brands, BevCanna provides white-label services to a number of partners in its space. BevCanna's current portfolio of brand partnerships includes #1 U.S. cannabis beverage brand Keef (cannabis-infused classic soda) and BLOOM (live resin & high-end extracts). BevCanna also has multiple white label agreements to co-manufacture branded beverages.
Market Outlook for Cannabis-Infused Beverages
In 2018, the cannabis-infused beverage market was valued at $901.8 million. The market is expected to grow during the forecast period of 2019 to 2025 at a CAGR of 17.8%, resulting in a market value in excess of $2.84 billion by 2025, according to Grand View Research (https://ibn.fm/VkJfH).
The projected growth is largely attributed to the legalization of recreational and medical marijuana in multiple jurisdictions. Cannabis-infused beverages are uniquely positioned to provide an alternative to a large portion of the edibles market, including items such as chocolates, cookies, gummies and other types of confectionery pieces.
Management Team
Marcello Leone is the CEO and Founder of BevCanna. He is also the founder of Naturo Group and the TRACE brand.
John Campbell is the CFO and CSO of BevCanna. He has over 30 years of experience in the investment industry, including time with TriView Capital Ltd.
Keith Dolo is the company's Executive Management Advisor, having previously served as CEO and Executive Chairman of Sproutly Inc. Previously, he served for over 13 years with Robert Half (NYSE: RHI), an S&P 500 company, specifically in the role of Vice President for the last eight years.
Melise Panetta is the company's President. She is an accomplished senior marketing and sales executive with extensive experience leading organizations such as SC Johnson, General Mills (NYSE: GIS) and PepsiCo (NASDAQ: PEP). Ms. Panetta has nearly 15 years of deep marketing and sales expertise.
Raffael Kapusty is the company's Vice President of Sales & Insights. She is an accomplished CPG industry leader with more than 25 years of experience in both the Canadian and U.S. retail spaces. With a solid foundation at ACNielsen Canada (NYSE: NLSN), Ms. Kapusty has developed a deep understanding of the CPG space, working with over 100 leading Canadian & global CPG manufacturers. She has also held senior category and key account management roles at Kroger (NYSE: KR), SC Johnson and Unilever Canada (NYSE: UL).
Bill Niarchos is the company's Vice President of Sales & Sales Operations. He has over 20 years of experience in the CPG goods industry/retail environment. In his most recent role as Director of Sales with Bayer Consumer Health, Mr. Niarchos managed the strategic direction and growth of Loblaw & SDM. Prior to his position with Bayer (ETR: BAYN), Mr. Niarchos held a number of progressive roles at Colgate Palmolive (NYSE: CL) for more than 14 years.
Japheth Noah is the company's Head of Quality Assurance. He is an Oxford and MIT educated quality and regulatory manager with over 15 years of experience in the beverage, pharmaceutical, natural health and medical industries.
Keith Stride is the company's Creative Director. He has 25 years of experience in marketing and advertising, including time in a CMO role with Hemptown USA. Mr. Stride is internationally recognized for building high-profile brands, including Rogers (NYSE: RCI), TD Bank (NYSE: TD), Best Buy (NYSE: BBY), Whistler-Blackcomb and RBC (NYSE: RY).
Blue Hat Interactive Entertainment Technology (NASDAQ: BHAT)
Blue Hat Interactive Entertainment Technology (NASDAQ: BHAT) is a cutting-edge creator, developer and operator of popular augmented reality ("AR") interactive smart toys and educational games in China. Blue Hat's mobile-connected entertainment platform connects physical items to mobile devices through wireless technologies, creating a unique interactive user experience in various mobile games, interactive educational materials and toys with mobile game features.
Blue Hat designs original toys and games that utilize augmented reality technology, motion capture technology, image recognition technology, voice control, light sense technology, infrared, levitation induction, and other trending scientific technologies to transverse the virtual with reality. Blue Hat creates a rich visual and interactive environment for users through the integration of real objects and virtual scenery. This combination provides users with a more natural form of human computer interaction, enhances a user's perception of reality, and delivers a more immersive entertainment experience.
Proprietary Technology
Founded in 2010, Blue Hat's proprietary technology, product research and development, marketing channels and brand operation are the cornerstones of the business. Blue Hat focuses on the combination of "online" and "offline" activity and the interaction between "entertainment" and "product" to create a high-tech entertainment platform combining mobile games and AR. With the help of computer graphics, motion capture technology, image recognition technology and visualization technologies, Blue Hat accurately "places" virtual objects into the physical world, creating a new and stimulating visual environment for users.
Blue Hat recently displayed a variety of its sci-tech products at the Guangzhou International Toy Exhibition in China including AR Racer, Elastic Bubbles, AR Space Track, AR Alloy Toy Car, AR Need a Spanking, 5D Animated Magic Aquarium, Bug Travelers, AR Picture Book and other interactive games and smart toys.
The company has multiple products in development including new generations of four primary product lines and two new product lines.
Patents and Copyrights
Blue Hat's advanced AR technology in interactive entertainment is protected by 178 authorized patents with 44 patents in various stages of the application process.
Another 14 applications for Patent Cooperation Treaty, or PCT, have been filed for international patents. As of March 31, 2019, the company owns 645 copyrights for artwork, 71 registered trademarks and 27 software copyrights.
Sales and Marketing
There has been rapid growth in the toys and games industry in China over the last several years. Total retail sales of toys and games in China soared from RMB 111.8 billion in 2012 to RMB 276.5 billion in 2017 with an average annual growth rate of 19.9% in 2017. Blue Hat believes the company is well positioned with little competition as the toy industry rapidly shifts toward intelligent and interactive toys and games. Retail sales of electronic toys grew at 24% annually in 2017 while that of traditional toys grew at 7%.
In addition to a powerful ecommerce presence, Blue Hat has long-term relationships with partnered distributors that place the company's AR interactive entertainment products into well-known international retail chains and retail outlets. Blue Hat's integrated online and offline sales channels include e-commerce giants such as Amazon and Alibaba, retail chain stores and the company's physical experience store located in Xiamen, China. Blue Hat plans to open or franchise approximately 100 additional stores in China by 2021.
Blue Hat's community-based platform offers users a highly engaged and interactive community with online communication forums and offline social activities. The company advocates a new model of "teaching through lively activities" and combines AR technology with education, integrating its products into situational teaching, roleplaying and man-machine interaction. This novel educational experience helps realize optimal transformation of information, creating a knowledge and enhancing cognition.
Management
Director and CEO Xiaodong (Sean) Chen has over 20 years of experience creating, developing and producing toys and games related products. Chen earned his EMBA from Renmin University of China and has been chairman of the board of directors and general manager of Fujian Blue Hat Interactive Entertainment Technology Ltd. since August 2015.
CFO and Director Caifan, who has over 20 years of financial accounting and taxation experience, earned a degree in finance from Hunan University of Finance and Economics. He has served as director, deputy general manager and financial controller of Fujian Blue Hat Interactive Entertainment Technology Ltd. since August 2015.
Jianyong Cai, chief technology officer and director, has over 35 years of experience in data communication principles, communication network foundation, software engineering, communication network theory and technology and computer network architecture. He holds degrees in data communication principles, communication network foundation and software engineering from University of Science and Technology of China. He has been director, deputy general manager and chief engineer of Fujian Blue Hat Interactive Entertainment Technology Ltd. since January 2010.
Brain Scientific Inc. (OTCQB: BRSF)
Brain Scientific Inc. (OTCQB: BRSF)is a commercial-stage health care company focused on developing innovative and proprietary medical devices and software. With a mission of modernizing brain diagnostics by employing cutting edge technologies to bridge the widening gap in access to quality care, the company offers two FDA-cleared products that provide next-generation solutions to the neurology market.
The company's proprietary, clinical-grade neurological devices are supported by its intellectual property portfolio featuring patents in the United States, China and Europe.
Brain Scientific's first commercialized devices, NeuroCap(TM) and NeuroEEG(TM), are designed to disrupt the current electroencephalogram (EEG) market by offering cost-effective and disposable substitutes to existing solutions, allowing medical professionals to collect diagnostic information quickly.
The company's goal is to improve diagnostics by leveraging artificial intelligence and machine learning processes to analyze a database of brain readings as a method of detecting seizures and dementia. The company is also working to improve patients' access to neurological care.
Headquartered in New York, Brain Scientific and its predecessor (and now wholly owned subsidiary, MemoryMD Inc.) was founded in 2015 and went public in 2018.
Brain Scientific's first phase of development, from 2018 to 2019, saw the inception of portable, clinical-grade, easy-to-use neurological devices. The second phase, currently ongoing, aims to create cloud-based, secure infrastructure to transmit patient data between patients and their neurologists. The company's third phase of development is scheduled for 2021-2022 and is expected to focus on the use of AI-assisted diagnostic analysis to increase the efficiency, consistency and accuracy of neurology specialists.
NeuroCap(TM) – Disposable EEG Headset
The NeuroCap is a disposable pre-gelled EEG headset featuring 22 electrodes and 19 active EEG channels, all adhering to the international 10-20 system. The NeuroCap was FDA-cleared in 2018. The headset can be used for recording EEGs in virtually any setting, including urban and rural emergency departments, neurology clinics, urgent care clinics, ICUs, nursing homes, assisted living facilities and remote clinical research labs.
Through a universal cable adapter, the NeuroCap is compatible with other EEG amplifiers. The cap also works in parallel with Brain Scientific's NeuroEEG amplifier, initiating EEG studies in less than five minutes.
The company is currently seeking FDA approval for additional features for the NeuroCap, as the device has the potential to fill a gap in EEG testing availabilities during the current coronavirus pandemic: in October 2020, Brain Scientific filed an Emergency Use Authorization (EUA) application. The EUA is required for the rapid distribution of the NeuroCap device to emergency departments, intensive care units and other treatment centers to administer prescriptive EEGs safely on critically ill patients or those suspected of being diagnosed with COVID-19.
With more than 80 percent of hospitalized patients infected with COVID-19 displaying neurological symptoms, the NeuroCap could prove to be a valuable device by offering fast testing with limited contact between technicians and patients.
NeuroEEG(TM) – Miniature and Portable Wireless EEG Amplifier
The NeuroEEG is a compact, portable and affordable wireless EEG amplifier intended for prescription use. The 16-channel, FDA-cleared, clinical-grade device acquires, records, transmits and displays electrical brain activity for patients of all ages.
Both the NeuroCap and NeuroEEG are delivered by MemoryMD Inc., a wholly owned subsidiary of Brain Scientific.
Products in Active Development
Currently, Brain Scientific and MemoryMD are working on leveraging their existing products and drawing from ongoing research to develop and commercialize the next generation of solutions for the brain diagnostics market. The devices under development are being designed to address the following issues:
Routine EEG
NeuroCap-8 is an 8-channel EEG cap. The reduced number of electrodes is vital in emergency room situations, where the time it takes to set up the EEG is critical.
Pediatric EEG
NeuroCap Pediatric is positioned to become the first disposable and pre-gelled headset available for the pediatric market.
Long-Term Monitoring
NeuroCap LTM for adult and pediatric patients is a disposable cap designed to monitor rhythmic and periodic patterns for up to 72 hours, providing essential diagnostic capabilities.
NeuroEEG 24 Channel Amplifier is a portable and wireless amplifier with over 24 hours of battery life.
Artificial Intelligence
Brain E-Tattoo is a minimally invasive four-channel EEG electrode designed for long-term monitoring.
An AI database of brain biomarkers collects data on both normal and abnormal brain data to detect neurological diseases. The goal is for machine learning algorithms to enhance understanding of brain-behavior related to epilepsy, memory dementia and pre-Alzheimer's diagnostics.
Telemedicine
Brain Scientific is expanding the vision for telemedicine in neurology. The company aims to address the current acute neurologist shortfall (20 states have less than 10 neurologists per 10,000 patients) through the use of teleneurology.
Clubhouse Media Group Inc. (OTC: CMGR)
Clubhouse Media Group Inc. (OTC: CMGR) has positioned itself to be the future of social influencer media and marketing. The company's approach is to create a balance between social media creativity and the business of social media marketing. Clubhouse Media believes this balance can better harness the power, reach and impact of its handpicked Tier-1 social media influencers, while allowing them to collaborate, create and excel. The result is higher content output by influencers and attractive one-stop shops for brands engaging in social influencer marketing. The company's business operations include management of content creation houses, talent management, brand development, content production services and marketing data analytics services.
The company manages a global network of branded content houses. Each content house has a resident group of social media influencers under contract with Clubhouse Media. Co-located in each house is a production studio with video and photography services, as well as professional management and business incubation. The company offers management, production and deal-making services to its influencers. It also operates an in-house marketing agency, as well as an investment arm for joint ventures and acquisitions of companies in the social media influencer space.
In addition, Clubhouse Media has developed and acquired software, data analytics and predictive analysis tools for analyzing social media ad campaigns, streamlining the process of finding influencers and building optimized budgets for social media marketing spend.
The company's business model comprises multiple revenue streams, including an agency model through which Clubhouse Media gets 20 percent of all brand deals receiving content from its affiliated influencers; sales of proprietary content produced by influencers under contract to the company; and sales of predictive analytics and data analysis to companies engaged in influencer marketing. As of June 2021, Clubhouse Media has more than 50 influencers under contract with a total combined reach of 313 million followers producing 1.5 billion monthly social impressions via TikTok, Instagram and YouTube.
Brand Portfolio
Clubhouses
Clubhouse Media operates content houses in the U.S. and Europe, where chosen influencers live and work together 24/7. Full descriptions of all clubhouses can be found on the company's website.
As of June 2021, Clubhouse Media's clubhouses included the following:
Clubhouse Beverly Hills, the company's flagship content house.
Clubhouse Europe, located on the island of Malta in the Mediterranean.
DanceDome LA, which includes a custom dance studio.
Society Las Vegas, located just 10 minutes from the world-famous Las Vegas Strip.
Dobre House, the newest clubhouse, also located in Beverly Hills.
The company's Doiyen agency represents and helps develop high impact social media partnerships for influencers signed exclusively to the agency's management. The agency's influencer clients represent a broader list than the residents at Clubhouse Media's clubhouses.
Magiclytics™
Magiclytics™ is Clubhouse Media's artificial intelligence technology platform. The analyses produced by the software enable brands to more efficiently monetize influencer marketing. Magiclytics employs machine learning AI, together with historical sales data and ad campaign results, to provide more accurate insight into how brands should spend their marketing dollars and with which influencers. The analytics output also allows influencers to approach specific brands and demonstrate with data how the influencer fits with the brand and can improve results within targeted markets.
Market Outlook
An estimated $13.8 billion will be spent worldwide on influencer marketing during 2021, according to Influencer Marketing Hub. That's up from just $1.5 billion in 2015, marking a CAGR of about 44% for the period. The rapid growth trend is expected to continue, although future growth forecasts vary widely. Analysts are trying to better understand companies' adoption rate in this segment, the decline in use of other marketing segments such as print and the shift of marketing budgets toward spending on influencers.
Management Team
The Clubhouse Media leadership team is comprised of former Fortune 500 executives, influencers and entertainment media professionals. Collectively, the executive team has a combined 120 years of experience in the media and entertainment industries and a deep background in venture capital and operating startups.
Amir Ben-Yohanan is the CEO of Clubhouse Media. He has 15 years of experience in leadership positions with multinational corporations. He is the founder of a real estate investment and property management company with $300 million in assets and more than 95 multifamily properties.
Chris Young is the President of Clubhouse Media. He is a serial entrepreneur with one reverse takeover exit and one eight-figure acquisition. He is a strategic advisor and Entrepreneur-in-Residence at Venture Funds. He has raised over $50 million in seed and pre-seed money as a startup advisor. Young has more than 10 years as in-house and outside counsel in the media and entertainment industries. He is also a former social media influencer with more than 500,000 combined followers.
Simon Yu is the COO of Clubhouse Media. He is a serial entrepreneur with extensive experience in capital markets and has successfully taken two companies public. He was founder and CEO of Cannabis Strategic Ventures and has compliance and audit experience with multiple public companies.
Harris Tulchin is Senior Executive Vice President and a board member for Clubhouse Media. He has been an entertainment lawyer, producer, author and producer's representative since 1978. He has been Senior Vice President for Cinema Group, Head of Business Affairs for KCET Television, Senior Counsel for United Artists and Director of Business Affairs at MGM.
Gary Marenzi is a member of the Clubhouse Media board of directors. He is the former President of Paramount International Television, as well as MGM Worldwide Television, and Head of Entertainment Sales and Partnerships for Endeavor Content. He has been a member of the board of the Hollywood Radio and TV Society and served on the executive committee of the National Association of Television Program and Executives.
CNS Pharmaceuticals Inc. (NASDAQ: CNSP)
CNS Pharmaceuticals Inc. (NASDAQ: CNSP) is a clinical stage biotechnology company specializing in the development of novel treatments for primary and metastatic cancers of the brain and central nervous system.
The company was founded in 2017 and is headquartered in Houston, Texas.
Organ Targeted Therapeutics
The company's lead drug candidate, Berubicin, is proposed for the treatment of glioblastoma multiforme ("GBM"), an aggressive and incurable form of brain cancer. Berubicin also has potential to treat other central nervous system malignancies. Based on limited clinical data, Berubicin appears to be the first anthracycline to cross the blood brain barrier in the adult brain, and it was the subject of a successful Phase 1 study which found the MDT and produced efficacy data as well.
CNS holds a worldwide exclusive license to the Berubicin chemical compound. The company has acquired all requisite data and know-how from Reata Pharmaceuticals Inc. related to a completed Phase I clinical trial of Berubicin in malignant brain tumors. In this trial, 44% of patients experienced a statistically significant improvement in clinical benefit. In 2017, CNS entered into a collaboration and asset purchase agreement with Reata.
CNS intends to explore the potential of Berubicin to treat other diseases, including pancreatic and ovarian cancers and lymphoma. The company is also examining plans to develop combination therapies that include Berubicin.
CNS estimates that more than $25 million in private capital and grants were invested in Berubicin prior to the company's $9.8 million IPO in November 2019.
CNS intends to submit an IND for Berubicin during the fourth quarter of 2020 and expects to commence a Phase II clinical trial of Berubicin for the treatment of GBM in the U.S. in Q1 2021. A sub-licensee partner was awarded a $6 million EU/Polish National Center for Research and Development grant to undertake a Phase II trial of Berubicin in adults and a first-ever Phase I trial in pediatric GBM patients in Poland in 2021.
The company's second drug candidate, WP1244, is a novel DNA binding agent licensed from the MD Anderson Cancer Center. In preclinical studies, WP1244 proved to be 500-times more potent than the chemotherapeutic agent, daunorubicin, in inhibiting tumor cell proliferation. The company has entered into a sponsored research agreement with the MD Anderson Cancer Center to further the development of WP1244.
CNS Pharmaceuticals recently engaged U.S.-based Pharmaceutics International Inc. and Italian BSP Pharmaceuticals SpA for the production of the Berubicin drug product. The company has implemented a dual-track manufacturing strategy to mitigate COVID-19-related risks, diversify its supply chain and provide for localized availability of Berubicin. CNS has already completed synthesis of Berubicin's active pharmaceutical ingredient (API) and has shipped the API to both manufacturers in order to prepare an injectable form of Berubicin for clinical use.
Global Brain Tumor Therapeutics Market
The high recurrence rate of malignant brain tumors is due to reappearance of focal masses, indicating that a sub-population of tumor cells in these cancers may be insensitive to current therapies and may be responsible for reinitiating tumor growth. This necessitates the development of newer drugs in the market that demonstrate greater efficacy in treating such aggressive cancers.
A global increase in neurological disorders has placed increased attention on cancers of the brain over the past decade. Neurological disorders are becoming one of the most prevalent types of disorders, due to longer life expectancy, greater exposure to infection and an increasingly sedentary lifestyle. Because few treatments for primary and metastatic cancers of the brain exist, costs are high and have acted as a restraint for the brain tumor therapeutics market.
Despite progress in surgery, radiotherapy and chemotherapeutic strategies, effective treatments for brain cancer are limited by a lack of specific therapies for the brain and the difficulty in transporting therapeutic compounds across the blood brain barrier. Therefore, there is a significant need for novel and effective therapeutic drugs and strategies that prolong survival and improve quality of life for brain tumor patients.
Several companies are making significant investments into R&D, which is expected to bring more treatment options to the market in the near future. Industry reports consistently project continued growth in the market.
One report estimates that the global brain tumor therapeutics market will reach a valuation of $2.74 billion in 2023, with the market expected to register a CAGR of 11% during the forecast period from 2018 to 2023. Another report projects that the global brain tumor therapeutics market will reach $3.4 billion by 2025, up from $2.25 billion in 2019 (http://nnw.fm/eDUjp).
Management Team
John M. Climaco is the CEO of CNS Pharmaceuticals. For 15 years, Climaco has served in leadership roles for a variety of health care companies. Recently, Climaco served as the Executive Vice President of Perma-Fix Medical S.A, where he managed the development of a novel method to produce Technitium-99. Climaco also served as President and CEO of Axial Biotech Inc., a DNA diagnostics company. In the process of taking Axial from inception to product development to commercialization, Climaco forged strategic partnerships with Medtronic, Johnson & Johnson and Smith & Nephew.
Christopher Downs, CPA, is the company's Chief Financial Officer. Downs previously served as Interim Chief Financial Officer and Executive Vice President of InfuSystem Holdings Inc. (NYSE: INFU), a supplier of infusion services to oncologists in the United States. Downs holds a Bachelor of Science from the United States Military Academy at West Point, an MBA from Columbia Business School and a Master of Science in Accounting from the University of Houston-Clear Lake.
Dr. Donald Picker is the Chief Scientific Officer of CNS. Picker has over 35 years of drug development experience. Prior to joining CNS, Picker worked at Johnson Matthey, where he was responsible for the development of Carboplatin, one of the world's leading cancer drugs, which was acquired by Bristol-Myers Squibb with annual sales of over $500 million. In addition, he oversaw the development of Satraplatin and Picoplatin, third-generation platinum drugs currently in late-stage clinical development.
Sandra L. Silberman, M.D., Ph.D., is the Chief Medical Officer of CNS Pharmaceuticals. Silberman is a hematologist/oncologist who earned her B.A., Sc.M. and Ph.D. from the Johns Hopkins University School of Arts and Sciences, School of Public Health and School of Medicine, respectively, and her M.D. from Cornell University Medical College. She then completed both a clinical fellowship in hematology/oncology and a research fellowship in tumor immunology at the Brigham & Women's Hospital and the Dana Farber Cancer Institute in Boston, Massachusetts. Silberman has played key roles in the development of many drugs, including Gleevec(TM), for which she led the global clinical development at Novartis. Silberman advanced several original, proprietary compounds into Phases I through III during her work with leading biopharmaceutical companies, including Bristol-Myers Squibb, AstraZeneca, Imclone and Roche.
Cybin Inc. (NEO: CYBN)
Cybin Inc. (NEO: CYBN) (NYSE American: CYBN) is a Canada-based life sciences company focused on the pharmaceutical development of psychedelic products, as well as the functional mushroom market.
The early-stage company boasts an experienced management team featuring industry veterans from pharmaceutical and consumer product backgrounds who have run multiple clinical trials and collectively helped facilitate billions of dollars in product revenues. The team is dedicated to the development of products and protocols within the psychedelic, pharmaceutical and nutraceutical industries.
In particular, Cybin aims to further build upon and expand its intellectual property (IP) portfolio, which is structured around unique psilocybin delivery mechanisms that target a number of different therapeutic indications. In addition, the company has dedicated itself toward furthering its research and IP within the fields of synthetic compounds, extraction methods, the isolation of chemical compounds, new drug formulations and protocol regimes.
Serenity Life Sciences & Natures Journey Inc.
The company's business model is centered around its two core subsidiaries, Serenity Life Sciences and Natures Journey Inc., which comprise Cybin's two-pronged approach toward delivering fungi-derived psychedelic and medicinal products.
Serenity Life Sciences is focused on furthering research and development of psilocybin-based medications. Psilocybin is found in certain species of mushrooms and is a non-habit forming, naturally occurring psychedelic compound. Research into psilocybin has shown positive results for the treatment of depression, anxiety, PTSD, addiction, eating disorders, ADHD and other indications.
Natures Journey Inc. operates the Journey brand, which specializes in developing proprietary medicinal mushroom products that target and promote mental wellness, immune boosting detoxification and overall general health and wellbeing.
Partnership with the Toronto Centre for Psychedelic Science (TCPS)
Staying true to its axiom of being a research-first medicinal mushroom life sciences company, Cybin recently announced its entry into a strategic partnership with the Toronto Centre for Psychedelic Science (TCPS), with the goal of furthering its ongoing psilocybin research efforts and expanding Cybin's psilocybin IP portfolio (http://nnw.fm/9EUkI).
"While there is evidence to support psilocybin as a treatment for certain indications, the Toronto Centre for Psychedelic Science is taking a clinical approach to prove or disprove the safety and efficacy of psilocybin-based microdosing through an open science approach," Paul Glavine, CEO of Cybin, stated in a news release.
"We are excited to join forces with Cybin and to offer our expertise. A number of firms had approached TCPS, but Cybin demonstrated a superior commitment to high-quality research and integrity in product development. Our high standards for scientific rigor and transparency will find a fitting home within the culture Cybin is cultivating in Canada and abroad," Thomas Anderson, co-founder of the Toronto Centre for Psychedelic Science, added.
Journey's Product Monetization & Market Potential for Nutraceutical Supplements
Although Cybin is at the forefront of companies seeking to conduct clinical trials aimed at gaining regulatory approval for psilocybin and other psychedelic products, the company has also placed a great deal of emphasis on generating meaningful revenue from its very outset.
Cybin's Journey brand has is launching a range of supplements comprised of popular fungi-derived ingredients such as Reishi, Lion's Mane and Cordyceps. Purported to aid focus and concentration while promoting neurogenesis, Journey's range of nutraceutical products provides Cybin with a crucial foothold within the non-psychedelic legal supplement market, which is valued at over $25 billion globally and growing at a 9% year-over-year rate.
Pharmaceutical Psychedelics
In addition to the company's range of non-psychedelic supplements, Cybin has plans to carry out a clinical trial with a new delivery system for its psilocybin-based medications later this year. Ultimately, the company aims to enter into technology transfer agreements with global pharmaceutical companies after phase 1 & phase 2 clinical trials are complete in order to accelerate regulatory approvals in major indications in global markets with entire lifecycle product management.
With products such as psilocybin truffles already legal in nations such as the Netherlands, Jamaica and Bulgaria, Cybin has positioned itself to capitalize on an eventual legalization of psychedelic mushroom-derived products in the future. Working within a regulatory environment with strong similarities to that which dealt with cannabis prior to the industry's eventual legalization by the Canadian government in 2018, Cybin is laying the groundwork for the moment pharmaceutical psychedelics gain acceptance in North America and abroad.
Amalgamation Agreement and Financing
Cybin recently announced its entry into an amalgamation agreement dated June 26, 2020, with Clarmin Explorations Inc. (TSX.V: CX) and 2762898 Ontario Inc., a wholly owned subsidiary of Clarmin (http://nnw.fm/w04LH). Completion of the transactions contemplated in the amalgamation agreement will result in the reverse takeover of Clarmin by Cybin.
In connection with the proposed transaction, Cybin plans to complete a "best-efforts" brokered private placement of subscription receipts of Cybin, with a syndicate of agents co-led by Stifel Nicolaus Canada Inc. (Stifel GMP) and Eight Capital, to raise a minimum of C$14 million ($10 million) and a maximum of C$21 million ($15 million), with a 15% agents' option.
To date, Cybin has raised approximately C$10,400,000 through an initial financing round and its series A financing round.
New York and Israel-based DarioHealth Corp. (NASDAQ: DRIO)
New York and Israel-based DarioHealth Corp. (NASDAQ: DRIO) leads global digital therapeutics (DTx) with its popular, smartphone-centered personalized chronic illness management software-as-a-service (SaaS). The company's strategic advantages include:
AI-powered digital solutions that drive durable behavior change in chronic disease patients, and
Personalized user experience at scale to make behavior change the path of least resistance.
Approximately $3 trillion in annual U.S. costs associated with chronic illnesses like diabetes, hypertension and obesity are largely preventable with behavioral therapies. Formerly limited to periodic office visits, these therapies can now scale to millions with tech-enabled, continual and remote health monitoring, as well as AI-driven digital and live coaching. This is all possible while still maintaining the personalization required for success in reducing illness and its related effects and costs.
Roughly 51,000 active, paying users manage their health with Dario's platform that combines smartphone-connected vitals measurement, remote patient monitoring (RPM), lifestyle management tools, and AI-driven and human coaching to deliver improved clinical outcomes.
Among the most downloaded medical apps, the Dario platform is rated at 4.9 stars on the Apple App Store and features 11,000 reviews, along with a Net Promoter Score (a measurement of consumers' willingness to recommend the product to others) that's the highest in its field.
Company Strategy
Clinical studies demonstrate Dario's direct improvement on users' health measures like H1AC scores (diabetes) and blood pressure (hypertension).
Patient engagement in therapies leads to health success. Dario's platform centers on continual maximization of patient engagement through personalization, including 'nudges' and live, AI-generated responses to health measures provided by Dario's smartphone-connected medical devices.
Proprietary data analysis provides valuable insights that not only improve health care providers' medical capabilities but, through artificial intelligence, encourage patients to take evidence-based and highly personalized preventative measures that reduce risk, emergency room visits and preventable hospitalization.
Dario is now deploying its successful B2C platform in B2B2C, targeting employers and health plans with competitive advantages in cost, software and hardware.
The company estimates an annual addressable U.S. market of $72 billion, only 1% of which has been penetrated with digital therapeutics.
The strategic transition to B2B2C (from exclusively B2B) is intended to accelerate revenue growth by reducing Dario's cost per acquisition per user and expanding margins.
Dario's commitment to aggressive growth is also shown by its appointment of a new president, chief medical officer and head of sales for North America, all from a highflyer behavioral health company.
Key growth drivers planned include expansion of the company's paying B2C subscriber base; lateral expansion into other chronic conditions that overlap with its core diabetes populations, such as hypertension, obesity and depression; and increased B2B2C penetration.
Financial Highlights
The company plans to leverage a massive opportunity for growth, with a global addressable market for digital therapeutics of roughly $108 billion. In the U.S. alone, that number is estimated at $72 billion, and only about 1% of that market has been penetrated.
Dario's strategic transition to an SaaS membership business model increased gross profit by 87% in Q1 2020, as compared to the prior year. Membership revenue increased from 27.1% to 46.7% in the same period. The company is seeing improved operating efficiencies as it shifts focus to the B2B2C business model, and it expects average revenue per user per month (ARPU), which was $6 and $25 in 2019 and 2020, respectively, to reach $70.
Value to Consumers and Businesses
Dario continually evaluates and optimizes the value and return its platform delivers to consumers and businesses.
Consumers seeking to understand how their everyday behavior impacts their personal health and chronic conditions benefit from actionable feedback on how to improve health and better collaborate with health care providers.
Businesses looking to increase employee satisfaction, loyalty and productivity with fewer health-related absences take advantage of Dario's services for employers.
Health care providers improve patient compliance using the platform's interactive services that allow for greater monitoring, which improve engagement with patients at the right times and with the right treatments.
Health plans can leverage DarioHealth's solutions to improve patient outcomes and lower costs.
Recent Studies
The company recently presented the results of two new studies at the American Diabetes Association's 80th Scientific Sessions, which showed sustained improvements in blood glucose levels and blood pressure among users of its digital therapeutic platform for chronic diseases. The results of these two studies demonstrate that the use of Dario's therapeutic platform promotes behavioral modification, enhanced individual engagement and improved clinical outcomes.
Remote Patient Monitoring (RPM) Agreements
The Centers for Medicare & Medicaid Services recently approved RPM codes for Medicare patients, which enables physicians to bill for between-visit patient care.
This simplifies implementation of the company's open and scalable AI-driven platform and further supports transition to the company's high-margin, recurring SaaS model targeting B2B2C revenue channels.
Emergency COVID-19 FDA Guidelines Allow Self-Test Blood Glucose Meters
In an effort to preserve personal protective equipment (PPE) and reduce contact between health care providers and patients in hospital settings due to COVID-19, the U.S. Food and Drug Administration (FDA) has recognized that home-use blood glucose meters, including Dario's smartphone-connected metering device, may be used by patients with diabetes who are hospitalized due to COVID-19 to check their own blood glucose levels and provide the readings to the health care personnel caring for them.
As a result, hospitals can now allow patients to self-test using their Dario blood glucose testing strips and smartphone-connected devices, or hospitals can issue patients Dario devices upon admission for COVID-19-related conditions.
Irregularities in blood glucose levels are suspected as a factor in the increased severity of potentially deadly COVID-19 complications. As such, a high priority is being placed on stabilization of patients' blood glucose levels.
Awards and Recognition
DarioHealth's Blood Glucose Monitoring System was voted as the 'Best Glucometer for Data Management' by Top Ten Reviews. Jeph Preece, senior editor at Top Ten Reviews, said, "The Dario app is the best data management system that I've seen. Compared to apps by popular brands, Dario's system looks and feels like it's years ahead of the curve."
'The Global Digital Health 100', an annual award sponsored by the reputable Journal of Health, recognized DarioHealth as a leader among health technology companies demonstrating the greatest potential to change the way that health care is delivered.
DealMaker

DealMaker is the leading technology solution for companies looking to raise capital faster and more efficiently. Companies of all sizes – from startups to blue chips – use DealMaker to launch and market their offerings to investors across the globe.
DealMaker is the only complete solution for companies raising capital, providing a seamless investor experience and a complete deal CRM with real-time data and analytics, as well as investor management and engagement tools. Companies using DealMaker complete their raises up to 75% faster and over 80% cheaper than traditional methods of capital raising.
Since its founding in 2017, nearly 1,000 capital raises have been completed on DealMaker, including some of the most successful raises in the past three years.
DealMaker has offices in Toronto, Ontario, and Tampa, Florida.
Solutions for Any Type of Capital Raise
A Seamless Investor Journey
Whether investors start their journey by clicking an 'Invest Now' link or by receiving a custom email invitation, DealMaker leverages a proprietary question flow that allows investors to complete their subscription agreement in minutes as opposed to hours.
DealMaker digitizes and breaks down the subscription agreement into its core components to ensure investors are only answering the questions relevant to them. This helps to guarantee that investments are secured at the time of interest and with no deficiencies. Companies raising on DealMaker have significantly lower costs, as much as 90% less, due to the elimination of document review and back-and-forth.
Digital Payments, AML and Accredited Investor Verification
The investors' journey doesn't end when they sign the subscription agreement. DealMaker has the most robust suite of payment options, including credit card and secure bank-to-bank transfers, to allow investors to pay for their investments immediately and using the methods they prefer. Digital payments increase conversion rates and average investment amounts on every type of deal by removing friction in the payment process.
DealMaker also has automated AML built into the platform – a feature that's crucial for any marketed raise, including Reg A+ and Crowdfunding, but also anytime investments are accepted from unknown investors. For 506c raises, DealMaker also has Accredited Investor Verification built into the platform, eliminating painful back-and-forth to ensure investors are verified.
In addition to ensuring that the investor has a seamless journey, Digital payments, AML and Accredited Investor Verification efficiently remove the pain of managing payments, background checks and verification from the company raising capital.
A Complete CRM for the Raise
Raising capital can be an arduous process, particularly when it comes to managing back-and-forth and investor follow-up to get the deal closed. DealMaker eliminates that pain by providing a full deal CRM to all companies raising on its platform.
DealMaker offers real-time data on investor progress and payments, automated reminders to drive conversion, contact information and interaction data, as well as tagging and notes to manage investor interactions and follow-ups. DealMaker also offers full payment reconciliation to ensure all books and records are accurate and companies using its technology can close quickly. Companies using DealMaker are able to maximize conversion on their deals and close their raises up to 75% faster.
Additional Benefits of DealMaker
Analytics – DealMaker has the most powerful analytical suite on the market. Real-time data provides information at a glance on the performance of the raise, including funnel analytics, conversion, investor progress and payments. DealMaker provides customers with the data they need to ensure their raise is progressing well. For marketed raises, including Regulation A+, Crowdfunding, 506c and Offering Memorandums, DealMaker has a full suite of marketing attribution tools to track the success of the marketing spend.
Shareholder Engagement and Management – The DMEngage shareholder management and engagement tool allows companies to share information, news releases and documents with current and potential investors and stakeholders before, during and after the raise. Investors and stakeholders also have access to all their information and documents in a branded portal. Whether it is a testing the waters campaign, uploading a DRS statement or sharing the companies' latest quarterly results, DMEngage allows companies to manage all non-raise communication and engagement. DealMaker's extensive research has shown that companies that engage their shareholders and stakeholders regularly raise more and faster and have more successful subsequent rounds.
Partners and Expertise – Having completed nearly 1,000 raises, DealMaker has unparalleled experience in capital raising. DealMaker's customer success team prepares a detailed plan for each raise to ensure no detail is missed and customers are set up for success. DealMaker has also established the largest network of partners in the space. Whether customers need a marketing partner, a financial publisher, a broker dealer, a law firm, an auditor or investor relations, DealMaker can make referrals and ensure they have the right team in place for a successful raise.
Types of Raises
Regulation A+, 506c and Crowdfunding – Companies completing marketed raises on DealMaker own their brands and drive investors through a landing page that lives on the companies' own website. Reg A+, 506c and Crowdfunding are the ultimate marketing tools, allowing companies to engage and grow their customer bases while raising capital. Marketed raises also have access to DealMaker's best-in-class solutions, including digital payment tools, automated AML checks and Accredited Investor Verification services. As a result, companies raising via Reg A+, Reg CF and 506c on DealMaker have higher average investment amounts and conversion.
Seed Rounds, 506b, Accredited Investors and Funds – DealMaker's solutions for traditional capital raises and funds start with a digitized subscription agreement and proprietary question flow. No matter how complex the raise, DealMaker's question flow ensures subscription agreements are completed in minutes, with no deficiencies.
Executive Team
DealMaker Co-Founder and CEO Rebecca Kacaba has been honored as one of Lexpert's 'Top 40 Under 40' in the legal field and was recognized as one of North America's most innovative lawyers by the Financial Times. She practiced law on Bay Street for over 10 years and was co-chair of the Toronto Venture Technology and Emerging Growth Companies Group at a law firm while she worked as an M&A attorney in Canada's financial district.
The company's Co-Founder and Chief Strategy Officer, Mat Goldstein has practiced law on Wall Street and Bay Street, also gaining recognition from Financial Times as one of North America's most innovative lawyers. Prior to launching DealMaker, he built and advised several startup enterprises.
DealMaker's Chief Technology Officer is Geronimo de Abreu. With experience running his own development firm and scaling numerous companies through startup and growth, Mr. de Abreu has a diverse background in computer engineering, entrepreneurship and business strategy (MBA) to take DealMaker to the next level.
DealMaker's VP of Sales and Marketing, Michael Werry has over a decade of experience successfully building and leading sales organizations in both the SaaS and financial services industries, ranging from startups to SME's with over $750 million in annual revenue. He brings a wealth of experience in scaling organizations through periods of exponential growth.
The company's VP Finance, Frank Jessop is a CFA, CPA, CA with a BMath in Stats from Waterloo. He provided leadership to the PwC emerging growth companies group before leading Sensibill through its Series B over the course of the last five years.
The company is also supported by advisers with decades of experience in the capital markets and their foundational technologies.
DSG Global Inc. (OTCQB: DSGT)
DSG Global Inc. (OTCQB: DSGT) is an emerging global technology company with interconnecting businesses in fast growing market sectors. With roots in the golf industry, the company specializes in golf fleet management and is moving quickly into road-ready electric vehicles for delivery in the third quarter of 2021.
In 2019, the company secured exclusive North America distribution rights for Jonway Automobile Co. road-ready electric vehicles (EVs). Jonway, based in Zhejiang, China, began manufacturing new vehicles s in 2003 and today produces Electric powered Cars, Trucks, Vans, SUV's, and Scooters. Jonway vehicles are exported to more than 80 countries and are built to comply with U.S. safety and environmental standards.
These vehicles are being sold via DSG's wholly owned subsidiary, Imperium Motor Company (IMC). The move into consumer vehicles capitalizes on the company's strength in the selection and distribution of EVs, the ability to work with large manufacturers and in application of proprietary technology unique to DSG. DSG's advanced fleet tracking can be integrated into Jonway EVs to offer a customized scalable and integrated solution to meet the needs of small businesses and large enterprises.
The Future is Electric
With decades of EV experience in golf, including distribution of highly advanced carts, DSG recognized the huge chasm between consumer interest in acquiring road ready EVs versus current EV models' lack of availability and affordability. As such, the company focused on becoming a distribution and EV brand management company unencumbered by the manufacturing process. The manufacturers take responsibility for building vehicles to DSG's specifications and fulfillment of regulatory and licensing requirements.
DSG has also established a distribution agreement with Skywell New Energy Automobile Group Ltd., an Asian-based EV manufacturer. Skywell will supply DSG with SUV's, Passenger Vans, Cargo Vans, Commercial Vehicles and Buses that will be fully certified for use in the United States.
Brands
Imperium Motor Company (IMC) seeks to transform the way the world drives by making greener transportation available to everyone. IMC is an EV sales and marketing company that distributes directly to consumers and through third party distributors, offering a wide variety of affordable vehicles equipped for the North American market. The company's emphasis is on great design, a green mindset, performance and functionality. Its vehicles include 26 models of high-speed, mid-speed and low-speed electric vehicles including cars, trucks, SUVs, vans, buses and scooters.
Vantage Tag Systems (VTS) is a global leader in the design, manufacture, and marketing of fleet management solutions for the golf industry. VTS has developed the TAG suite of products that represents the industry's first completely modular fleet management solution. The company's patented analytics, mobile touch screen GPS units and electric golf carts are sold around the world through a network of established distributors and partnerships with notable brands in fleet and equipment manufacture. VTS solutions also have applications in managing commercial, agricultural, military and government fleets. VTS is a wholly owned subsidiary of DSG Global.
Market Outlook
The global EV market was valued at $273 billion in 2017, according to Fortune Business Insights, and is projected to exceed $987 billion by 2027, with a projected CAGR of 17.4 percent. The relative high manufacturing costs of EVs compared to gasoline-powered vehicles and the resulting higher sticker price to consumers are major obstacles to near term market adoption.
The global e-bike market is estimated to grow to $70 billion by 2027 from its current valuation of $41.1 billion. An estimated 130 million e-bikes are expected to be sold globally over the next two years. The U.S. imported approximately 600,000 e-bikes in 2020, according to the Light Electric Vehicle Association, and its analysts expect that number will grow substantially in 2021.
Management Team
Robert "Bob" Silzer is the CEO of DSG Global. He is a serial entrepreneur who turns technology ideas in high growth industries into profitable businesses. With roots in the golf industry, he founded Vantage Tag Systems in 2008. Vantage Tag Systems is now a DSG subsidiary specializing in GPS-enabled fleet management.
Zahir Loaiza is the interim CFO of DSG Global. She assumed the role in March 2021, after having previously served as the company's Corporate Controller. Her diverse international experience includes working at a publicly traded mining company, several law firms and more in the U.S., Canada and South America. Prior to pursuing a career in corporate finance, she was the owner of two retail entities.
Rick Curtis is the president and COO of Imperium Motor Company, the automotive subsidiary of DSG Global. His 40-year background in the automotive industry includes manufacturing, vehicle distribution, parts distribution, service management, dealer development and executive management of dealer groups. Prior to joining Imperium, Mr. Curtis served as president of Mullen Technologies and grew the company into a world class provider of electric vehicles, battery technology and energy storage systems.
William "Bill" Rex is president of Imperium Motor's EV Bus and Motor Home Division. He has more than 40 years' experience at suppliers of buses/electric buses, motor homes, trucks, specialty vehicles and batteries. He is the founder of Rexhall Industries Inc., formerly a publicly traded manufacturer of RVs and distributor of buses and coaches. He previously served as president of THOR West, a subsidiary of THOR Industries that manufactures shuttle buses, and as president of BYD Coach and Bus.
Patrick J. Parenti is the SVP Global Sales at DSG subsidiary Vantage Tag Systems. He has nearly 30 years of experience in golf and golf course management. Prior to joining DSG in 2012, Mr. Parenti served for 10 years as SVP at ProLink Systems, a leading global provider of GPS golf-course management systems.
Clint Singer is Director of Engineering at Vantage Tag Systems. He has been a senior developer in the golf industry for more than 20 years and has an extensive background in GPS systems.
Daniel Price is Technical Operations Manager of DSG Global's European Region, UK, South Africa. In addition to his background in mechanical and electronic engineering, he is an audio engineer, specializing in automotive audio and security. He has also worked with high end electronic security companies in the UK and previously owned an electronic security and CCTV company.
Steven Mueller is Operations Manager at Vantage Tag Systems. He worked in the global pulp and paper market for nine years, facilitating the global movement of thousands of tons of timber products annually. Additionally, he has a successful decades-long track record of managing operations and consulting for a wide range of retail businesses.
Emaginos Inc.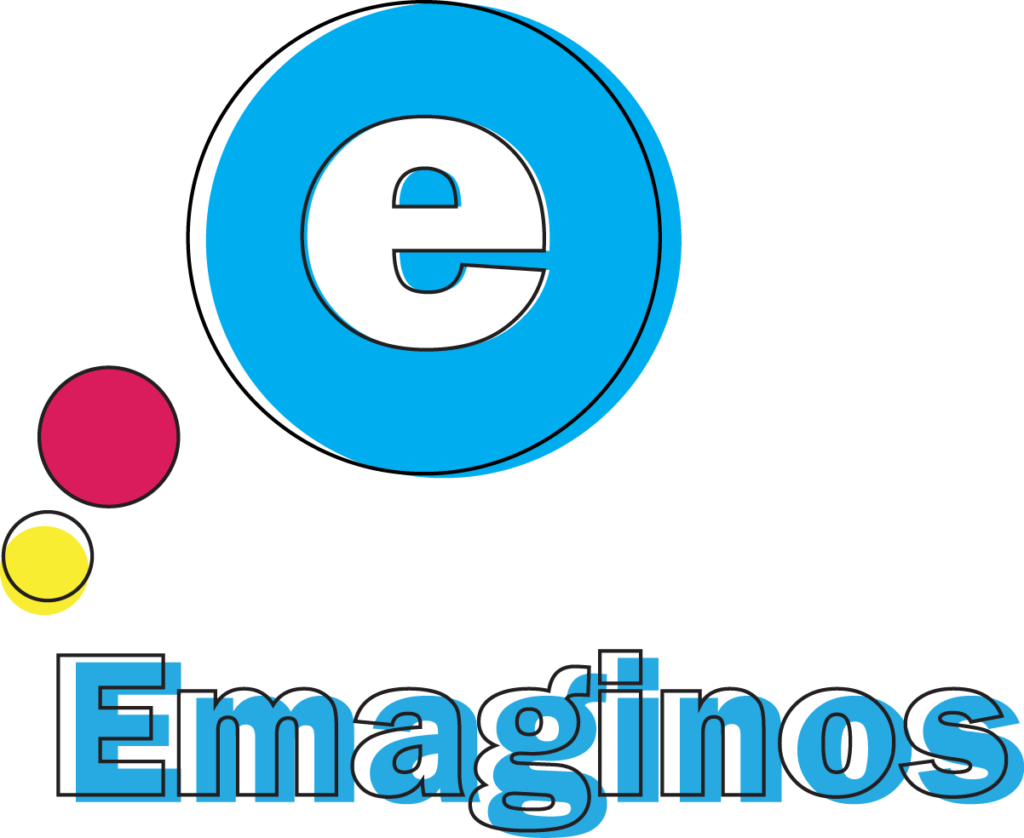 >
Emaginos Inc. is working to improve the education system of the United States through a commitment to integrated, proven best practices. Opposed to replacing public schools with charter schools, Emaginos believes in restoring neighborhood schools and having them serve as focal points of their communities.
Through the company's model, one school in a district is transformed into a charter. This allows the district to write a separate contract for the teachers in the pilot school. The pilot school incorporates the new model into the community and proves the concept. The lessons learned from this charter are then used to transition the model to the other public schools, adapting them to the model while remaining public.
To achieve this transformation, Emaginos provides the schools with a wealth of resources ranging from technology infrastructure to curriculum training. The schools transformed by the model operate with economic efficiencies squarely in mind, resulting in a better educational experience for the same or lower overall cost.
The company is a REG-A+ Tier 2 public company raising capital for future development and deployment of its transformational public-school model, with the goal of changing the way public schools approach learning.
Emaginos was founded in 2008.
Program Elements
The Emaginos program provides various elements aimed at making the model successful, including:
Learning Environment: Integrated and proven best practices, multi-level classrooms, diverse small group settings, magnet programs, etc.
Curriculum: Education customized for individuals, no textbooks, observational assessment rubrics, no more teaching to the test, STEM integration, etc.
School Calendar: Longer school day, longer school year, internships, college courses, etc.
Staffing: Teacher mentoring, highly qualified teachers, teacher pay, union support, etc.
Technology: Technology integration, videoconferencing and telepresence, administrative software, student technical support, etc.
Wellness and Primary Health Care: Telemedicine, primary health care, wellness simulations, etc.
Scalable and Transformational: Operates within existing budgets, accountability, research center, national leadership, etc.
Additional Benefits: Grassroots, unanimity planning, dropout prevention, attendance, etc.
Emaginos Investment Model
Emaginos is focused on changing the way that public school transformation is approached. While many in the industry are in favor of the transition to charters or homeschooling, the company believes in keeping the same buildings and teachers while implementing new proven best practices within the existing budget.
Some key figures relating to the public school system include:
There are 98,328 public K-12 schools.
Total public-school enrollment exceeds 50 million.
The public school system employs more than 3.1 million teachers.
Total funding of public education amounts to roughly $597.5 billion, with federal funding accounting for 12.7%, state funding accounting for 43.5% and local funding accounting for 43.8% of the total.
The Emaginos model is not a one-time product sale; it is a subscription service that provides the necessary resources for the public school to transition from traditional "teaching and testing" models to the "learning and doing" model.
The Cost of the Emaginos Model
Emaginos' start-up costs are significant as it builds the EdManage platform and its student centered, multidisciplinary, textbook-free, learning-team, project-based curriculum. However, after the platform and curriculum are built, the company expects to incur relatively small incremental costs to sell, deliver and support the program.
Even though districts are required to pay for the model and annual subscription, overall, they are expected to come out even or on top in terms of expenditure. With no more textbooks and no need for additional technology, schools can go without extra support staffing, allowing for additional cost savings.
Management Team
Dr. Keith Larick is the man who developed the Emaginos plan. As a superintendent within the Tracy Unified School District (TUSD) 20 years ago, Dr. Larick chose three educators with whom to work, with the goal of changing education. He challenged these educators to take a clean slate approach to design the optimal K-12 education program. Using proven student-centered and organizational best practices, the result was the creation of three charter schools proving the new K-12 model.
Allan Jones is the President of Emaginos Inc. He has spent over 40 years working in and around education. He was a classroom teacher, district chief information and technology officer in the public school system, and taught college courses for teachers. Mr. Jones also served as a school board member. He co-founded an online high school, consulting with school districts on technology planning, and worked for Digital Equipment Corporation's corporate research division. While there, he created programs to identify and transfer ideas from leading universities into the company. After all those years of seeing the good, bad, and ugly within the American public school system, he joined Dr. Larick to transform America's schools into centers of discovery and innovation.
The late Jack Taub was the Chief Visionary of Emaginos Inc. He was from Brooklyn, New York, and dropped out of school to pursue a passion for stamp collecting. He and his brother Bert, both respected philatelists, developed a successful stamp selling business. At one time, they even had an exclusive contract with the USPS, selling their stamp-collecting materials across the country. From those earnings, the brothers invested in what would be considered one of the first social networking applications – though the term didn't exist yet. Neither brother had a good experience within the K-12 school system, so they turned their sights on fixing it. They teamed up with Dr. Larick to design new models for education adhering to the idea that all students can succeed in education.
Energy Fuels Inc. (NYSE American: UUUU) (TSX: EFR)
Energy Fuels Inc. (NYSE American: UUUU) (TSX: EFR), based in Lakewood, Colorado, is the country's largest producer of uranium and the leading conventional producer of vanadium, both designated by the U.S. government as critical minerals.
As the leading U.S. diversified uranium miner, Energy Fuels' uranium production portfolio stands apart in the world. Energy Fuels has more uranium production facilities, more production capacity, and more in-ground resources than any other company in the United States. In fact, the company's assets have produced over one-third of all U.S. uranium over the past 15 years and is uniquely positioned to increase production to meet new demand.
Energy Fuels utilizes both conventional and in-situ recovery ("ISR") technology to produce uranium from three strategic facilities:
White Mesa Mill in Utah (conventional) has a licensed capacity of over 8 million pounds of U3O8 per year. The highly strategic White Mesa Mill is the only conventional uranium mill in the country and is proximate to some of the largest and highest-grade uranium mines and projects in the U.S., including the Company's Canyon mine, La Sal Complex, Henry Mountains Complex and Roca Honda Project. White Mesa Mill provides Energy Fuels with significant production scalability as uranium demand increases. The White Mesa Mill also has other diverse businesses, including vanadium, rare earth elements (REE's), alternate feed materials recycling and land cleanup, all described below.
Nichols Ranch Plant (ISR) is located in the productive Powder River Basin district of Wyoming and has a total licensed capacity of 2 million pounds of U3O8 per year. Nichols Ranch has produced 1.2 million pounds of U3O8 since commissioning in 2014, and it has significant future expansion potential from 34 fully licensed wellfields containing significant in-ground uranium resources.
Alta Mesa Plant (ISR) is located on over 200,000 acres of private land in Texas. The fully licensed and constructed ISR project has a total operating capacity of 1.5 million pounds of uranium per year and produced nearly 5 million pounds of U3O8 between 2005 and 2013. This low-cost production facility is currently on standby, maintained in a state of readiness to respond to expected increases in demand.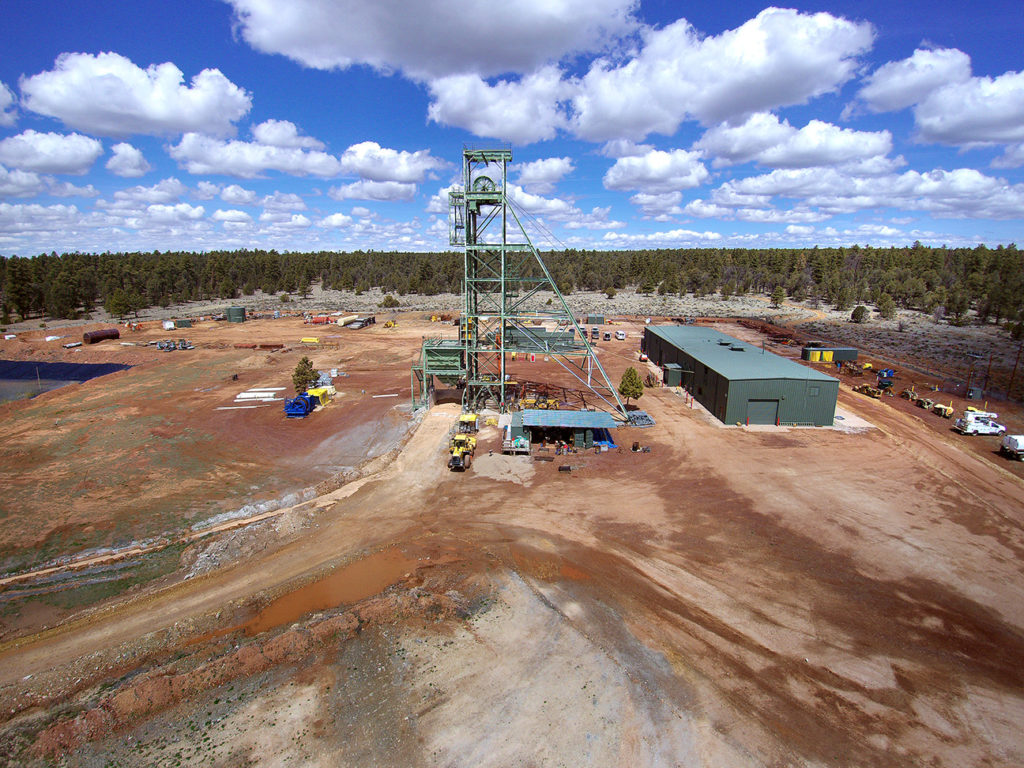 In addition to being the largest uranium miner in the U.S., Energy Fuels' overall portfolio also includes a pipeline of high-quality, large-scale exploration and development projects that are permitted or are in advanced stages of permitting, as well as an industry-leading U.S. NI 43-101 Mineral Resource portfolio.
FACTOID: Energy Fuels has led industry efforts over the past two-plus years to get the U.S. government to recognize the importance of domestically produced uranium, including the 2018 – 2019 Uranium Section 232, the ongoing Nuclear Fuel Working Group and the recently announced creation of the U.S. strategic uranium reserve. The U.S. is by far the largest consumer of uranium in the world, yet we import almost all of our requirements; Energy Fuels aims to change that.
Nuclear Market Potential
Multiple studies in top scientific journals have shown that nuclear power is cleanest and most economical way to produce reliable electricity as worldwide demand continues to soar. Nuclear power is presently the only available and affordable low-carbon power source that can meet both current and future baseload electricity demands while simultaneously reducing air pollution and mitigating climate change. U.S. nuclear power plants currently generate nearly 20% of the nation's electricity overall and 55% of its carbon-free electricity and even a modest increase in electricity demand would require significant new nuclear capacity by 2025. According to the World Nuclear Association (WNA), there are currently 441 operable reactors, with another 54 units under construction and 439 in various stages of planning; in addition, the WNA has identified a potentially massive supply/demand gap through 2040 of 1 billion pounds. These factors among others are expected to significantly drive increased demand for uranium.
Reasons Nuclear is Gaining Traction
Nuclear reactors emit no greenhouse gases during operation. Over their full lifetimes, they result in comparable emissions to renewable forms of energy such as wind and solar.
Unlike any other form of energy, the waste from nuclear energy is contained and managed securely. Used fuel is currently being safely stored for ultimate disposal or future reprocessing, and 96% of this waste can potentially be recycled.
Greater demand for clean electricity to power everything from homes to automobiles, reducing dependence on fossil fuels.
No. 1 U.S. Producer of Vanadium in 2019
Energy Fuels also produces vanadium as a byproduct of uranium production. Vanadium is designated a critical mineral, essential to the economic and national security of the United States. Energy Fuels was the largest producer of vanadium in the U.S. in 2019, and has significant high-grade, in-ground vanadium resources, as well as a separate high-purity vanadium production circuit at their White Mesa Mill, which is also the only conventional vanadium mill in the country. Crucial for use in the steel, aerospace, and chemical industries, vanadium plays a critical role in the production of high-strength and light-weight metallic alloys and demand is expected to increase across the globe.
Energy Fuels has several fully permitted and developed standby mines containing large quantities of high-grade vanadium, along with uranium, including:
La Sal Complex (Utah)
Whirlwind Mine (Colorado/Utah)
Rim Mine (Colorado)
Vanadium has also gained increased attention as a catalyst in next-generation high-capacity, "community-scale" batteries used for energy storage generated from renewable sources. Demand is only expected to grow as this market expands. With recent upgrades in its vanadium production operations, in 2019 Energy Fuels produced commercial levels of the highest purity (99.7%) vanadium in the mill's history and can rapidly adjust production to meet volatile market conditions. Energy Fuels is one of the very few known avenues that provides investors access the vanadium market.
Rare Earth Element (REE) Production, Alternate Feed Material Recycling, and Land Cleanup
The White Mesa Mill also provides the company with diverse cashflow generating opportunities. Security of supply for Rare Earth Elements (REEs) supporting U.S. military and defense requirements is a major issue today. Energy Fuels has been approached by a number of entities, including the U.S. government, inquiring about the potential to process certain REEs at the mill. The White Mesa Mill is currently licensed to process certain REEs, including tantalum and niobium. And, early indications are that the mill can be utilized to produce several other REEs. The White Mesa Mill is also the only facility in North America licensed and capable of recycling alternate feed materials (AFMs). AFMs are essentially low-level waste materials that contain recoverable quantities of natural (or unenriched) uranium. The Company typically generates between $5 and $15 million per year from AFM recycling. Finally, Energy Fuels is seeking to become involved in the cleanup of legacy Cold War era uranium mines in the Four Corners region of the U.S., including on the Navajo Nation. The U.S. Environmental Protection Agency (EPA) has access to over $1.5 billion for the cleanup of just a fraction of the sites on the Navajo Nation. The White Mesa Mill is fully licensed to receive much of this material, we are one of the government's lowest cost options, and we have the ability to recycle the material and produce usable uranium from it.
Management Team
Mark S. Chalmers, President and CEO
Mark S. Chalmers is the president and chief executive officer of Energy Fuels, a position he has held since Feb. 1, 2018, following his role as chief operating officer of Energy Fuels from July 1, 2016 – Jan. 31, 2018. From 2011 to 2015, Chalmers served as executive general manager of Production for Paladin Energy Ltd., a uranium producer with assets in Australia and Africa, including the Langer Heinrich and Kayelekera mines where, as head of operations, he oversaw sustained, significant increases in production while reducing operating costs. He also possesses extensive experience in in situ recovery ("ISR") uranium production, including management of the Beverley Uranium Mine owned by General Atomics (Australia), and the Highland mine owned by Cameco Corporation (USA). Chalmers has also consulted to several of the largest players in the uranium supply sector, including BHP Billiton, Rio Tinto, and Marubeni, and until recently served as the chair of the Australian Uranium Council, a position he held for 10 years. Chalmers is a registered professional engineer and holds a Bachelor of Science in Mining Engineering from the University of Arizona.
W. Paul Goranson, COO
W. Paul Goranson is the chief operating officer for Energy Fuels. Goranson has 30 years of mining, processing and regulatory experience in the uranium extraction industry that includes both conventional and in-situ recovery ("ISR") mining, and he is a registered professional engineer. Prior to the acquisition by Energy Fuels of Uranerz Energy Corporation, Goranson served as president, chief operating officer and director for Uranerz, where he was responsible for operations of the Nichols Ranch ISR Uranium Project. In addition to those duties, he also managed uranium marketing, regulatory and government affairs, exploration and land. Prior to joining Uranerz, Goranson served as president of Cameco Resources, where he led the operations at the Smith Ranch-Highland, Crow Butte and North Butte ISR uranium recovery facilities. Goranson also served as vice president of Mesteña Uranium LLC, and he has served in senior positions with Rio Algom Mining, (a subsidiary of BHP Billiton), and Uranium Resource Inc. Goranson has a Bachelor of Science in Natural Gas Engineering from Texas A&I University, and a Master of Science in Environmental Engineering from Texas A&M University-Kingsville.
David C. Frydenlund, CFO, General Counsel, Corporate Secretary
David C. Frydenlund is chief financial officer, general counsel, and corporate secretary of Energy Fuels. His responsibilities include oversight of all legal matters relating to the company's activities. His expertise extends to NRC, EPA, state and federal regulatory and environmental laws and regulations. From 1997 to 2012, Frydenlund was vice president of regulatory affairs, general counsel and corporate secretary of Denison Mines Corp., and its predecessor International Uranium Corporation ("IUC"). He also served as a director of IUC from 1997 to 2006 and CFO of IUC from 2000 to 2005. From 1996 to 1997, Frydenlund was vice president of the Lundin Group of international public mining and oil and gas companies, and prior thereto was a partner with the Vancouver law firm of Ladner Downs (now Borden Ladner Gervais) where his practice focused on corporate, securities and international mining transactions law. Frydenlund holds a bachelor's degree in business and economics from Simon Fraser University, a master's degree in economics and finance from the University of Chicago and a law degree from the University of Toronto.
Curtis H. Moore, Vice President of Marketing and Corporate Development
Curtis H. Moore is the vice president of Marketing and Corporate Development for Energy Fuels. He oversees product marketing for Energy Fuels, and is closely involved in mergers & acquisitions, investor relations, public relations, and corporate legal. He has been with Energy Fuels for over 12 years, holding various roles of increasing responsibility. Prior to joining Energy Fuels, Moore worked in multi-family real estate development, government relations and public affairs, production homebuilding, and private law practice. Moore is a licensed attorney in the State of Colorado. He holds Juris Doctor and MBA degrees from the University of Colorado at Boulder, and a Bachelor of Arts dual degree in Economics-Government from Claremont McKenna College in Claremont, California.
ev Transportation Services Inc.

ev Transportation Services Inc.("evTS") is a designer, developer and manufacturer of all-electric lightweight commercial vehicles and fleet management solutions.
Founded in 2015 in Brookline, Massachusetts, and currently based in Boston, the company is focused on the essential transportation services market. End-user applications for evTS vehicles include services such as security, parking enforcement, local small package delivery, meter reading, sanitation, parks and recreation, university and corporate campuses, and warehouse operations.
The FireFly ESV(R)
The company's flagship product is the FireFly ESV(R), a high-performance, low-maintenance electric vehicle with zero emissions. This utility vehicle was created specifically to meet the needs of essential services users. The FireFly ESV utilizes the safest Lithium Ion battery technology available (LiFePO4, Lithium Iron Phosphate) for superior acceleration, improved energy efficiency and enhanced reliability. As a result, it boasts a range of 100+ miles on a single charge, further than any other electric vehicle in its class.
Additionally, its design can be modified according to the requirements of virtually any task and application, from parking enforcement and security to property and grounds maintenance, last mile urban delivery, on-campus tasks and more.
Parking Enforcement
The ideal parking specific vehicle (PSV), FireFly can be equipped with features that enable parking enforcement officers to do their jobs more effectively, significantly reducing operating costs while fully integrating with existing parking enforcement systems, including advanced license plate recognition programs. Key design features of the FireFly ESV that are critical for the successful execution of parking control tasks include:
High maneuverability with a tight turning radius and slim design, allowing the vehicle to maneuver on narrow streets and park in compact urban environments;
Electronically governed speeds of up to 50 mph in just seconds, allowing operators to quickly enter and keep up with fast moving traffic;
Full-height DuraGlide(TM) doors and low steps allowing for rapid ingress and egress on both sides of the vehicle;
Superior impact protection featuring an integrated safety cage and seatbelts;
A modular bed design allowing users to include a lockable or sectional bed to make room for boots, parking cones and other equipment; and
Friendly size and appearance, helping change the public's perception of parking enforcement efforts.
Security
Specifically designed for flexible and quiet operation at low speeds, the FireFly ESV is an ideal vehicle for security and perimeter patrol tasks in different environments, including cities, office buildings, retail malls, prisons and educational institutions. With a range of 100+ miles, it allows security officers to patrol for the duration of an entire shift before returning to dispatch to recharge, thus generating savings compared to fuel-powered patrol vehicles. Key features that give the FireFly ESV a significant edge over its competition in security applications include:
Agility and speed, allowing officers to provide rapid response and engage in light pursuit at speeds exceeding 50 mph;
Comfort and security for the driver with the help of its tubular 2" steel roll cage and three-point safety harness;
High maneuverability with a 20-plus-degree approach angle and 6" of curb clearance, along with a tight turning radius; and
Low energy, high intensity lighting features for traffic control while idle for several hours.
Property and Grounds Maintenance
As a durable, customizable vehicle with minimal environmental impact, the FireFly ESV can be used for a wide range of maintenance operations on sidewalks and in recreation areas on a daily basis. Key features include:
A customizable modular design allowing the vehicle to be built according to use specific maintenance requirements, with features such as a sectional bed, an electronic lift dump, a refuse hauler, a van box, a utility bed with locking compartments and ladder racks, and other cleaning, sweeping or watering accessories;
A strong tubular steel frame and robust suspension design including the company's proprietary DuraSteer(TM) front end featuring best-in-class anti-dive control and 1,100 pounds of payload capacity; and
A light, three-wheel design offering a tight turning radius and a small footprint, allowing FireFly to maneuver in landscaped areas, navigate around pylons and bollards, and operate in narrow corridors, indoors or out.
Last Mile Urban Delivery
Designed for short-range trips with stop-and-go driving, the 100% Electric FireFly ESV is ideal for delivery services in crowded urban environments, being able to accommodate anything from small packages and food delivery to spare parts, medical deliveries and more. Key features that make the vehicle a top choice for delivery services include:
More cargo space and hauling power than its competitors, due to its modular bed design and 1,100-pound payload capacity;
Speed and efficiency, as a fully licensable and street legal vehicle that can reach governed speeds of up to 50 mph;
Durability and maneuverability, making it a valuable addition to any delivery service's vehicle fleet; and
Exceptionally low cost of operation, as a virtually maintenance-free vehicle with long-lasting battery power.
The Firefly ESV 2021 Model
On September 15, 2020, the company announced the new 2021 model of its Firefly ESV vehicle. This model will retain all of its predecessor's original components, with added features for the new 2021 line. The upgrades and new features include, but are not limited to:
Larger door for easier vehicle access;
More legroom within the cab;
Improved visibility through the redesigned windshield;
New rear bed accessory attachment options to better accommodate specific service industries; and
An optional trailer hitch with electronic braking control.
Each vehicle will also be equipped with the evTS Connected Vehicle System, which includes in-vehicle Wi-Fi, an internet-accessible vehicle management system, the ability to perform remote diagnostics, low battery alerts and optional 360-degree video monitoring that runs in real-time.
In a news release, David Solomont, CEO of evTS, stated, "The 2021 FireFly is our best and most advanced model yet and will enable evTS to fill the critical and rapidly expanding need for essential service vehicles, particularly for last-mile on-demand urban delivery vehicles."
Deal with ADOMANI
In April 2020, ADOMANI Inc. (OTCQB: ADOM) signed a letter of intent to purchase 120 FireFly ESV vehicles from evTS. Under the agreement, ADOMANI, a leading provider of zero-emission purpose-built electric vehicles and drivetrain solutions, serves as a distributor of current and future evTS electric vehicle offerings in the state of California.
In addition, ADOMANI may perform final assembly and testing activities of evTS vehicles, as well as warranty repair services, at its recently-opened assembly factory in Corona, California – a location that's close to urban centers and a variety of terrains where the FireFly ESV can be utilized, according to ADOMANI COO Rick Eckert.
"The agreement with ADOMANI represents a major milestone for evTS, and we are excited to explore a partnership with them," Solomont added. "Our FireFly ESV all-electric lightweight commercial utility vehicle is a perfect complement to their existing lineup of EVs, and we expect to significantly expand our sales in California and surrounding states based on the quality and reach of ADOMANI's sales, service and support organization."
Electric Vehicle Market
In 2019, the global electric vehicle market was valued at $162.34 billion. Registering a CAGR of 22.6%, the market is projected to reach $802.81 billion by 2027, according to an Allied Market Research report (https://nnw.fm/JAMbl).
Essential services fleet vehicles represent a replacement market of approximately 100,000 vehicles. These vehicles roughly translate to a $2.5-billion market opportunity each year.
Management Team
David Solomont is the Founder and CEO of evTS. He has over 40 years of experience in information technology, software and interactive media. He is an active investor and advisor to early-stage tech companies. Solomont has a bachelor's degree in engineering from Tufts University and a master's degree in management from MIT's Sloan School.
Greg Horne is the Chief Technology Officer at evTS. He directs the company's vehicle development efforts and is responsible for the new model year of the FireFly ESV being brought to market. He previously served as CTO of eFleets Corporation, worked on software and flight testing for the Bell/Boeing V-22 Osprey and served as a design engineer at Bell Helicopter.
Jim Sabitus is the company's Vice President of Operations. He has experience as a corporate executive leading emerging and established publicly traded companies. Sabitus' previous roles include CEO of Row One Brands Inc., CFO of Modern Shoe Company and various management roles at Converse Inc.
Paul Barrett is evTS' Vice President of Marketing and Product. He is an experienced senior executive and serial entrepreneur with 45 years of experience in the automotive and electronics industries. His prior roles include serving as COO of Fixed Ops Pros, NavResearch and Cimble Corporation. Barrett also held numerous executive positions during his 20+ years at LoJack Corporation.
Eric Burmeister is the company's Vice President of Sales and Business Development. He has held a number of positions within the specialized vehicle industry. Prior to joining evTS, he was the Director of National Sales and Business Development for Westward Industries. Burmeister also held national and regional sales positions for eFleets, Global Electric Motors and ZENN Motor Company.
Michael Tepfer is the company's Vice President of Manufacturing Engineering. He is also the current president of Integrity Global Manufacturing Ltd. He has 30 years of experience in project management and oversight of overseas manufacturing businesses.
Todd Marcucci is evTS' Director of Customer Satisfaction. He is a former Vice President of Research and Development for eFleets. He assembled and led a team that designed, supported and produced the original FireFly ESV. Marcucci has worked as a consultant for numerous projects related to electric vehicle powertrains.
Excellon Resources Inc. (TSX: EXN) (NYSE American: EXN) (FSE: E4X2)

>

Excellon Resources Inc. (TSX: EXN) (NYSE American: EXN) (FSE: E4X2) ("Excellon" or the "Company") is a silver and base metals producer with precious metal exploration and development projects in Mexico, Idaho and Germany. Since being founded in 1987, the Company has been advancing a precious metals growth pipeline focused on creating wealth for its stakeholders by realizing strategic opportunities in the silver and gold markets.

Excellon is an active and influential member of the Mining Association of Canada ("MAC"). The Company implements a practical, best-in-class management system that addresses the safety, health, security, environmental and community aspects of its operations, per the UN Sustainable Development Goals. On each project, the Company incorporates MAC's Towards Sustainable Mining Initiatives and other world-class best practices with the objective of constantly improving its safety systems, training and hazard recognition.

Precious Metals Growth Pipeline

The Company is advancing a precious metals growth pipeline that includes: Platosa, Mexico's highest-grade silver mine since production commenced in 2005; Kilgore, a high-quality gold development project in Idaho with strong economics and significant growth and discovery potential; and an option on Silver City, a high-grade epithermal silver district in Saxony, Germany, with 750 years of mining history and no modern exploration.

Maintaining and developing this pipeline presents the Company with enhanced opportunities in the expanding precious metals market, which was valued at $193.3 billion worldwide in 2020 (https://nnw.fm/6nv5f). This market is expected to increase at a compound annual growth rate ("CAGR") of 9% from 2020 to 2027, resulting in an estimated $362.1 billion market size in 2027 (https://nnw.fm/6nv5f). Global market demand was calculated at 22,581.8 tons in 2020 and is expected to grow to 36,501.1 tons in 2027, achieving a CAGR of 3.5% (https://nnw.fm/6nv5f).

Excellon reported strong results in terms of both production and average pricing at the end of Q4 2020, including:

Silver – 355,581 oz – $24.46
Lead – 2,223,465 lbs. – $0.87
Zinc – 2,452,728 lbs. – $1.21

Compared to Q4 2019, Excellon's silver production increased by 37%, lead increased by 32% and zinc increased by 19% in Q4 2020 (https://nnw.fm/4C0P7).

Platosa Mine – Silver, Lead, Zinc – Production, Development & Exploration

The Platosa Mine is located 5 km north of Bermejillo, Durango, Mexico, on a 14,000-hectare property. The mine commenced production in 2005 as an underground operation and is 100% owned and operated by Excellon. The Company is mining massive sulfide ores rich in silver, lead and zinc from a series flat-lying massive sulfide bodies (mantos) in a carbonate replacement deposit system. Historically, the mining method was a modified room and pillar method, which transitioned to cut-and-fill in recent years and overhand-cut-and-bench in 2020. The ore produced from the mine is transported 200 km south for processing at the Company's 100% owned Miguel Auza mill.

Kilgore Project – Gold – Exploration & Resource Growth

The Kilgore Project is located in Clark County, situated in eastern Idaho in the United States. The project area is 100% owned and operated by Excellon. While still in the exploration and development phase, the primary target on the 13,627-acre site is an epithermal gold system. The property itself has historical mining that dates back to the 1930s, with modern mineral exploration beginning in the 1980s. The Kilgore Project displays characteristics similar to Kinross Gold's Round Mountain Mine, which has produced more than 15 million ounces of gold since operations began in 1977.

Evolución Project – Mineral Processing, Resource Growth & Exploration

The Evolución Project is located in Miguel Auza, Zacatecas, Mexico, and hosts a large gold, silver, lead and zinc epithermal within a 45,000-hectare property that is 100% owned by Excellon. The site includes a processing facility with a mill and flotation circuit which processes ore from Excellon's Platosa mine. The facility has a capacity of 800 tons per day, with a 650 ton-per-day ball mill in operation and a second 150 ton-per-day ball mill on standby. Excellon is looking at opportunities for toll milling, expansion and economic study of the mineral resource and grassroots exploration. Importantly, the project covers an unexplored 35-kilometer strike of the Fresnillo silver trend, the richest silver belt in the world.

Silver City Project – Exploration

Excellon holds an option to acquire the 16,400-hectare Silver City Project in Saxony, Germany. Initial drilling results in 2020 confirmed the presence of a high-grade, district-scale epithermal silver system over more than 12 kilometers of strike. The Company is now focused on defining wider zones of mineralization (https://nnw.fm/jMah9). Silver City was mined from the 11th to late-19th century, until Germany moved off the silver standard in 1873. The deposits in the area were exceptionally high grade, with historical records indicating grades well in excess of 1,000 g/t silver.

Oakley Project – Exploration

The Oakley Project, located in Oakley, Idaho, is an exploration project with land holdings of approximately 7,000 acres. The project hosts gold-silver, epithermal hot spring-type mineralization at two targets: Blue Hill Creek and Cold Creek, and detachment-related gold-silver mineralization at Matrix Creek. The Company has granted Centerra (U.S.) Inc. an option to earn in to a 70% interest by, among other things, spending up to US$7 million in exploration expenditures on the project prior to May 2026.

Management Team

Brendan Cahill is the President & Chief Executive Officer of Excellon Resources Inc. He was previously Vice President Corporate Development of Pelangio Exploration Inc., a junior gold exploration company active in Ghana, West Africa. Mr. Cahill is a board member of the Mining Association of Canada, Group Eleven Resources Ltd., and Kore Mining Inc. He holds a law degree from the University of Western Ontario and an undergraduate degree from the University of Toronto.

Alfred Colas is the Company's Chief Financial Officer. Most recently, he held the title of CFO of Arch Corp., a Toronto-based private-equity investment firm. Mr. Colas has over 18 years of experience in the mining industry. He is a sitting board member for a housing corporation affiliated with the University of Toronto and is a Chartered Professional Accountant. Mr. Colas completed a Bachelor of Commerce at the University of Toronto.

Paul Keller is Excellon's Chief Operating Officer. He has over 30 years of industry experience in mining and mine development operations. He previously served as the Senior VP of Major Projects and COO of Trevali Mining. He has experience in building mines from greenfield through permitting, design and operation. Mr. Keller holds a Bachelor of Engineering – Mining from Laurentian University.

Ben Pullinger is the Senior Vice President Geology & Corporate Development for Excellon. Ben brings over 15 years of experience in advancing projects from early stage exploration through to production. Most recently, he was Vice President Exploration at Roxgold Inc., where he made a significant contribution toward growing the 55 Zone at Yaramoko Project into a producing mine. Mr. Pullinger serves on the board of Orford Mining. He is a Professional Geologist (Ontario) and holds an Honors Degree in Geology from the University of Johannesburg.

Exro Technologies Inc. (TSXV: XRO) (OTCQB: EXROF)

Exro Technologies Inc. (TSXV: XRO) (OTCQB: EXROF), a Canadian technology company, is an innovative pioneer in the energy sector. Exro has developed and commercialized an electric power module (EPM) that integrates into existing motor systems to make them smarter. Exro's patented technology optimizes existing motor performance by automatically sensing and adapting operating parameters to an optimized state, creating measurable efficiency gains, reduced mechanical components and increased system availability.

Applications

Exro's technology and efficiency optimization algorithms improve the performance and efficiency of electric motors by manipulating power delivery to individual coils, thereby enabling the ability to expand operating parameters. This novel approach is scalable and can be utilized in most variable torque applications.

The widespread applications of Exro's technology apply to optimizing the performance of electric vehicles, locomotive traction applications, industrial motors, and other variable torque applications that benefit from smart energy conversion.

Intellectual Property

Exro's proprietary, patented software controls electric motor coils through individual coil switching. This introduction of intelligence into energy conversion at the level of individual coils results in expanded speed/torque capability, improved machine efficiency, reliability, safety and maintenance across a wider operating range. Exro's advanced control algorithms create smart, real-time optimized power management.

Exro currently holds 15 patents, with 8 patents pending and additional patents under development. The company continues to expand its IP portfolio to support its goal of becoming a globally recognized leader in leveraging advanced control algorithms to improve the performance, efficiency and longevity of electric motors and generators.

Market Opportunity

Electric motors are the single biggest consumer of electricity. They account for about two-thirds of industrial power consumption and about 45% of global power consumption, according to an analysis by the International Energy Agency. Exro's technology seeks to give industries a new way to look at energy—from electric vehicles, to industrial equipment, to renewable applications like wind farms; we are improving the way energy is consumed.

Laboratory Expansion

The 6,500-square-foot Exro Innovation Center (EIC), scheduled to open spring of 2020 in Calgary, will transition the current Victoria lab into one Calgary based center. The company's new laboratory space will expand its service capabilities to customers, provide larger test capabilities, and showcase how Exro's technology can be applied to dramatically improve the performance of electrical motors.

The EIC will also host collaborative events to explore advances in energy consumption and electric motor innovations, with participants from across Canada and around the world.

Strategic Partnerships

A strategic agreement with Finland's Aurora Powertrains Oy, which in 2019 released an all-electric production snowmobile called the "eSled," will see Exro's technology added to the Aurora electric powertrain. The snowmobile sector's economic footprint is estimated at $26 billion in the U.S., $8 billion in Canada, and $5 billion in Europe and Asia.
An agreement with Potencia in Mexico serving the last mile vehicle segment will integrate Exro's custom drive and EPM module into small passenger commercial vehicles (taxis) and fleet delivery trucks
A licensing agreement with Motorino Electric, a leader in the Canadian electric transportation industry, will integrate Exro's Electric Power Module technology into Motorino's CTi electric bicycle.

Management

Chief Executive Officer Sue Ozdemir is a proven leader in the innovation and manufacturing of electric motors. She has nine years of accomplishments at General Electric, acting as CCO and the CEO of GE's Small Industrial Motors Division, overseeing the division's North American and international markets – ultimately building the division into a $160 million enterprise.

Chief Commercial Officer Josh Sobil is leading the seamless adoption of Exro's growing product portfolio focused on the mobility segment and opening doors in all segments including agriculture, heavy industry, energy, construction, among others.

Executive Chairman Mark Godsy is a serial technology entrepreneur who has been involved in many top tier ventures, including two of Canada's most successful biotech companies.

FingerMotion Inc. (OTCQX: FNGR)

FingerMotion Inc. (OTCQX: FNGR) is an evolving technological company with core competencies in mobile payment and recharge platform solutions in China. FingerMotion is in the process of developing additional value-added technologies to market to users.

Founded in 2016, FingerMotion's goal is to serve over a billion users in the Chinese market and expand its model to other regional markets. The company has offices in Hong Kong, Shanghai and New York City.

Current Offerings

FingerMotion is analyzing and transforming mobile data to improve the lifestyle of the public through technology and innovation. The company's current offerings include:

Telecommunications Products and Services – FingerMotion's proprietary universal exchange platform, 'PigeonHole Integration System (PIS)', offers seamless integration between telecom operators and online stores. The service platform's offerings include top up and recharge, data plan, mobile phone, loyalty points redemption and subscription plans. The platform offers reliable and secure transactions, real-time reconciliation, simple integration for partners and efficient settlements.
SMS and MMS Services – The integrated platform is registered as FingerMotion's IP in China and provides a robust back-end control panel for corporate partners to manage their own messaging settings. FingerMotion's clients range from insurance to financial industries, ecommerce firms, airlines and more. The platform offers competitive pricing for partners and provides quick and efficient review to meet timely marketing initiatives.
Big Data Insights – FingerMotion brings Big Data-enabled insurance solutions through its Big Data Insights arm, Sapientus. The company's strategic partnerships with the largest Chinese telecommunications giants allow access to uncover behavior insights through geolocation and mobile data usage. Its Big Data offerings include risk scoring, precise marketing, simplified underwriting and customized products.
Rich Communication Services (RCS) – FingerMotion's RCS platform will be a proprietary business messaging solution that enables businesses and brands to communicate their services to customers via 5G infrastructure. The company expects its RCS platform to offer a better user experience, more efficiency and cost-effectiveness when compared to other solutions.

Telecommunications and Insurtech Markets

The global telecommunications market was valued at $1.74 trillion in 2019 and is expected to grow at a CAGR of 5% from 2020 to 2027. The steady increase is expected to be driven by the adoption of 5G and the increased popularity of Internet of Things (IoT) applications.

The Chinese telecom market was valued at $254.1 billion in 2017 and is also constantly expanding. The current Chinese telecom market is dominated by three mobile operators – China Mobile, China Unicom and China Telecom, which together are responsible for around 1.6 billion active subscribers (https://ibn.fm/zfwy9).

In addition, the insurtech (insurance technology) market was valued at $2.72 billion globally in 2020 and is expected to grow at a CAGR of 48.8% from 2021 to 2028. The large increase is attributed to the rising use of technology solutions for everyday activities like acquiring insurance coverage (https://ibn.fm/TGo7D).

Through its proprietary platforms and technologies, FingerMotion is uniquely positioned to capitalize on the telecom and insurtech markets' growth and opportunities.

Management Team

Martin J. Shen is the Chief Executive Officer of FingerMotion Inc. He has over 15 years of experience in senior management roles within entrepreneurial startups and large multinational corporations. He has acquired a wide range of corporate management, financial oversight and operation administration expertise through these roles. In his most recent role, he founded Imperial Distributors (formerly known as AP Martin Pharmaceutical Supplies Ltd.), establishing the company as the preferred choice for distributional support to regional pharmacies throughout Western Canada. Before founding Imperial, Mr. Shen served as the Chief Operating Officer and Chief Financial Officer at Wales and Son Industrial (formerly Weir Minerals), a firm specializing in global delivery and support for mining slurry equipment. He began his career at PricewaterhouseCoopers in Vancouver, with work tours in the tax department in Singapore and the tax audit and advisory group in Hong Kong. Mr. Shen is a U.S. Certified Public Accountant and holds a Bachelor of Science from the University of British Columbia.

Lee Yew Hon is the company's Chief Financial Officer. From 2006 until November 2020, he was the Chief Financial Officer of Cubinet Interactive Group of Companies, and he also took on the Chief Operating Officer role in 2011. During his tenure, he was instrumental in leading Cubinet and building teams across the Southeast Asia region, setting up financial processes within a short time. Mr. Lee spearheaded the growth of Cubinet to other regions, including Europe, the Middle East and Russia. He received his diploma from Tunku Abdul Rahman College in 1996. He is a Chartered Accountant, a member of the Malaysia Institute of Accountants (MIA) and an Associate Member of the Chartered Institute of Management Accountants, UK (ACMA).

Li Li is the Senior Vice President of FingerMotion. She recently served as Advisor to Shenzhen WuYiKa Technology Co. Ltd., a comprehensive service platform dedicated to online service distribution and payment. The company has become a fast and efficient provider of new media marketing solutions for the mobile internet. She has held high-level management positions with multiple industry names, including Hangzhou JiuYue Information Technology Co. Ltd. and Hangzhou LingXuan Information Technology. Ms. Li started her career in 2004, founding Shanghai ChuangYeZZ Network Technology Co. Ltd. and serving as its Vice President. With the close cooperation of local operators, the company launched SMS, MMS, WAP, mobile JAVA games, Hunan Satellite TV e-magazine and other wireless internet services to meet the rapid development of wireless internet and application requirements. She received her degree from Nanjing Academy of Engineering.

First Energy Metals Ltd. (CSE: FE) (OTCQB: FEMFF)

First Energy Metals Ltd. (CSE: FE) (OTCQB: FEMFF) is a publicly traded Canadian mineral exploration company. Its primary focus is on developing a multi-commodity mineral property portfolio by identifying, acquiring and exploring North American mineral prospects in the precious metal, base metal and industrial metals sectors.

Headquartered in Vancouver, the company (formerly known as "Agave Silver") was first incorporated on October 12, 1966.

Core Properties – Augustus Lithium and Titan Gold

Located in Landrienne & Lacorne-Townships, Quebec, Canada, in an active lithium exploration/mining area, the Augustus Lithium Property and surrounding claims total 14,367.71 hectares . It is equipped with excellent infrastructure support, including a road network, railway, electricity, water and trained manpower available locally.

Other highlights of the Augustus Lithium Property include:

Geologically similar to Sayona Mining's Authier Lithium project and Mine Quebec Lithium project located 6-12 km away.
Documented historical drilling over 10,000m in 62 drill holes, worth over $2 million in present day exploration expenditures.
Two prominent lithium and one silver prospects located on the property.
A potential high grade lithium resource target of 4 million tonnes at 1% lithium oxide (Li2O).
Potential for large volume low grade bulk tonnage near surface.
Two phase exploration work program includes: data compilation, geological mapping, trenching and sampling in Phase 1 (estimated cost $191,418) and diamond drilling, metallurgical testing and resource estimation in Phase 2 (estimated cost $1,166,963).

The Titan Gold Property is located in the Detour-Fenlon Greenstone Belt of east-central Quebec and is comprised of 80 mining claims totaling 4,334 hectares.

Other highlights of the Titan Gold Property include:

The Detour-Fenlon Greenstone Belt is host to the Detour Mine containing 20 million ounces of gold. The Fenlon Project of Wallbridge Mining has also reported strong high-grade gold intercepts and a successful high-grade (18.49 g/t Au) bulk sample.
Hosted within a structurally active geological environment with several northwest trending deformation zones which are splays off the Sunday Lake Deformation Zone – all key ingredients to the gold mineralization in the area.
The property has seen little historical exploration yet sits within what is becoming a prolific recognized gold camp.

Non-Core Properties – Kokanee Creek Gold and Scramble Mine Properties

The Kokanee Creek Gold Property consists of three mineral claims covering approximately 1,590.29 hectares in the Nelson Mining Division in British Columbia.

Other highlights of the Kokanee Creek Gold Property include:

Gold mineralization indicated in surface samples from historical work since 1979.
Subsurface gold mineralization discovered in drill holes.
Continuity of mineralized zones indicated through geological mapping, geochemical and geophysical survey.
Past producing mines in the vicinity, including the Molly Gibson and the Alpine deposits.
Historical production reported for the Molly Gibson Mine from 1909-1940 was at an average grade of 36.1 g/t Au and 15.3 g/t silver, with recent exploration returning samples running up to 270 g/t Au.
Revived exploration on the Alpine deposit area has reported a 2018 inferred resource of 142,000 oz at 16.52 g/t Au using a cut-off grade of 5.0 g/t.

First Energy Metals also holds an option to acquire a 100% interest in the Scramble Mine Gold property, located approximately 8 km east of the town of Kenora in Northwestern Ontario. The mine was discovered in 1894 but remained essentially dormant until 1984, when Boise Cascade Canada Ltd. commenced an evaluation of the property. Since 1984, approximately 5,200 meters of diamond drilling, 250 meters of surface stripping with sampling and 450 meters of underground development have taken place at the property.

Other highlights of the Scramble Mine Property uncovered as part of the company's 2020 prospecting and sampling programs include:

Average value of gold in surface samples is 29.34 grams per tonne (1.03 ounces per tonne).
Gold assays ranged from 5.03 grams per tonne (0.18 oz/t) to 82.30 grams per tonne (2.90 oz/t), with two samples assayed over 2 oz/t.
All samples assayed over 5 grams per tonne gold.

Market Outlook

The global precious metals market was valued at $193.3 billion in 2020 and is expected to grow at a CAGR of 9%, resulting in a market valuation of $362.1 billion by 2027 (https://ibn.fm/WvN9Z).

The global lithium metal market was valued at $534.6 million in 2020. Through 2027, it is expected to grow at a CAGR of 9.6%, resulting in a forecast valuation of $926.6 million (https://ibn.fm/xBXcx).

First Energy Metals is well positioned to leverage growth opportunities in these expanding sectors through exploration of both its core and non-core properties.

Management Team

Gurminder Sangha is the Chief Executive Officer and Director of First Energy Metals Ltd. He is experienced in the financial industry, focusing on providing advisory-level services to privately and publicly traded companies. Mr. Sangha brings over 18 years of diverse experience related to financial management, business leadership and corporate strategy to his role with First Energy Metals. During his tenure as a board member for various publicly traded companies, he has led initiatives related to corporate finance, business development and corporate governance. Mr. Sangha has an MBA from both Queens University and Cornell University.

Jurgen Wolf is the Chief Financial Officer and Corporate Secretary for First Energy Metals Ltd. He has been involved in the oil and gas industries for over 15 years, assisting public companies with administration and investor relations. Mr. Wolf was educated in Germany and immigrated to Canada in 1953. From 1958 to 1982, he owned and operated pre-cast concrete factories in Calgary and Vancouver. From 1982 to 2002, Mr. Wolf owned and operated J.A. Wolf Projects Ltd., a commercial construction company. He is the previous President and Director of the former US Oil and Gas Resources Inc., which amalgamated to form Petrichor Energy Inc. in 2005. Mr. Wolf retains director roles with several public companies.

Flora Growth Corp. (NASDAQ: FLGC)

Flora Growth Corp. (NASDAQ: FLGC) is an internationally focused cannabis brand builder that leverages natural, cost-effective cultivation practices to supply cannabis derivatives to its diverse business divisions, including cosmetics, hemp textiles, and food and beverage. Flora Growth operates one of the largest outdoor cultivation facilities in the world with an aim of marketing a higher-quality premium product at below-market prices. By prioritizing natural ingredients and value-chain sustainability across its portfolio, the company creates premium products that help consumers restore and thrive.

Flora Growth completed the first traditional cannabis IPO on Nasdaq in May 2021. Although currently headquartered in Toronto, Ontario, with plans to relocate its head office to Miami, Florida, the company's base of operations is in Colombia, where it has built an extensive distribution network that includes Colombia's largest distributors.

Currently, Flora Growth is organically growing market share for its existing brand portfolio (pharmaceuticals, textiles, cosmetics, and food & beverage) while seeking revenue-generating acquisitions that offer an accretive distribution network to amplify revenue growth.

Existing Brand & Product Portfolio

Flora Growth's portfolio spans a number of verticals – each with a thoughtful brand designed to resonate with its intended end consumer. In line with the company's mission, each brand prioritizes natural ingredients and value-chain sustainability.

Flora Lab S.A.S

Flora Lab is the company's GMP certified manufacturing and R&D center focused on producing pharmaceuticals, cosmetics, and nutraceuticals for domestic and international markets. Its offerings include product lines that are private label, white-label, and custom formulas.

Through Flora Lab, Flora Growth has relationships with 1,500+ distribution channels, manufactures 63+ OTC products registered with INVIMA (Colombia National Food and Drug Surveillance Institute), and holds multiple GMP certifications enabling international export in an effort to leverage Flora Lab's capacity to produce a wide range of CBD-infused products.

Flora Beauty

Flora Beauty is the company's CBD beauty and cosmetics division founded by fashion and beauty industry icon Paulina Vega. Its current offerings include two CBD skincare brands targeting the U.S. and Latin American markets – MIND NATURALS and AWE. These lines exemplify Flora Growth's socially conscious approach to business.

Currently, Flora Beauty products are offered globally through e-commerce, as well as through Falabella's 111 retail locations across Latin America. The company is in negotiations with major department stores to launch the line in the U.S. and is also exploring opportunities in the U.K. and other European markets.

KASA Wholefoods

KASA Wholefoods is a Colombian manufacturer of food and beverages leveraging responsibly sourced exotic fruits from the Amazon. KASA has a $10 million+ distribution agreement with Tropi, Colombia's largest food distributor, which has 130,000+ distribution points across the country.

Mambe, KASA's leading brand, is already offered through over 980 distribution points across Colombia. Flora Growth expects this network to grow to over 1,200 distribution points in 2021, including one of Colombia's largest coffee chains, Tostao Café & Pan.

Hemp Textiles & Co.

Through its Hemp Textiles division, Flora Growth intends to utilize its large land package and cultivation infrastructure to capture market share in the rapidly growing hemp industrials segment.

The company's first brand through this division, Stardog Loungewear, offers a line of comfortable loungewear made from natural, organic materials. Stardog has been distributing globally through e-commerce and brick and mortar channels in Bogota since fall 2020, and the company intends to open U.S. brick and mortar locations in 2021.

Accretive M&A

Flora Growth is targeting transactions to complete the supply chain via key infrastructure to enhance its global distribution with the aim to compete on low-cost, high-quality inputs paired with premium brands that create business lines with robust margins.

To date, Flora has announced two major transactions.

Koch & Gsell (Acquisition)

Amplify CPG portfolio's revenue growth through leading brand, Heimat, currently with TTM revenues of $7.6 million.
Leverage Koch &Gsell's distribution network of 2,500+ stores to introduce Flora to the Swiss, European and Asian markets.
Bring patented hemp cigarette manufacturing technology into new markets utilizing Flora's high-quality cannabis.

Hoshi International (Investment)

Equity Investment of €2 million into Hoshi to establish Flora as a preferred supplier to two EU processing facilities.
Opens gateway for Flora Growth's cannabis through international distribution agreements in the EU and U.K.
Hoshi's experienced team and increased access to the EU cannabis market to serve as a catalyst for revenue growth.

Cultivation

Key to Flora Growth's expansion efforts is its cultivation strategy. The company's Cosechemos farm, located in Bucaramanga, Colombia, is currently licensed to cultivate 247 acres of cannabis. Through three successful pilot crop plantings, the location has demonstrated a production cost of just $0.06/gram. For comparison, the average cost of North American cannabis (based on 2019 figures from Aphria, Tilray, Sundial, and Aurora) equates to roughly $1.89/gram.
Flora Growth is uniquely positioned to capitalize on Colombia's favorable growing conditions, low-cost infrastructure, and affordable local workforce as it looks to ramp up its cultivation efforts moving forward.

Leadership Team

Bernard Wilson is the Chairman of Flora Growth. A senior financial professional, Dr. Wilson is the former Vice-Chairman of PricewaterhouseCoopers LLP and is the Chairman of the Founders Board of the Institute of Corporate Directors. He has also served as Chairman of the Canadian Chamber of Commerce; Chairman of the International Chamber of Commerce – Canada; and Member of the Canada/U.S. Trade Committee. Dr. Wilson draws on this experience to ensure Flora Growth adheres to effective corporate governance practices.

Luis Merchan is the company's President and CEO. He is a proven executive with over a decade of experience in enterprise sales management, corporate strategy, merchandising and expense management, and customer experience. Mr. Merchan previously served as Macy's Inc.'s Vice President of Workforce Strategy and Operations, where he managed the enterprise's multi-billion-dollar P&L expense line for the entire 540 store portfolio. Throughout his tenure at Macy's, he led various sales and marketing initiatives, including the B2B corporate sales team that was responsible for $160 million in annual revenue. Mr. Merchan obtained his Bachelor of Industrial Engineering from Pontifical Xaverian University in Bogota, Colombia, and his MBA from McNeese State University. He also holds a Graduate Certificate in Marketing Management from Harvard.

Juan Manuel Galan is a Strategic Advisor to the Flora Growth management team. Mr. Galan currently serves as a senior consultant to The World Bank. He is a politician and former senator of Colombia, serving three terms from 2006 to 2018 as a member of the Colombian Liberal Party. He is also a former professor at the University of Rosario and holds more than 20 years of journalistic, academic, governmental and parliamentary experience. During his time as a senator, Mr. Galan was a key leader, with 29 bills and 27 debates on political control, and 17 laws to his name. The most relevant of those laws was authoring the medical cannabis law that resulted in the legalization of medical cannabis in Colombia.

Stan Bharti is a Director of Flora Growth. Mr. Bharti currently serves as Executive Chairman of Forbes & Manhattan. He has more than 30 years of professional experience in business, finance, markets, operations and more, with a focus on the resource and technology sectors. To date, Mr. Bharti has amassed over $3 billion worth of investment capital for the companies with which he has worked and their shareholders. He is a Professional Mining Engineer and holds a master's degree in engineering from Moscow, Russia, and University of London, England.

Javier Franco is the company's VP of Agriculture. Mr. Franco is a master horticulturist with more than 25 years of experience in the design, implementation, and management of cultivation and propagation facilities of more than 30 species of cut flowers in Latin America. He completed his agricultural studies at Zamorano University in Honduras and later at an International Exchange Program at Ohio State University. Mr. Franco has directed technical, commercial, and research groups in the cut flower, fruit and vegetable markets in Latin America and has participated in the commercial development of new technologies applied in agribusiness. He has also led the agri-management of organic crops and certifications of Good Agricultural Practices.

Foresight Autonomous Holdings Ltd. (NASDAQ: FRSX) (TASE: FRSX)

Foresight Autonomous Holdings Ltd. (NASDAQ: FRSX) (TASE: FRSX), founded in 2015 and headquartered in Israel, is a technological innovator in automotive vision systems and driver assistance technology. Through its wholly owned subsidiary, Foresight Automotive Ltd., Foresight is engaged in the design, development and commercialization of stereo/quad-camera vision systems and V2X cellular-based solutions for the automotive industry based on 3D video analysis, advanced algorithms for image processing and sensor fusion. The company's powerful and patented stereoscopic technology is derived from field-proven technology that has been deployed throughout the world for almost two decades.

Foresight's innovative autonomous driving solutions are based on mature, proprietary stereoscopic image technology that uses two synchronized cameras to mimic human depth perception and produce a three-dimensional image. This 3D image can anticipate possible collisions with other vehicles, cyclists, pedestrians and other obstacles. The technology provides highly accurate real-time alerts about the vehicle's surroundings while in motion. The systems are designed to improve driving safety by enabling highly accurate and reliable threat detection while ensuring the lowest rates of false alerts.

The company's patents provide IP protection for its robust and proven proprietary stereoscopic technology, which was developed using the security technology of Foresight's major shareholder, Magna B.S.P.

Foresight has developed three main products:

QuadSight™. This breakthrough detection system sets the bar for autonomous vehicle vision. It features nearly 100 percent obstacle detection with almost zero false alerts and operates optimally under all weather and lighting conditions, including darkness, rain, fog, haze and glare. QuadSight™ is the first quad-camera multi-spectral vision solution of its kind, driven by advanced and proven image processing algorithms. The system consists of two sets of stereoscopic infra-red and visible-light cameras that enable highly accurate and reliable obstacle detection for seamless 24/7 vision.
Eyes-On™. This solution uses advanced algorithms for accurate depth analysis and obstacle detection to provide a unique stereo vision Advanced Driver Assistance System (ADAS). It can detect all potential obstacles regardless of shape, form or material, including other vehicles, cyclists, pedestrians and animals. It has an accuracy and reliability of almost 100 percent and near zero false alerts.
Eye-Net™. This is a cellular-based accident prevention solution that is designed to provide real-time pre-collision alerts to vehicles and pedestrians. This proprietary system is deployed on smartphones and cloud-based servers operating on existing cellular networks, and it eliminates the need for additional designated hardware. Eye-Net™ is designed to provide a complementary layer of protection to advanced driver assistance systems and extends this protection to road users who are not in direct line of sight. It is optimally designed for both urban environments and high-speed scenarios to provide protection for the most vulnerable road users. On March 28, 2018, Foresight announced that it had completed a successful feasibility study of its Eye-Net™ accident prevention solution involving 120 users of Android and iOS cell phones located across Israel.

In 2017, Foresight sought more opportunities within the international market. The Company signed pilot agreements with three leading car manufacturers in China and completed pilot projects meeting all pre-defined requirements and criteria. In addition, FRSX completed a pilot project with Uniti Sweden.

Studies by the Insurance Institute for Highway Safety continue to emphasize the dramatic reduction in accidents and injury-related crashes reported when vehicles are equipped with collision avoidance systems. A recent study by the Institute states that the rate of single-vehicle, sideswipe and head-on crashes was 11 percent lower in vehicles with the warning systems. More importantly, the study shows collision avoidance technology cut the rates of injury crashes of the same type by 21 percent.

Foresight Autonomous Holdings, Inc. also holds a 32 percent interest in RailVision, a company that develops advanced systems for railway safety and maintenance. RailVision has successfully completed 13 tests in Israel, Germany, Italy and Switzerland in addition to a real-time system test with a European railway operator. Over the course of 2017, RailVision successfully completed rounds of financing totaling $5.8 million and started the process of licensing the system according to European standards.

Haim Siboni is the founder of Foresight and has served as the company's chief executive officer and director since 2015. Siboni, a passionate entrepreneur, has an extensive background in the marketing and business management sectors in the fields of electronics, video, TV, multimedia, computerized systems, line and wireless telecommunication, design and development of systems and devices, including electro-optic radar systems. He is the founder and CEO of Magna B.S.P., Foresight's major shareholder and a leading innovator in the field of homeland security surveillance solutions.

Friendable Inc. (FDBL)

Friendable Inc. (FDBL) is a mobile technology and marketing company focused on connecting and engaging users through its proprietary mobile and desktop applications. Launched July 24, 2020, the company's flagship offering is designed to help artists engage with their fans around the world and earn revenue while doing so. The livestreaming platform supports artists at all levels, providing exclusive artist content 'Channels', LIVE event streaming, promotional support, fan subscriptions and custom merchandise designs, all of which serve as revenue streams for each artist.

With Fan Pass, artists can offer exclusive content channels to their fans, who can use their smartphones to gain access to their favorite artists, as well as an all-access pass to all artists on the platform. Additionally, the Fan Pass team will deploy social broadcasters to capture exclusive VIP experiences, interviews and behind-the-scenes content featuring their favorite artists – all available to fan subscribers on a free trial basis. Subscriptions are billed monthly at $3.99, or about the cost of downloading a couple of songs, and VIP experiences are available at a fraction of the cost of traditional face-to-face meetups.

Friendable Inc. was founded by Robert A. Rositano Jr. and Dean Rositano, two brothers with over 27 years of experience working together on technology-related ventures.

The Fan Pass Mobile & Desktop App

Friendable Inc. launched its Fan Pass platform as a solution for artists and their fans as the COVID-19 pandemic and the associated shutdown have continued to severely hamstring the entertainment industry as a whole. Through Fan Pass, the company aims to reach artists at all levels looking to alter their touring schedules to include 'Virtual Touring', new revenue sources and innovative fan engagement opportunities that are expected to become permanent fixtures of artists' touring routines moving forward.

Fan Pass creates an ecosystem that embraces fans of all kinds, feeding diehard followers and developing lasting connections with more casual supporters. Through the app, qualified artists are provided with a custom designed, exclusive 'Fan Pass Channel' where they can invite fans and social followers from anywhere around the world to join in chats and live events – allowing fans to experience all there is to see of an artist in one place. Artists earn revenue from monthly fan subscribers, merchandise sales, tickets sold for virtual streaming events and generally from all content views or impressions on their channels. All content views and sales of every kind are reported to each artist through their dashboards, including real-time payout and earnings information.

Fan Pass' exclusive 'All Access VIP' option provides fans with access to content, such as:

Live performances or online concerts
Backstage meetups before, during or after events
Livestreams of studio sessions
Behind-the-scenes footage of music video and photo shoots
Special interviews and one-on-one videos
Streams highlighting the artists' daily lives

The Fan Pass platform is extremely intuitive, bringing each artist through a streamlined onboarding process, including building out artist 'Channels', scheduling LIVE events and designing special edition merchandise to be offered solely through exclusive Fan Pass merchandise stores.

"With the global pandemic disrupting the entertainment industry in such a profound way, artists have had to look to digital distribution and live virtual performances in order to maintain any earning opportunities. Fan Pass and our team are determined to provide solutions and support to all artists, their fans and the industry in general. We are excited about the opportunity we have to shape the future of virtual entertainment, revenue generation and artist/fan engagement," Robert A. Rositano Jr., CEO of Friendable Inc., stated in a news release.

Market Opportunity

Artists rely heavily on revenue streams that are not often seen by those without intimate industry knowledge. When it comes to traditional performances, the sale of VIP/backstage or meet & greet passes to boost revenue can often become the majority of the artist's annual tour revenue. Data provided by one of the company's original entertainment partners, The Kluger Agency (TKA), suggests that as much as 18-23% of artists' annual tour revenue has historically been derived from these VIP experiences.

The World Economic Forum reports that, in 2020, the six-month-plus disappearance of live music concerts is estimated to have cost "the industry more than $10 billion in sponsorships," and individual artists are feeling the loss the most. Fan Pass is helping to bridge this gap, providing more affordable virtual VIP experiences that can be offered simultaneously to fans around the world.

While it's free for artists to join, Fan Pass leverages a monthly subscription model paid by fans to generate revenues. These revenues are shared with all channel artists. In exchange for its platform features, live streaming tools, bandwidth, processing and handling, Fan Pass earns platform fees on each separately ticketed event, as well as splits with each artist on subscriber fees and merchandise designed and sold on the platform.

The U.S. video streaming industry is expected to hit $7.08 billion in value in 2021, with an estimated 100 million internet users watching online video content every day, according to data from Livestream.com. The same report suggests that 45% of live video audiences would pay for exclusive, on-demand video from a favorite team, speaker or performer. Through Fan Pass, Friendable Inc. is uniquely positioned to capitalize on this opportunity.

Friendable App

The company's second application, Friendable, is an all-inclusive platform where users can meet, chat and date. The app has exceeded 1.5 million total downloads, with over 900,000 historical registered users and more than 580,000 historical user profiles.

Friendable Inc.'s Next Phase of Growth

To facilitate its next phase of growth, Friendable Inc. is seeking an additional $1 million in equity investment, with a follow-on funding that meets or exceeds $5 million. The company intends to utilize its relationships to secure the lowest cost of capital available, as these funds will drive technology advancements, increase head count, fund marketing initiatives and secure additional celebrity talent aimed at bringing larger fan audiences to each released event. These initiatives will assist in building recurring monthly (fan) subscribers, effectively generating recurring monthly revenue for each artist, as well. The next phase of growth is expected to play a key role in accelerating the company's download and conversion of data for subscription revenue and merchandise sales.

The company's primary goal is to establish Fan Pass as a premier brand and mobile platform dedicated to connecting and engaging users around the world. In support of this goal, it has entered into a partnership with Brightcove targeting OTT platform expansion, including leaders such as iOS, Android, Apple TV, Android TV, Roku and WWW.

In the highly competitive video streaming market, Friendable Inc. has tapped into an unmet demand from today's ever-present 'omni-users' for constant contact with celebrities and influencers. Via Fan Pass, the company offers investors an opportunity to gain a stake in an organization catering to this new breed of omni-users and their influencers.

The application's potential is clearly illustrated by the interest it has generated in recent weeks. From September 4 to October 12, the Fan Pass platform added 246 new artists, accounting for a 410 percent increase in just six weeks.

"We are extremely encouraged by the ongoing swell of interest as the value of our Fan Pass platform continues to resonate in the artist community," Friendable CEO Robert A. Rositano Jr. stated in a news release. "We believe the live streaming functionality, our full-circle offering and diverse revenue opportunities the platform offers will continue to drive exponential growth as management remains focused on building long-term shareholder value."

Management Team

Robert A. Rositano Jr. is the co-founder and CEO of Friendable Inc. He oversees the daily management and operational duties of all areas of the business. He has over 20 years of experience as a serial entrepreneur, bringing in over $60 million in liquidity events for the companies he has created or managed. Before starting Friendable Inc. with his brother, Rositano was a founding member of the internet's first IPO, Netcom Online Communications Inc. It was sold to ICG, then to EarthLink in 1995. He has been a co-founder of several successful ventures, including Simply Internet Inc., Nettaxi.com and America's Biggest Inc., among others. He also authored one of the first web directories for MacMillan Publishers.

Dean Rositano is the co-founder and Chief Technology Officer of Friendable Inc. He handles the day-to-day operations and guides the technical direction of the company. He has over 15 years of executive management, financial management, high technology operations and internet architecture experience. Before co-founding Friendable Inc., Rositano co-founded several other companies, including Checkmate Mobile Inc. and Latitude Venture Partners LLC, among others.

FuelPositive Corp. (TSX.V: NHHH) (OTC: NHHHF)

FuelPositive Corp. (TSX.V: NHHH) (OTC: NHHHF) is a growth stage company focused on licensing, partnership and acquisition opportunities building upon various technological achievements. The company is committed to providing commercially viable and sustainable clean energy solutions, including carbon-free ammonia (NH3), for use across a broad spectrum of industries and applications.

FuelPositive is headquartered in Toronto, Canada.

Hydrogen Economy Problems and FuelPositive's Carbon-Free Technology

The hydrogen economy is currently facing many challenges. Traditional NH3 manufacturing exists on a massive scale, but centralized facilities result in some of the world's most concentrated CO2 emissions. In total, an estimated 200 million metric tonnes of NH3 are consumed each year, with greater than 80% utilized by the agricultural sector. NH3 is also being positioned as a viable alternative to fossil fuels.

FuelPositive's flagship carbon-free ammonia technology provides an innovative solution to these environmental concerns. Developed by Dr. Ibrahim Dincer and his team, the company's platform allows for the in-situ production of NH3 in an entirely sustainable manner, using only water, air and sustainable electricity.

The production of hydrogen is energy intensive, but it is just one variable hindering the growth of the hydrogen economy. Other hurdles include:

Storage – The storage of hydrogen by compression or liquification are both cost prohibitive and unsustainable.
Distribution – The distribution network for effective hydrogen deployment has yet to be developed, as the extreme high-pressure distribution requirements to transport hydrogen would result in enormous infrastructure costs.
End Use – R&D on the transportation-related end use applications for hydrogen is in its infancy, but almost any vehicle on the road today can be easily converted to run on NH3 at a considerably lower cost per mile traveled when compared to traditional fossil fuels.

A key benefit of FuelPositive's patent-pending, first-of-its-kind carbon-free NH3 technology is its flexibility. The process allows for small, medium or large-scale production of NH3 on location, minimizing or even eliminating the challenges and volatility associated with storage and transportation to end use. As such, with an appropriately sized FuelPositive system and access to renewable energy, the end use applications for the company's platform are nearly infinite.

Manufacturing Partnership

On May 19, 2021, FuelPositive announced its selection of National Compressed Air Canada Ltd. ("NCA") to undertake manufacturing of the company's Phase 2 hydrogen-ammonia synthesizer commercial prototype systems for carbon-free ammonia production.

In a news release detailing the partnership, FuelPositive CEO Ian Clifford noted, "This critical milestone for FuelPositive will confirm the broad application potential for our technology and is the backbone of our Carbon-Free Hydrogen-NH3 offering. Partnering with the knowledgeable and experienced team at NCA on this commercialization project will bring our development-stage program to life."

Global Ammonia Market Outlook

The global ammonia market was valued at $52.71 billion in 2017 and is forecast to reach $81.42 billion by 2025, growing at a CAGR of 5.59%, according to data from Fior Markets (https://ibn.fm/1OfOB).

The agricultural industry consumes more than 80% of global NH3. Smaller percentages can be attributed to the waste, water treatment, refrigerants, antiseptic, textile, mining and pharmaceutical industries.

One of the most polluting industries on the planet consists of conventional agribusinesses. These polluters are responsible for more greenhouse emissions per year than transportation. This is where FuelPositive's technology is expected to be extremely beneficial.

Management Team

Ian Clifford is Director, CEO and Founder of FuelPositive Corp. He has over 25 years of experience in the fields of technology and marketing and has successfully led the company to global brand recognition through its unique energy solutions. Since 2006, Mr. Clifford has raised over $50 million in equity financing for FuelPositive. He also co-founded digIT Interactive, a full-service internet marketing company serving Fortune 500 clients, which he sold at the peak of the market in 2000.

Greg Gooch serves as a Director and President of FuelPositive. His multifaceted career in the electronics and finance industries has positioned him as a key advisor and funding partner to start-ups and new technology companies for over 40 years. Mr. Gooch has been involved with FuelPositive since its early days and has remained a significant supporter and consultant to the company over the years. He has a bachelor's from McGill University and an MBA from the University of Western Ontario.

Dr. Ibrahim Dincer is a scientific advisor to FuelPositive and is recognized as a pioneer and international leader in the area of sustainable energy technologies. Along with his team, Dr. Dincer invented the modular carbon-free ammonia (NH3) production technology that FuelPositive is commercializing. His area of specialty covers various topics including ammonia, hydrogen energy and fuel cells; renewable energy systems; energy storage systems and applications; carbon capturing technologies, and integrated and hybrid energy systems He is currently managing an exemplary team of researchers in this commercialization project.

Marek Warunkiewicz is the company's Communications & Branding Specialist. He brings more than 40 years of entrepreneurial expertise to the FuelPositive team, having held marketing, branding, advertising, project management and graphic design positions with various companies. Mr. Warunkiewicz has successfully created business-to-business marketing and advertising campaigns for a diverse group of clients ranging from high-tech to agriculture. He co-founded digIT Interactive and ZENN Motor Company alongside Ian Clifford.

Luna Clifford is the Director of Communications for FuelPositive. She has over 10 years of experience as a business owner and advisor, helping build and operate several successful start-up enterprises while managing complex stakeholder relationships. Ms. Clifford excels in strategic planning and team building, and she has completed extensive studies in the fields of communications and health care.

Gage Growth Corp. (CSE: GAGE) (OTC: GAEGF)

Gage Growth Corp. (CSE: GAGE) (OTC: GAEGF) is a leading vertically integrated operator in the cannabis industry led by the former CEO and Chairman of Canopy Growth Corp. (TSX: WEED) (NYSE: CGC), Bruce Linton. The company is currently focused exclusively on the Michigan market, working with the declared goal of building the fastest growing cannabis brand in the state.

One of the reasons Gage targeted Michigan as its location of choice is due to the state's fast-growing legal cannabis market and consumption habits amongst consumers. In 2018, Michigan became the 10th state to legalize the recreational use of cannabis. In light of such favorable market dynamics, Gage opened its first medical provisioning center (dispensary) shortly after, in 2019. The company now has 13 medical or adult-use locations open or in the works, with an additional 10+ planned to open during 2021. Gage's current portfolio features 19 Class C cultivation licenses across four cultivation assets and three processing licenses.

Current Asset and Brand Portfolio

Gage's current brand portfolio consists of five unique product classes: flower products, edibles, hardware, concentrates and vape pens/disposables.

The company has already created relationships with a wealth of exclusive brand partners, including some of the most illustrious brands in the country. Notably, Gage's exclusive partnership with Cookies, one of the most well-respected cannabis lifestyle brands in the United States, illustrates Gage's operational prowess in cultivating quality flower and operating its branded retail stores. Today, Gage operates the 8 Mile Cookies location in Detroit, Michigan, which is one of the top performing dispensaries in the state despite being a medical-only dispensary.

Committed to providing only products of the highest quality, Gage uses small-batch, indoor-grown, high-quality cannabis that is hand-trimmed and hung to dry. Gage ensures that every gram of cannabis sold is consistently of the highest quality and offers a superb customer experience.

The company currently has four cultivation assets, located at Monitor Township (expansion planned), Harrison Township, Warren and Lenox Township, and it operates one processing facility located in Harrison Township, with plans to operate another two processing facilities in Monitor Township and Lenox.

Its operating dispensaries include Ferndale (adult-use), Adrian (adult-use), Lansing (adult-use), Traverse City (medical) and Detroit (Cookies establishment – medical). Additional dispensaries coming soon include Battle Creek (adult-use), Kalamazoo #1 (adult-use), Bay City (adult-use), Grand Rapids (medical), Buena Vista (medical), Center Line (medical), Kalamazoo #2 (Cookies establishment – adult-use) and Lenox Township.

The company offers delivery within a one-hour radius of its dispensaries – a footprint that encompasses an estimated 90% of Michigan's population.

Financial Highlights

In Q1 2020, the company recorded sales of $5.8 million. This number grew substantially in Q2, reaching $11.9 million. Management estimates Q3 sales at roughly $13.1 million, marking a 157% growth in sales from January to September 2020, within a year of operations.

This increase reflects the company's significant expansion efforts since the beginning of 2020. Starting with only 200 pounds per month, Gage now estimates its monthly cultivation capacity at more than 1,000 pounds of product.

This increase in cultivation capacity has helped Gage promote rapid growth through its retail locations. Average basket size, which refers to the retail value of each consumer transaction, is estimated at $85 for the Michigan cannabis industry. As of August 2020, Gage has an average basket size of $180 at its locations, more than double the state average.

Michigan Medical and Adult-Use Marijuana Market Size

The recreational marijuana market in Michigan is expected to rival the numbers currently seen in Nevada and Colorado by 2023. Approximately 3% of Michigan's residents are medical marijuana cardholders – a much higher rate than many other medical markets – leading Brightfield to predict that the state's recreational market could triple in size between 2020 and 2023 (https://ibn.fm/9cO0h).

Michigan saw a steady increase in sales for the first three quarters of 2020, with a recorded growth rate of 502% from January to August. In August alone, $109 million in cannabis sales occurred within the state. The Marijuana Regulatory Agency estimates that the potential market size for cannabis within the state is around $3 billion.

Neither Gage nor the state has seen any significant drop in sales in the wake of the COVID-19 pandemic. On the contrary, demand has continued to grow steadily, as dispensaries were among the few businesses deemed essential and permitted to operate throughout the shutdown. All Gage and Cookies locations have remained operational, offering curbside pickup.

Management Team

Bruce Linton is the Executive Chairman of Gage Growth. He joined the company in 2019 and is the founder and former CEO and Chairman of Canopy Growth Corp. (TSX: WEED) (NYSE: CGC). Mr. Linton has extensive executive and board experience in a variety of industries and is considered to be a pioneer in the global cannabis industry. He provides incomparable support to the company's strategic and capital markets efforts.

Michael Hermiz is the Co-Founder and Director of Gage Growth, and he is also the founder of a federally licensed producer in Canada. Mr. Hermiz has had great success in various industries, including real estate, mortgage, telecommunications, import, export and many others.

Fabian Monaco is Gage's President and Director. He previously worked at XIB Financial Inc., GMP Securities L.P. and Scotiabank. In addition to his vast investment banking and legal background, Mr. Monaco has 10+ years of capital markets experience. His advisory experience in the cannabis industry is also extensive.

Dr. Rana Harb is a Director of Gage Growth. She has 25+ years of experience handling research, compliance, quality assurance and regulatory affairs. A significant portion of her regulatory and compliance history is in the cannabis industry. Dr. Harb has worked for many pharmaceutical companies worldwide, dealing with regulatory agencies such as the FDA, the EMA and Health Canada.

Mike Finos is the President (USA) and a Director of Gage Growth. He is the former COO of Horizon Global, the world's number one towing accessories company. He has experience with start-ups, M&A and business integration with both private and publicly traded companies. With 20+ years of operational leadership expertise, Mr. Finos has extensive knowledge relating to supply chain logistics, manufacturing and information technology.

David Watza is the Chief Financial Officer of Gage Growth. He is an experienced C-Suite executive and former CFO and board member of Perceptron Inc. (NASDAQ: PRCP). Mr. Watza has 30+ years of experience in finance, accounting, and operations, including time as a public company CFO.

Golden Triangle Ventures Inc. (OTC: GTVH) is a multifaceted consulting company pursuing ventures in the health, entertainment and technology industries, with many additional projects being developed that provide synergistic values to these divisions. The company aims to purchase, acquire and/or joint venture with established entities that management can help assist and develop into unique opportunities.

Golden Triangle Ventures Inc. (OTC: GTVH) is a multifaceted consulting company pursuing ventures in the health, entertainment and technology industries, with many additional projects being developed that provide synergistic values to these divisions. The company aims to purchase, acquire and/or joint venture with established entities that management can help assist and develop into unique opportunities.

Additionally, GTVH provides a professional corporate representation service to different companies in these sectors while consulting on a variety of business development objectives. The goods and services represented are driven by innovators who have passion and commitment to these marketplaces.

The company plans to utilize relationships and create a platform for new and existing businesses to strengthen their products and/or services. The three points of the Golden Triangle exclusively represent these three sectors in which the company aims to do business.

Health Division – Global Health Services

Global Health Services is a wholly owned subsidiary of Golden Triangle Ventures (operating under its Health Division). Dedicated to the promotion of well-being and natural wellness, the company currently does business in the industrial hemp/CBD industry. Additionally, the company has a vision to promote, market and generate sales for a myriad of products and services which include a full retail line of high-end, all-natural health, wellness and beauty products.

To help achieve this vision, Global Health Services is in the process of further developing an extensive online portal that will support the multiple verticals under the company and provide a one-stop-shop for all of the company's products and services. Moreover, to support overarching business goals, senior management tirelessly works on acquiring and building an array of profitable assets and projects.

Entertainment Division – Lavish Entertainment

Lavish Entertainment (EpicRaves) is a wholly owned subsidiary of Golden Triangle Ventures under its Entertainment Division. Operating out of Las Vegas, Nevada, the company started doing business in 2017 and was established with a vision of becoming a nationally recognized concert production company. The company currently has more than 30,000 national followers and nearly 100 team members who have helped the company successfully organize some of the most exciting Electronic Dance Music concerts in Las Vegas.

Lavish Entertainment is currently doing business as EpicRaves, which will eventually become a wholly owned subsidiary of Lavish Entertainment as the company expands its business into a variety of other forms of entertainment. The company is currently building a unique virtual reality platform to help expand on its live events, and it is working to acquire a 68,000 sq. ft. event center with a vision to develop one of the most advanced event centers in the world.

Technology Division – HyFrontier Technology

HyFrontier Technologies is a wholly owned subsidiary of Golden Triangle Ventures under its Technology Division. The company owns a patent-pending process and device technology called HyGrO, which is a molecular hydrogen and oxygen delivery system for agriculture. Golden Triangle Ventures is assisting the company in commercializing the HyGrO unit for farm and home use in markets across the globe. HyFrontier Technologies has a mission to improve global crop production efficiency by producing hydrogen and oxygen directly in the water stream.

This technology can be used on any species of plant life in nearly any grow medium. Additionally, the system can be retrofitted to wellheads for large-scale agricultural projects, indoor grow operations and small farms or utilized for a multitude of residential home and garden applications. In-house testing has shown evidence that hydrogen is capable of increasing crop yields by up to 25% and, in many circumstances, a much higher amount. Larger root systems and better overall plant health were also observed by watering plants with the HyGrO unit. Universities and multiple third-party testing facilities are currently working to validate the HyGrO technology, and all preliminary results are extremely positive.

To push the development and commercialization of the technology, management is now in the process of moving the company headquarters from Colorado to Florida, which will transition its operations into a 7,800 sq. ft. state-of-the-art manufacturing facility. The company recently executed a three-year lease with an option to purchase the entire 24,000 sq. ft. building, which will help the business in achieving its ultimate goal of commercializing this technology to the world.

Food & Wine Division – Napa Wine Brands

Napa Wine Brands is a wholly owned subsidiary of Golden Triangle Ventures which is a synergistic business with a mission of providing a world-class portfolio of unique brands birthed from Napa Valley and Sonoma Valley in the heart of California's Wine Country.

The company has a commitment to manufacture and distribute specialty wines, foods and unique items while tapping into an array of hidden markets in the food and beverage industry. With extensive resources and award-winning products, Napa Wine Brands aims to develop some of the most desirable products in today's market. Originated by some of the most profound experts in Napa Valley, the company's vision is to broaden the horizon of a traditional food and wine company by creating a platform different than anything seen in the Northern Hemisphere.

Napa Wine Brands has an array of fully developed products and services that provide value to the other divisions under Golden Triangle Ventures. The company is now preparing the launch of several brands, products and services that are market-ready and will immediately turn into cash-positive businesses. Golden Triangle Ventures will provide a full support system and assist management of Napa Wine Brands in growing this company into another fun, exciting and profitable division of Golden Triangle Ventures.

Recent Updates

Management Team

Steffan Dalsgaard is the Founder & Executive Chairman of Golden Triangle. He has a background in business development, with over a decade of experience representing and consulting with dozens of private and public companies. Mr. Dalsgaard consults with companies on all of their corporate objectives while providing a professional and corporate face to their organizations. He has built a strong reputation in the public relations industry and has a mission to work with emerging growth companies that are positioned to become significant businesses in their respective fields.

Robert DuBose is the company's Chief Innovations Officer & Director and the CEO of HyFrontier Technologies Inc. Mr. DuBose is responsible for the success of the HyGrO product in the agricultural market. His experience in the design and production of hydrogen equipment goes back more than a decade, including PEMFC technologies since 2009 with his company, Aquafuel Inc. Mr. DuBose was raised in the farming and machine shop business, where he learned firsthand how much work and love goes into a successful crop, as well as how elements, which are out of the farmers control, can have adverse effects on finances. His belief that being able to deliver a solution to increase growth, yield, health, stamina of crops and profitability for farmers would be a win-win for all led him to create the HyGrO product.

Stuart Seim is the Chief Development Officer & Director of Golden Triangle. He began his career as an associate professor at the University of Manitoba in the field of outdoor and environmental education after receiving his master's degree and completing advanced educational studies. Coming from a family with an extensive financial background, Mr. Seim became a stockbroker for major regional financial firm Robert W. Baird. In a short time, he became the Branch Manager for Baird in Minneapolis, Minnesota, while also serving as a Managing Director for Baird. During this time, Mr. Seim also served on the board of an industrial hearing company, which he helped to launch as a new company (The TK Group). Mr. Seim currently resides in Colorado, where he is an advisor to several organizations.

Genprex Inc. (NASDAQ: GNPX)

Genprex Inc. (NASDAQ: GNPX)is a clinical-stage gene therapy company developing potentially life-changing technologies for cancer patients based upon a unique proprietary technology platform, including Genprex's initial product candidate, Oncoprex™ immunogene therapy for non-small cell lung cancer (NSCLC). Genprex's platform technologies are designed to administer cancer-fighting genes by encapsulating them into nanoscale hollow spheres called nanovesicles, which are then administered intravenously and taken up by tumor cells where they express proteins that are missing or found in low quantities.

Research and Development

Genprex holds a portfolio of 30 issued and two pending patents covering its technologies and targeted molecular therapies. The company's research and development program is focused on identifying and developing leading-edge gene therapies that can be used alone or in combination with other therapies for treatment of cancer.

Genprex's initial product candidate is Oncoprex™, an immunogene therapy for the treatment of non-small cell lung cancer (NSCLC). Oncoprex works by interrupting cell signaling pathways that cause replication and proliferation of cancer cells, re-establishes pathways for apoptosis (or programmed cell death) in cancer cells, and modulates the immune response against cancer cells. Oncoprex has also been shown to block mechanisms that create drug resistance.

Preclinical research is being conducted with the goal of developing Oncoprex to be administered with targeted therapies in other solid tumors, and with immunotherapies in NSCLC and other solid tumors. In addition, Genprex has conducted and plans to continue research into other tumor suppressor genes associated with chromosome 3p21.3, as well as other potential applications of the company's immunogene therapy platform.

Clinical Trials

Genprex is currently conducting the second phase of a phase I/II clinical trial at the University of Texas MD Anderson Cancer Center in Houston. The company plans to expand its clinical program by adding a new clinical study evaluating Oncoprex™ in combination with a checkpoint inhibitor for treatment of Stage IV or recurrent NSCLC. In research presented at the 2017 Annual Meeting of the American Association of Cancer Research in Washington, D.C., Genprex's collaborators showed that TUSC2 in combination with PD-1 checkpoint inhibition has a significantly greater anti-tumor effect in lung cancer than either agent alone. The research also shows that TUSC2 in combination with PD-1 blockade has synergistic activity in upregulating natural killer (NK) cells, correlating with prolonged survival in mice.

TUSC2 (Tumor Suppressor Candidate 2) is a tumor suppressor gene that is absent or deficient in cancer cells of many different cancer types.

The Market

Genprex technologies seek to bridge a critical gap by combining with targeted therapies and immunotherapies to provide treatments to large patient populations who would otherwise not be candidates for those therapies or who have become resistant to them. Genprex technologies are being developed to overcome genomic limitations which are inherent in targeted therapies and immunotherapies in order to provide new treatment solutions to large cancer populations, such as those with lung cancer.

Each year, more people die of lung cancer than of colon, breast and prostate cancers combined. NSCLC is the most common type of lung cancer, accounting for about 85 percent of all lung cancers, according to the American Cancer Society ("ACS"). Despite radical advances in drug development and novel therapeutic standards, survival for late stage lung cancer has not improved significantly in the past 25 years.

Senior Management

Chairman and Chief Executive Officer J. Rodney Varner, JD, is a co-founder of Genprex and has served in these roles since August 2012. He has more than 35 years of legal experience with large and small law firms and as outside general counsel of a Nasdaq-listed company. Varner has served as counsel in company formation, mergers and acquisitions, capital raising, other business transactions, protection of trade secrets and other intellectual property, real estate, and business litigation. He is a member of the State Bar of Texas and has been admitted to practice before the U.S. Court of Appeals for the Fifth Court and the U.S. Tax Court.

Julien L. Pham, M.D., MPH, is president and chief operating officer of Genprex. In March 2013, Dr. Pham co-founded RubiconMD, a healthcare IT company that connects primary care providers to specialists for additional guidance and opinions on medical cases and served as its chief medical officer. He has served on the faculty at Harvard Medical School's Brigham and Women's Hospital and is a board-certified internal medicine doctor and nephrologist.

Ryan M. Confer, MS, has served as Genprex chief financial officer since September 2016. Confer has more than 10 years of executive experience in planning, launching, developing, and growing emerging technology companies and has served in the chief operating and chief financial roles for non-profit and for-profit entities since 2008. Confer has also served as an international business development consultant for the University of Texas at Austin's IC2 Institute, where he focused on evaluating the commercialization potential of nascent technologies in domestic and international markets applicable to technology incubator programs associated with the University. Confer holds a BS in finance and legal studies from Bloomsburg University of Pennsylvania and an MS in technology commercialization from the McCombs School of Business at the University of Texas at Austin.

Jan Stevens, RN, is vice president of Clinical Operations. Stevens has nearly 20 years of comprehensive clinical operations experience in the biopharma industry and a specialization in early-to-late stage oncology companies. Stevens joined the company to help support the various clinical development programs for Oncoprex™.

Chalice Brands Ltd. (CSE: CHAL) (OTCQB: CHALF)

Chalice Brands Ltd. (CSE: CHAL) (OTCQB: CHALF) is a premier consumer-driven cannabis company powered by the Chalice retail and consumer brands. Chalice Brands takes a diversified approach to growth through innovation, strategic partnerships and retail expansion, as well as a brand portfolio focusing on health and wellness. The company features best in class retail cannabis experiences backed by cultivation, processing and developing wholesale distribution. With over 160 employees, Chalice Brands is one of the largest cannabis operators in Oregon. The company holds licensing in Oregon, as well as partnerships for manufacturing and distribution in California. Its current product portfolio includes recognizable brands such as Chalice(TM), Elysium Fields(TM), GOLDEN(TM), Jackpot(TM) and RXO(TM).

Brands

Chalice Brands offers an innovative product line that addresses current market needs and looks forward to meet emerging trends. The company's goal is to offer something for everyone through the wholesale and retail marketplaces. Its current product offerings include:

Chalice(TM)
The Chalice Farms(TM) brand is focused on how cannabis enhances lives and ignites purpose. By offering the highest quality of cannabis in an array of flower, extracts, oils, edibles and full-body care products, the brand provides full efficacy in both the retail and wholesale markets. The Chalice Farms team has over 100 years of combined cannabis experience and continues to be an industry leader for both medical and recreational cannabis use – providing state-of-the-art farming practices, excellent retail and complete product innovation.

Elysium Fields(TM)
Elysium Fields(TM) is a "soil-to-oil" craft cannabis brand intended for cannabis connoisseurs who want the highest quality THC and boldest terpene flavors. Made from small-batch live resin, Elysium Fields creates an experience described as a remarkable entourage effect. The C-Cell cartridge has a 30% strain specific HTE with a 70% high THC distillate. The resin is created from a sustainable, organic garden flower that is flash-frozen upon harvest to preserve the terpenes for a heavenly experience.

RXO(TM)
RXO(TM) features Chalice Farms' purest and most versatile Rick Simpson Oil products. RXO was developed by the Steele brothers in collaboration with medical professionals and is a potent, strain-specific Ethanol Hash Oil (EHO) purified through a proprietary process. Through this process, various consumption methods can be accommodated, including edible, topical, sublingual and smoking (shatter and vape).

GOLDEN(TM)
GOLDEN(TM) offers a wide variety of craft cannabis products for a diverse population of cannabis users. Sourced from the finest raw materials from local growers, GOLDEN products are high-quality and innovative. Premium cannabis distillate vaporizer cartridges and fruit chew edibles made from organic ingredients are made using the most flavorful terpenes for enhanced health, wellness and enjoyment. Products are distributed online and through Chalice Farms or other dispensary partners.

Jackpot(TM)
Jackpot(TM) products offer a powerful combination of flavor and potency. With 70% THC content in each cartridge, Jackpot adds full-spectrum cannabinoids and flavorful infused terpenes in short-run limited strains for on-the-go fun seekers. The quality hardware of the cartridges makes them easily recyclable and guarantees to produce a large volume draw each time.

Financial Results

On May 25, 2021, Chalice Brands announced its financial results for the first quarter of 2021. Among the highlights, the company reported:

Record quarterly revenues from continuing operations of $5.5 million, marking an 18% year-over-year increase compared to $4.7 million for the same period in 2020.
Gross profit for the three-month period of $2.5 million on 45% gross margin, compared to $1.7 million in gross profit on a 37% gross margin in 2020.
Its second consecutive quarter of positive adjusted EBITDA, recording approximately $370,000, or 7%, and continuing to demonstrate that the company's Oregon operations are capable of covering corporate overhead costs.

In announcing the results, Jeff Yapp, CEO of Chalice Brands, stated, "Continued profitable operations and accretive acquisitions should set us up for a record breaking second half of 2021. We continue to look forward to favorable federal regulation changes while we grow Fifth & Root to showcase our brand portfolio nationally. Our team is energized and focused on growth as we remain disciplined in our allocation of capital."

Cannabis Market Outlook

In 2020, the legal cannabis market was valued at approximately $23 billion, and it is expected to top $73.6 billion in revenue by 2027, growing at a CAGR of 18.1% during the forecast period (https://ibn.fm/LdkhG). One of the biggest factors driving the cannabis market's growth is legalization around the world.

As cannabis sales generally increased during the pandemic, Chalice Brands achieved record financials for Q4 2020, reporting quarterly revenue of $5.5 million, a year-over-year increase of 53%. The fourth quarter of 2020 also marked the company's first quarter with positive adjusted EBITDA, reporting approximately $342,000 (https://ibn.fm/QMqrF).

Chalice Brands is uniquely positioned to capitalize on the growth of both the medicinal and recreational marijuana market segments through a rich product offering that successfully addresses current consumer needs.

Management Team

Jeff Yapp is the CEO and President of Chalice Brands Ltd. He has created a culture at Chalice Brands that operates under his mantra of 'Crawl, Walk, Run'. He is an accomplished entrepreneur and corporate executive who has built a successful career through his ability to recognize opportunity, even when it isn't obvious. Mr. Yapp has an extensive background in retail, marketing and entertainment. In the past, he has been committed to bringing innovation to Fortune 25 companies such as Microsoft, Kraft Foods, PepsiCo and more. As a strategic partner for Microsoft, he is an integral driver of growth for online and retail operations. He graduated with honors from the University of Michigan, majoring in Business Administration. He also graduated with honors from JL Kellogg School of Management at Northwestern University.

John Varghese is the Executive Chair of Chalice Brands and is responsible for all capital markets initiatives at the company. His background is in mergers and acquisitions, investing, operations and capital markets, with professional experience that ranges from private equity, venture capital and investment banking to senior management positions and director roles in both private and public companies. He has served on over 20 boards, acting as the chairman of six of them.

Andrew Marchington is the company's CFO. His public accounting career experience includes time with start-up, high-growth and enterprise-level organizations, including five years of prior cannabis industry experience. He has a rich understanding of the priorities and best practices within accounting, finance and management. Mr. Marchington's past experience includes time with companies like Deloitte, Moss Adams, Cambia Health Solutions and C21 Investments.

John Ford, Chalice Brands' Chief Revenue Officer and VP of Retail, is a seasoned and dynamic retail leader with extensive experience in the retail industry who has led the launch of major retail brands such as Apple and Microsoft in China and Australia. His goal is to help retailers transition their businesses to modern experiential locations where customers can engage with products and brands in new ways. At Apple, Mr. Ford was the only field expat sent to launch Apple Retail in China. He set several records for Apple while in China, not just in sales but also in inventory management and employee turnover. Mr. Ford left Apple to lead Microsoft's international retail expansion, where he also managed its e-commerce presence.

GoldHaven Resources Corp. (CSE: GOH) (OTCQB: GHVNF)

GoldHaven Resources Corp. (CSE: GOH) (OTCQB: GHVNF)(formerly Altum Resources Corp.), a Canada-based company engaged in the business of acquiring and exploring mineral resource properties, recently announced its entry into agreements to acquire seven advanced gold projects in the Maricunga Gold Belt of Chile that hosts over 100 million ounces of gold within the last 10 years.

Chilean Gold Properties Being Acquired

On April 17, 2020, GoldHaven Resources entered into an agreement to purchase a 100% interest in two gold projects located in the Maricunga Gold Belt of Northern Chile. The first property, Rio Loa, is located 25 kilometers south of Gold Fields Ltd.'s Salares Norte, where, this year, a five-million-ounce discovery was made. The second property, Coya, is located only 10 kilometers east of the Kinross La Coipa open pit mine, which has produced over 7.5 million ounces of gold to date.

Rio Loa Project

Initial geophysical studies of the Rio Loa site have exposed highly anomalous ardennite and lead values, a key characteristic of gold mineralization within silicified resistive bodies. The studies have also produced initial findings which are similar to those seen at contiguous mines, such as Salares Norte (operated by Gold Fields), which has over five million ounces in estimated gold deposits.

The potential economics for the site look particularly promising when taking the unit costs at the neighboring Salares Norte mine into account. Gold Fields has estimated that its production AISC (all-in sustainable costs) will approximate $552 per ounce and have forecast a 2.3-year payback period for its initial investment, assuming a $1,300 per ounce gold price.

Coya Project

The Coya site is located within close proximity to one of the richest and largest epithermal gold and silver districts in Chile and is in close proximity to active mining sites, specifically the La Coipa mine owned by Kinross. A study carried out in 2017-2018 on the Coya site of 796 rock chip samples found favorable gold and silver values, in some cases ranking as high as 764 grams/tonne of gold and 719 grams/tonne of silver – values which are near certain indicators of potential gold and silver deposits. The La Coipa mine (Kinross) has produced over 6.9 million ounces of gold to date.

On August 11, 2020, GoldHaven Resources acquired five potential gold projects in the Maricunga Gold Belt of Northern Chile. The Maricunga hosts discoveries within the last 10 years of over 100 million ounces of gold and over 450 million ounces of silver. These newly acquired properties are in close proximity to seven other mines, which possess an estimated aggregate of 81 million ounces of gold in total reserves.

GoldHaven's five new projects cover a total area of approximately 22,600 hectares, or 226 square kilometers, located in the northern portion of the Maricunga Belt in proximity to the 5 million-ounce gold equivalent Salares Norte project owned by Gold Fields. Gold Fields announced in April 2020 its intention to proceed with the development of Salares Norte at a cost of $860 million, with a $138 million expenditure budgeted for 2020.

The Maricunga Belt extends approximately 150 kilometers north-south and 30 kilometers east-west, straddling the border between Chile and Argentina. This region hosts known mineral resources of more than 100 million ounces of gold, 450 million ounces of silver and 1.3 billion pounds of copper.

The Maricunga project's opportunity came about as a result of a $150 million initiative launched by the Chilean Economic Development Agency ("CORFO"), with the objective of encouraging exploration and mining prosperity in Chile and strengthening Chile's position as a world leader in the sector.

As part of CORFO's program, a total of $15.3 million was given to private equity fund IMT Exploration to evaluate 403 projects, beginning in 2011. This led to a generative program carried out from 2016 to 2019, resulting in 126 potential epithermal targets from which 57 field evaluations were made. Due diligence work followed on 19 of these. Work programs were then conducted, including geological mapping, rock and soil sampling and TerraSpec (PIMA) analyses on geochemical grids for alteration mapping, and, as a result, the five high-priority Maricunga projects were identified. No drilling has been carried out on any of the Maricunga projects.

Securing Financing for Upcoming Operations

In conjunction with its announcement regarding its acquisition of five Chilean mining interests, GoldHaven Resources also detailed plans for a non-brokered private placement of 11.5 million units at a price of $0.35 per unit, for gross proceeds of $4,025,000. Each unit will consist of one share of the company and one warrant, the latter of which can be exercised to acquire an additional share of the company for a period of 18 months from the date of issuance at a price of $0.50 per share. Net proceeds from the offering are intended to be used to fund general expenses, as well as exploration and drilling of its mineral properties.

Gold Prices Hit Record High in 2020

Gold prices have been on a remarkable run in 2020, breaking above $2,000 per ounce for the first time on record. Having begun the year at $1,515 per ounce, the precious metal has seen a huge surge on the back of widespread economic uncertainty stemming from governments' worldwide propensity to expand the money supply, from the reduction of the value of the U.S. dollar as expressed by the decrease in the U.S. dollar index, and from the very real economic effects of the COVID-19 pandemic.

Global central banks have carried out 144 interest rate cuts thus far in 2020, reducing rates by a cumulative 5,035 basis points (http://nnw.fm/jzZt0). Meanwhile, the IMF has estimated that global governments have introduced fiscal support measures amounting to over $9 trillion since the start of the pandemic (http://nnw.fm/Or9rI). The resulting weakness in the U.S. dollar and eventual inflationary pressures stemming from these measures has prompted a number of investment banks to boost their near-term outlooks for gold prices, with Bank of America raising its 18-month gold price target to $3,000 per ounce (http://nnw.fm/PQJtc).

Leadership Team

David Smith, President, CEO and Director, has been immersed in the mining industry for the last eight years, working in corporate development and finance. Prior to GoldHaven Resources, Smith cofounded a multifaceted real estate development and sales company, which has now been in operation for over 35 years. He also cofounded two successful environment-focused companies listed on the Toronto Stock Exchange. Both companies were sold independently and returned a significant profit for shareholders.

Darryl Jones, Chief Financial Officer, is a finance executive and CPA with over 30 years of public company and project buildout experience. Most recently, Jones served as the CFO of Lupaka Gold Corp., retiring in June 2018. Prior to that, Jones serves as CFO of Corriente Resources, which was sold to CRCC-Tongguan in May 2010 for C$680 million.

Patrick Burns, VP Exploration and Director, is a Canadian geologist with over 40 years of experience throughout the Caribbean and Central and South America. He played a direct role in the discovery of the Escondida porphyry copper deposit in Chile and has been involved in publicly traded mining companies, predominantly in Chile, for 35 years.

Marla Ritchie, Corporate Secretary, brings over 25 years of experience in public markets to the GoldHaven team. Throughout this time, she has worked as an administrator and corporate secretary specializing in resource-based exploration companies. Currently, Ritchie is the corporate secretary for several companies, including International Tower Hill Mines Ltd. and Trevali Mining Corp.

Gordon Ellis, Director; has over 50 years' experience in mining and resource development. A professional engineer and entrepreneur, he has held multiple senior management and director roles with public mining companies, as well as a multi-billion-dollar ETF fund. Ellis holds an MBA in international finance and a Chartered Directors designation.

Scott Dunbar, Director is a professor and head of multiple departments at the University of British Columbia, including mineral extraction and mining innovation, as well as mining engineering. He has been involved in projects around the world in regard to mining exploration, geotechnical engineering and mine design. Dunbar received his PhD in geophysics and civil engineering from Stanford University.

Grapefruit USA Inc. (OTCQB: GPFT)

Grapefruit USA Inc. (OTCQB: GPFT) is a Delaware corporation that is a fully licensed premier cannabis manufacturer and distributor in the legal cannabis marketplace with its own patented and branded line of products.

The company manufactures its patented product line and distributes it, along with other cannabis products, to all properly licensed cannabis product businesses.

Grapefruit is the only cannabis company that has harnessed cutting edge science and technology to bring patented, truly disruptive products to the medicinal and recreational cannabis marketplace, fundamentally changing the way individuals use THC, CBDs and hemp-derived CBDs and capitalizing on the rise in demand for these unique products.

Headquartered in Los Angeles, California, the company has held licensing in the state for manufacturing and distributing cannabis since 2018. Grapefruit currently owns and operates a California-licensed cannabis extraction laboratory and a licensed wholesale distribution facility in the Coachillin' Canna-Business Park near Palm Springs, California. Grapefruit is managed by a team of experts who possess the experience, skills and resources required to succeed in the competitive cannabis marketplace.

Hourglass™ Topical Delivery Cream

Grapefruit's patented Hourglass™ topical delivery cream has solved the previously insurmountable difficulties of efficient skin absorption of THC and other cannabinoids.

Hourglass™ allows users to experience a sustained and holistic delivery of THC/cannabinoids providing "the entourage effect" following initial application to the skin. Additional applications may be made confidently and discreetly at the user's discretion. There simply is no other product on the planet which successfully utilizes a patented time release THC and CBD delivery mechanism to deliver the holistic benefits of cannabis to those who need it.*

Hourglass™ is a unique, highly concentrated full spectrum time-release topical delivery cream that releases a holistic amount of THC, along with a wide range of cannabinoids (or just CBD), over a four- to eight-hour period.* The formula then comes off through the natural sloughing process of dead skin cells. Hourglass provides many holistic benefits, all of which promote health and wellness as it's number one goal.

Hourglass™ provides users with an entourage effect of THC plus a wide range of cannabinoids, including CBD, Cannabinol (CBN), Cannabigerol (CBG), Delta-8, Tetrahydrocannabivarin (THCV), and Cannabielsoin (CBE) in a Patchless Patch™ system that is novel and proprietary to the company.

Hourglass™ Topical Delivery Cream has fundamentally changed the way individuals use THC and cannabinoids to obtain their holistic benefits.* As a result, smoking cannabis or hemp flowers and orally consuming edibles, which are metabolized in the gut and liver resulting in uneven reactions, are no longer the exclusive ways to receive both the medicinal and recreational benefits of THC/cannabinoids.* Now for the first time in history, there is an effective, easy to use third choice – Hourglass™ by Grapefruit.

*This product is not regulated by the FDA and is not intended to cure, mitigate, treat or prevent disease.

Grapefruit Cannabis Services

Grapefruit distributes cannabis flower and cannabis products, including its own proprietary products, as well as a wide range of services, to other properly licensed cannabis product businesses. These products and services include:

Distribution – As a premier licensed distributor, Grapefruit handles the distribution of all-things cannabis throughout California, specializing in bulk AAA exotic indoor flowers sourced from farms located in the state. The wholesale distribution arm facilitates flowers, fresh and dry frozen, and oil transactions in bulk wholesale form. Its wholesale distribution arm distributes its patented Hourglass™ topical delivery cream.
Manufacturing – The company owns and operates a fully licensed and compliant ethanol extraction lab that produces a high-quality distillate. This THC Honey Oil distillate is a universal product used in everything, including infused edibles, tinctures, creams and even vape cartridges. Its patented Hourglass™ cream is also manufactured exclusively at Grapefruit's Coachillin lab facility by highly trained Grapefruit personnel.
Hourglass™ Topical THC+CBD Delivery Cream – The company's patented Hourglass™ Topical Delivery Cream has solved the inherent difficulties of efficient skin absorption of THC and cannabinoids such as CBD, CBN, CBG and CBC, as well as hemp-derived CBDs and cannabinoids. Hourglass™ is a truly novel and disruptive delivery technology which fundamentally changes the way individuals will use THC and CBD to obtain their holistic benefits.*
Rainbow Dreams – Rainbow Dreams is the company's lifestyle brand designed for the recreational cannabis marketplace. The brand captures the party-mode of the 1970s and offers vape carts with unique cannabis strains and natural flavors. The product fulfills an important marketplace niche – a top-shelf product that is competitively priced.

Market Outlook

The global cannabis market was valued at $10.6 billion in 2018. During the forecast period from 2019 to 2026, the market is expected to grow at a CAGR of 32.92%, reaching a projected value of $97.35 billion by the end of 2026 (https://nnw.fm/eTMSX).

Cannabis legalization has been gaining momentum around the world. Grapefruit is currently in a position to disrupt the industry – both the medicinal and recreational sectors – with proprietary products and manufacturing processes that harness the power of cutting-edge science and technology.

Management Team

Bradley J. Yourist is the Chief Executive Officer of Grapefruit. Mr. Yourist has been a follower of the medical cannabis market since the late 1990s, which allows him to understand the distribution model and the legal issues facing the market. He has also seen the benefit of cannabinoids in the medical industry. He understands the planning and operations of Grapefruit's cannabis distribution arm and extraction lab and was instrumental in the planning for the facility.

Daniel J. Yourist is the Chief Operating Officer of Grapefruit. He is a licensed attorney in the state of California and a Real Estate Broker. Mr. Yourist is a licensing expert in the cannabis space and has gained extensive experience in all areas of managing a cannabis business in California. He ensures that every aspect of the company is run in accordance with state and local cannabis laws and regulations.

Green Hygienics Holdings Inc. (OTCQB: GRYN)

Green Hygienics Holdings Inc. (OTCQB: GRYN) is a California-based innovative technology-driven enterprise focused on the high standard cultivation and processing of industrial hemp and manufacturing of pharmaceutical-grade bioactive cannabinoids.

The company aims to be a leader in compliance and capabilities in the hemp and cannabinoid supply marketplace. By leveraging state of the art technologies, the company intends to open up a whole new world of novel cannabinoids and targeted bio-delivery technologies never before explored, solving the issues of stability, pharmacokinetics, biological tissue penetration and bioavailability.

Dedicated to creating the hemp industry's safest and finest quality products, the company will be uniquely positioned to deliver product efficacy and supply chain solutions to consumers, as well as to leverage these within its own products and brand portfolio.

USDA Organic Certification and FDA Registration

On August 26, 2020, Green Hygienics registered with the U.S. Food and Drug Administration pursuant to the Federal Food Drug and Cosmetic Act, as amended by the Bioterrorism Act of 2002. This registration strengthens the company's core mission to provide product efficacy to the pharmaceutical industry and consumers alike.

On September 30, 2020, Green Hygienics was granted USDA Organic Certification (7 CFR Part 205) for the cultivation and post-harvest processing of industrial hemp by the California Certified Organic Farmers for its Sol Valley Ranch property. This certification further enables the company to supply certified organic hemp products to national and international markets.

Market Opportunity

Green Hygienics is focused on finding, acquiring and developing strategically positioned businesses, as well as the best innovations within the hemp industry – a fast-progressing market with remarkable opportunities for growth. The industrial hemp market is expected to reach $5.33 billion in 2020 and is projected to rise to $15.26 billion by 2027, achieving a CAGR of 15.8%, per Grand View Research.

Capital Structure

GRYN has less than 42 million shares outstanding, fully diluted. The company has just 7.2 million common shares in float and boasts a balance sheet with no toxic debt or overhang.

Key Management

Dr. Levan Darjania serves as the company's Chief Science Officer. Darjania has over 26 years of experience in biotechnology and pharmaceutical drug development. His research and development experience has led him to develop many in-house and collaborative R&D programs over the course of his career.

Kyle MacKinnon serves as GRYN's Chief Operating Officer. He has extensive knowledge in cannabis processing and was previously the Business Development Manager of Advanced Extraction Systems Inc., a leader in CO2 Supercritical Fluid Extraction. MacKinnon brings over 20 years of sales and management experience to the company.

Ronald Loudoun is the President, CEO, Secretary and Director of Green Hygienics. He received an undergraduate business degree from the British Columbia Institute of Technology. Before joining Green Hygienics, he was the founder and a director of renewable energy firm Archer CleanTech Inc.

Jerry Halamuda is the Senior Vice President of Business Development of the company's Agriculture Division. He has an extensive career working in the agriculture and horticulture industry. Halamuda has founded, managed and operated multiple successful companies, including Color Spot Nurseries.

John Gildea is GRYN's Senior Vice President of Corporate Development. He has over 20 years of experience working within the private and public markets. His expertise includes negotiating and structuring private and public financing and mergers. During the course of his work, Gildea has established trusted relationships with a network of equity and capital partners.

Healthtech Solutions Inc. (OTC: HLTT)

Healthtech Solutions Inc. (OTC: HLTT), through its Mediscan Inc. subsidiary, created a cloud-based software for ultrasound technology that reconstructs the analog two-dimensional grayscale visual image into a digital three-dimensional, high-definition quantifiable format.

The Mediscan software application dramatically increases the medical professional's ability to use existing ultrasound devices at the point of care to derive meaningful data-driven clinical evaluations of a patient's pathology or trauma, facilitate support for treatment options, monitor the patient's ongoing progress or regress, and document compliance with required protocols and procedures. The Mediscan application also integrates with all popular EMR systems.

Healthtech Solutions Inc. acquired all of Mediscan's capital stock in a reverse acquisition transaction on November 13, 2020. On November 23, 2020, the shareholders of Healthtech Solutions Inc. consented to a resolution changing its name to Healthtech Solutions Inc.

The company's operational focus for the immediate future will be on Mediscan's continuing research and development of imaging, development of other medical solutions, and making strategic investments.

Mediscan Technology

Mediscan software transforms an ultrasound analog 2D grayscale image into a digital 3D HD format. When paired with a portable ultrasound machine, the software application can enable these detailed and quantifiable scans by on-the-scene medical professionals, such primary care physicians, specialists and technical support staff, as well as sports trainers, emergency medical services (EMS) personnel, and technicians in isolation wards and emergency rooms.

Once an image has been captured in 2D, it is converted using a cloud-based software application process – a process that takes approximately one minute. The completed 3D image is viewed on the medical professional's computer monitor, pad or smartphone at the point of service. This technique can generate 3D medical images of different organs, such as the heart, lungs, tendons, skin and nerves.

This cloud-based software application for ultrasound devices is easy to use anywhere there is an internet connection. The application provides the convenience of point of care ultrasound with the image quality of CT or X-ray and the safety of very expensive MRI technology. For patients, it provides a convenient and comfortable medical experience.

Mediscan has filed two patent applications with the United States Patent and Trademark Office, both for a System Method, Apparatus, and Computer Program Product for Ultrasonic Clinical Decision Support (https://ibn.fm/lpImS).

The technology will initially be available as medical software-as-a-service (SaaS), resulting in cost-efficiency. The SaaS model eliminates the customer's need for external hardware and software solutions, as well as technical maintenance. The SaaS model is already widely used in the health care industry, most notably for clinical information systems and supply chain management, revenue cycle management and billing. Benefits include increased patient and physician satisfaction, lower operational costs, better workflows and more. Per company data, the Mediscan system is fast and efficient, which could generate a significant cost reduction.

Health and Wellness Applications

Mediscan's technology has shown success in musculoskeletal (MSK), lung and cardiac imaging, enabling rapid pathology evaluation. Scanning the lung and or the MSK sub-system, the application directly images the target area, saves it as a reference, and then compares it to previous images, helping to determine if the patient is progressing or regressing.

The cardiac application combines imaging with a therapy system that detects and classifies cardiac myopathy conditions via an "entrainment" process similar to that used in treating tachycardia. This application also features a comparison function where the latest imagery is interpreted against previous vetted cardiac images to detect progression or regression.

Mediscan's technology can also be utilized on the wellness market for diagnostics and support in a wide range of situations, such as sports injuries, physical therapy and dermatological indications.

COVID-19 Applications

COVID-19 causes complications with patients' cardiovascular and pulmonary systems. Mediscan's technology could help meet the growing need for advanced diagnostic and monitoring imaging at the point of care.

Portable ultrasounds equipped with Mediscan's application are a flexible and easy-to-use solution for health care providers to evaluate, triage and diagnose COVID-19 effects on contagious patients in isolation where MRI, CT or PET Scans are not accessible. With this technology, health care providers can easily detect lung lesions or heart muscle shredding, which often appear in patients with COVID-19.

Diagnostic Imaging Market Outlook

With the increasing demand for early diagnosis and a widening scope of clinical applications, any promising technological advancements in the field constitute a significant investment opportunity. The global market is also being driven by technological advances in the diagnostic imaging industry.

As standard ultrasound 2D greyscale images are generally the norm, and 3D imaging typically requires the use of CT, PET, MRI or X-ray technology, Mediscan's application could have a dramatic impact on the medical imaging industry, meeting the need for imaging equipment and devices that can generate human anatomy data in 3D.

The global market for diagnostic imaging was estimated at approximately $100 billion in 2016 (https://ibn.fm/xtInK) and was expected to grow steadily, creating a promising opportunity for Mediscan to distribute its technology and achieve its mission as a developer and distributor of medical imaging solutions designed for both long-term care and acute and emergency medical services.

Management Team

David Rubin is the Chairman and CEO of Healthtech Solutions Inc. Mr. Rubin has been in the financial services business for over 20 years. Concurrently, he is also the CEO of Capital Stack LLC and CEO of eProdigy Financial LLC. Rubin attended Kingsborough Community College from 1985 to 1988.

Manuel Iglesias is the President and a Director of Healthtech Solutions Inc. Mr. Iglesias has practiced law since 1980, specializing in business law, merger and acquisitions, securities and health care. Mr. Iglesias served as President, CEO and a board member of Hygea Holdings Corp., which provided primary care medical services throughout Florida and Georgia. He served as the National Chairman of the Republican National Lawyers Association in 2019 and 2020. Mr. Igleisias was awarded his MBA degree from the University of Chicago in 1981, a Juris Doctorate from the University of Chicago in 1979, and a BS in Foreign Service from Georgetown University in 1976.

Denis Kleinfeld is a Director of Healthtech Solutions Inc. and General Counsel and a Director of Mediscan Inc. Mr. Kleinfeld has extensive experience in business planning and regulatory compliance. Mr. Kleinfeld is a renowned expert in international tax and estate planning law. Kleinfeld received his Juris Doctorate from the Loyola University of Chicago School of Law in 1970.

Richard F. Parker is the Chief Research Officer of Mediscan Inc. He developed the technology that is the foundation of Mediscan's business plan. Before he joined Mediscan, Mr. Parker was employed as an engineer and business executive for 37 years. Previously, he was President and Chief Technology Officer of CytoWave LLC. Mr. Parker was awarded a patent for technology that supported a Method and Apparatus for Generating a Therapeutic Magnetic Waveform. During the past 10 years, Mr. Parker has published 14 papers and made numerous presentations focused on magnetic imaging and treatment of sports and equine injuries. He obtained his MSEE degree from the Georgia Institute of Technology in 1971.